RHOSLC's Lisa Barlow Spars Online With Meredith Marks Over Affair Rumors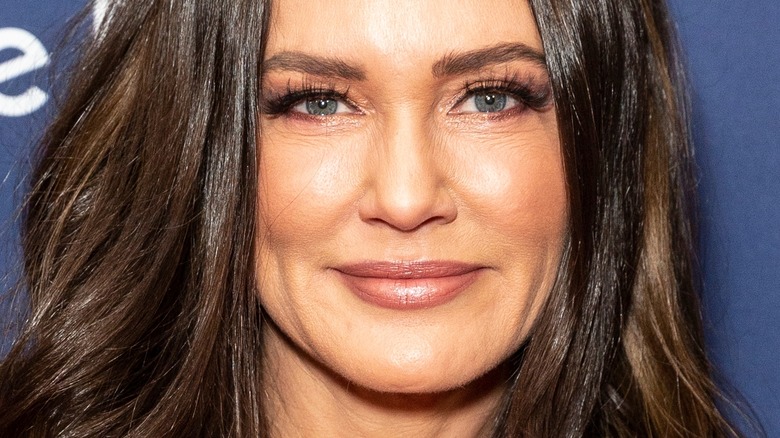 lev radin/Shutterstock
It's hard to believe that "The Real Housewives of Salt Lake City" has only been on the air since 2020, mainly because it feels like there's been enough drama to fill a decade worth of shows — and it's safe to say that the drama is FAR from over. During season one of the series, fans saw Meredith Marks and Lisa Barlow's close friendship play out, but by the end of season two, things turned sour when fans heard Barlow accuse Marks on camera of sleeping with "half of New York," before slamming her marriage (via Page Six).
Shortly after, Marks addressed some of the controversy with Andy Cohen on an episode of "Watch What Happens Live," saying, "When Lisa apologized to me later on, she told me that somebody told her that I said her house was ugly and that's why she felt that that tirade was justified." Marks noted that she didn't quite "understand" Barlow's apology, adding that it seemed "quite vapid to [her]." The jewelry designer also spoke about the drama in the show's third season, and then the tables turned.
In a conversation between Whitney Rose and Marks, Rose revealed that she heard a rumor that Barlow fooled around with other men to land business deals. As fans have seen on the show, Barlow has vehemently denied the allegations, and she also addressed it in a November 2, 2022 tweet. "I have never done a sexual favor for anything," she wrote. "I deserve presents for breathing."
Lisa Barlow and Meredith Marks move their feud to Twitter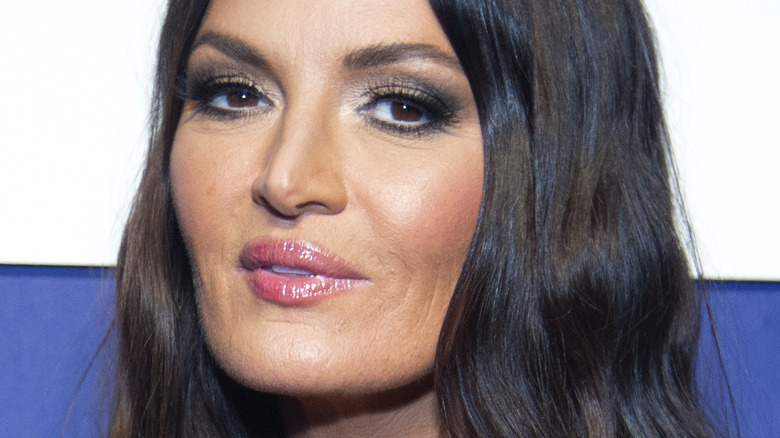 Santiago Felipe/Getty Images
They wouldn't be on "The Real Housewives of Salt Lake City" if their lives weren't packed with drama. We've seen a lot of Lisa Barlow and Meredith Marks' feud play out on season three of the hit Bravo show, and now things are spilling over to social media. During an appearance on "The Real Housewives of SLC Aftershow," Barlow explained that Marks, Jen Shah, and Heather Gay invited a man they thought Barlow had an affair with to Whitney Rose's party. "It was so disgusting to hear that," she said — especially since the rumored man was much younger than her.
Marks caught wind of the clip and commented to tell her side of the story. "I knew nothing about your affair with the man that Whitney invited to her wild rose party at the time of the party," Marks tweeted on November 17, 2022. "The first I heard about that affair was months later from Whitney. You cannot hold me responsible for something I knew nothing about." Barlow quickly clapped back, tweeting, "There was NO affair.- that's why it's so gross." She also slammed Marks for knowing "the intent." Barlow later called Marks "unhinged," and the two are still going at it.
In an interview with Page Six in September 2022, Marks said that she will never be able to "fully trust" Barlow, adding that "hearing the way [Barlow] spoke about others" really set her off. It certainly doesn't seem like this feud is helping anyone's case.