Jackass Star Bam Margera Pleads Not Guilty To DUI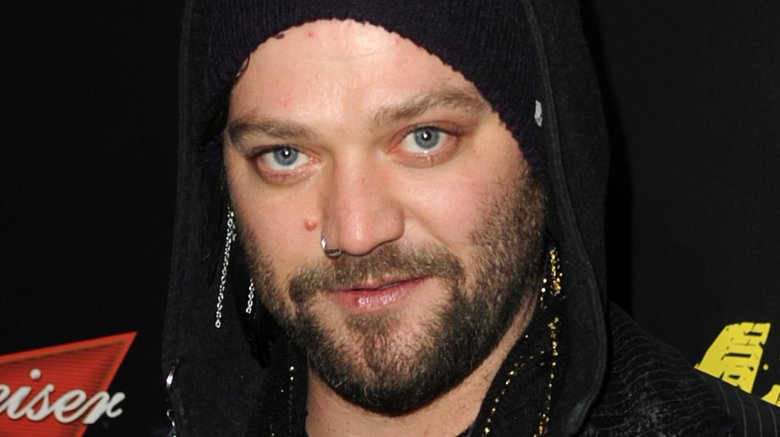 Getty Images
The reality TV star's court date occurred earlier this week.
According to Entertainment Tonight, a Los Angeles District Attorney's office spokesperson confirmed on Wednesday, Feb. 21, 2018, that Bam Margera (real name Brandon Cole Margera) has "entered a not guilty plea" to charges stemming from his recent DUI arrest. His next court date is scheduled for Monday, March 12.
"He didn't have to appear," Margera's father, Phil, told Page Six. "Just his attorney appeared and it should have went fine. I'm not really sure what it was for, but his attorney was going to ask for more time to get documentation from Bam that he needed."
As Nicki Swift previously reported, the Viva La Bam star, who previously opened up about his struggles with alcohol and bulimia, was charged for driving under the influence and for driving with a blood alcohol level of .08% or higher in January 2018. 
Margera was initially stopped by California police due to a cell phone violation on Jan. 7. However, after noticing possible signs of intoxication and administering a field sobriety test, the cops arrested the 38-year-old for an alleged DUI. The professional skateboarder, who welcomed son Phoenix Wolf with wife Nicole in December 2017, was released later that day after posting bail for $15,000.
The incident marked the Jackass star's first DUI arrest. In September 2017, Margera had opened up about his struggle with alcohol addiction and decision to stop drinking. "Once I woke up in my own puke and piss, I knew I had to cut it off," he told People.
Following his arrest, Margera checked himself into rehab. As his mother, April, told Page Six at the time, "How long he stays is to be determined but he'll want to keep that private." She added, "He feels a lot better. He had a bad night. He's embarrassed by it. He's mad at himself for being stupid. Now he just wants to pick up the pieces and move forward for himself and for his family."
He has since reportedly checked out of the program.