Brittney Griner's Whereabouts Reportedly Determined Weeks After Russian Prison Transfer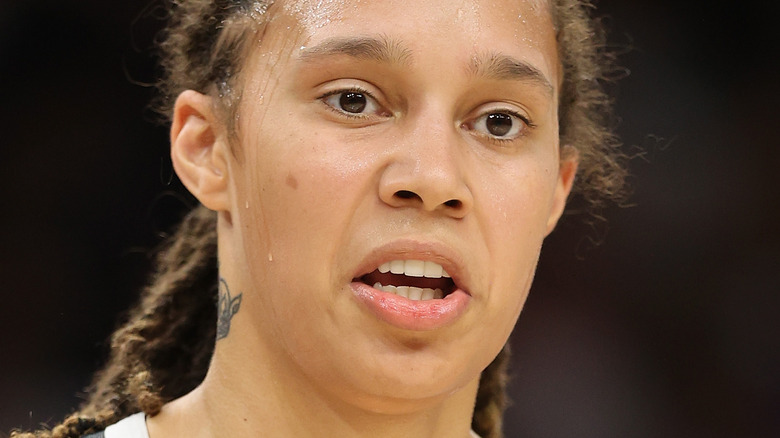 Christian Petersen/Getty Images
Britney Griner's imprisonment in Russia has worsened since her initial arrest. The WNBA star was originally taken into custody in February, after Russian authorities discovered marijuana vape cartridges in her belongings. After a series of detainment extensions, and an even longer judicial trial, Griner was sentenced to nine years in a Russian prison, per ESPN. Following the verdict, President Biden issued a lengthy statement, slamming Russia for "wrongfully detaining" the athlete.
"American citizen Brittney Griner received a prison sentence that is one more reminder of what the world already knew: Russia is wrongfully detaining Brittney," Biden said (via ESPN). "It's unacceptable, and I call on Russia to release her immediately so she can be with her wife, loved ones, friends, and teammates."
Griner's legal team has since filed an appeal. However, the appeal was denied on October 25 and the Phoenix Mercury star has remained imprisoned ever since. Now, additional details about Griner's whereabouts have emerged, weeks after her family received some concerning news.
Britney Griner has been moved 300 miles from Moscow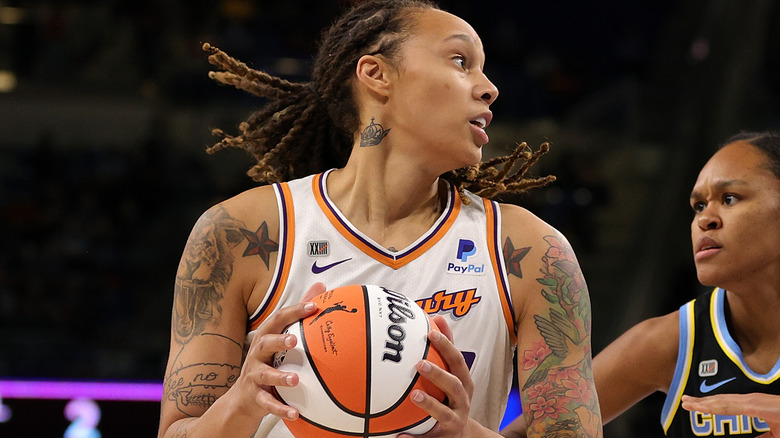 Stacy Revere/Getty Images
On November 9, Britney Griner's attorney shared troubling news about the athlete's Russian sentence. In a statement to CNN, attorneys Maria Blagovolina and Alexander Boykov, revealed that the WBNA player was being transferred to a penal colony. "We do not have any information on her exact current location or her final destination," Griner's attorney said. Now, the basketball star's whereabouts have been revealed, and she is reportedly being held miles away from where she was initially detained.
On November 17, Griner's lawyers revealed to Reuters that the athlete had been transferred to a penal colony located nearly 300 miles away from Moscow. "We can confirm that Brittney began serving her sentence at IK-2 in Mordovia. We visited her early this week," attorneys Blagovolina and Boikov said in a statement. Per the outlet, the penal colony is located in a city called Yavas. The attorneys went on to add that Griner is doing "well," but admitted that she was "trying to stay strong" amid her ongoing legal debacle.
"The View" host Ana Navarro was rather blunt in her take on the situation. "F***ers," she tweeted in response.