Todd And Julie Chrisley Break Their Silence On Upcoming Prison Sentencing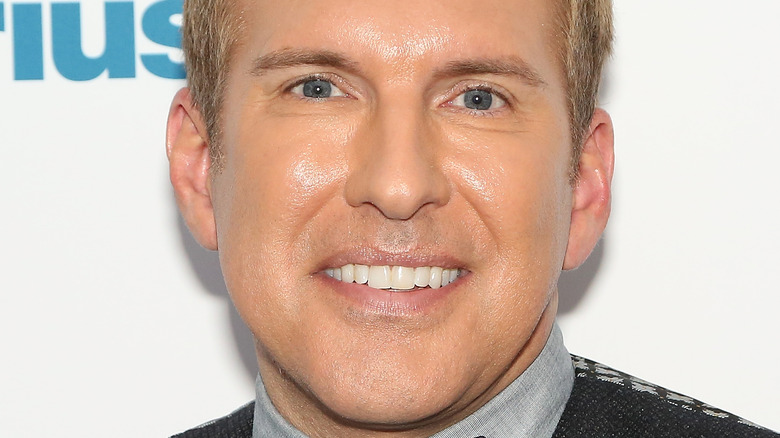 Monica Schipper/Getty Images
Reality TV stars Todd and Julie Chrisley are addressing for the first time how they are handling the news of their upcoming prison sentencing. For years, the Chrisleys used illegal methods to get money from the government and avoid paying their taxes. According to Insider, the couple allegedly forged financial documents inflating their wealth in order to receive over $30 million in bank loans to spend on luxury items. Instead of paying back the immense loans, Todd declared bankruptcy in 2012 and abandoned over $20 million of debt. In short: It was some very, very illegal stuff.
On June 8, 2022 — after a three-week trial in front of a grand jury — Todd and Julie were both found guilty on multiple counts of bank fraud and tax fraud, per E! News. The reality couple was originally set to be sentenced on October 8, but their court date was rescheduled for November 21, per People. On November 16, court documents (via CBS News) revealed the prosecution recommended to the judge that Todd should be sentenced to at least 17-22 years in prison while Julie gets 10-12 years.
With this news, Todd and Julie are opening up about how this case has affected their lives and family.
The Chrisleys are hanging onto each other amidst the unknown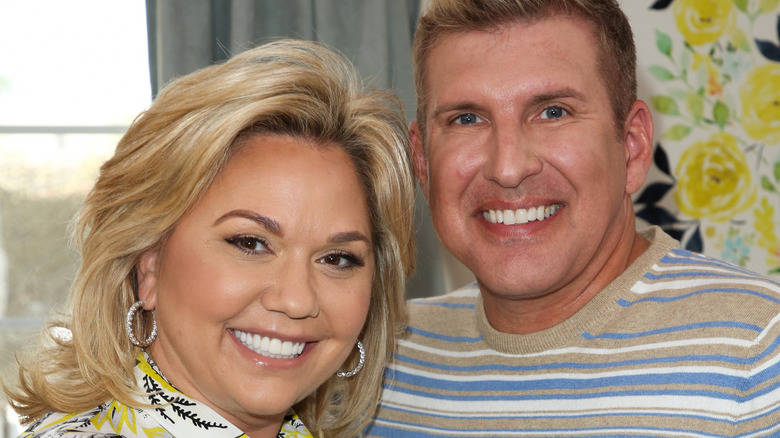 Paul Archuleta/Getty Images
Todd and Julie Chrisley are trying to stay positive before their impending sentencing. On the latest podcast episode of "Chrisley Confessions," the couple spoke publicly for the first time amid reports that prosecutors are seeking more than a decade in prison for both Todd and Julie. At this point, it's clear that there's a real possibility the two could end up in prison for a long time. The reality stars discussed how the "unknown" bothers Julie the most about this situation. But even though there is anguish, Todd and Julie have been sticking together through it.
"No matter what the road is that we walk, we walk it united," Todd explained. "We walk it as in love as we've ever been ... I think our love is deeper today than it's ever been." The ever-religious couple also talked about how they are "[walking] in faith knowing [their] children are solid" if they were to get locked up. "Are the children sad? Yes, they're sad," Todd admitted. "Are they looking toward tomorrow? Yes." Between them, the Chrisleys have five children; the youngest is 16 years old.
On November 13, their daughter Savannah Chrisley showed her support for the parents when she reposted a quote on Instagram (via OK! magazine). It read, "You know who's going through a lot right now? Literally everyone. Just be kind."