Prosecutors Reportedly Seek Lengthy Prison Sentence For Todd And Julie Chrisley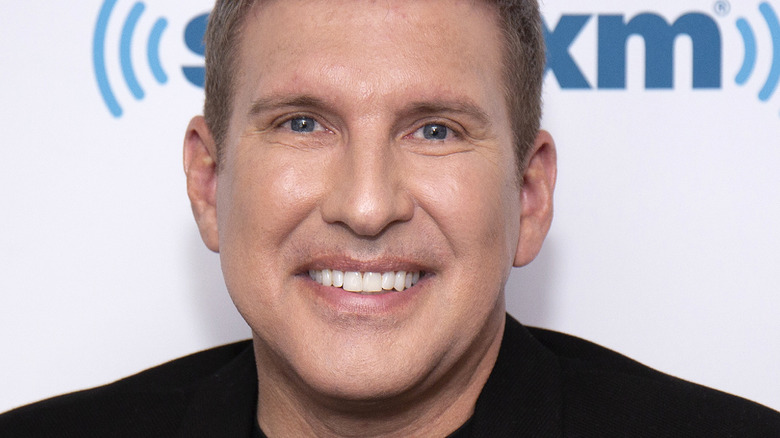 Santiago Felipe/Getty Images
Members of the "Real Housewives" universe are not the only reality stars to face significant legal trouble and/or prison time. Todd and Julie Chrisley of "Chrisley Knows Best" could, in fact, give even "Real Housewives of Salt Lake City" star Jen Shah a run for her money in the (alleged) fraud department. Now we've learned that prosecutors in their case are arguing that the couple should serve serious prison time. 
In June of 2022, a jury found the Chrisleys guilty of several financial crimes, according to the Associated Press. The couple was convicted for taking out fraudulent loans from community banks to the tune of $30 million by using fake documents. They were also found guilty of conspiring to defraud the IRS and tax evasion because, according to prosecutors, they hid income from the IRS using one of their own businesses. On top of all of that, the jury also delivered a guilty verdict to Julie on charges of wire fraud and obstruction of justice.
The date of the sentencing trial has been postponed until November 21, according to People, but we already know what prosecutors are seeking.
The Chrisleys could get 22 years in prison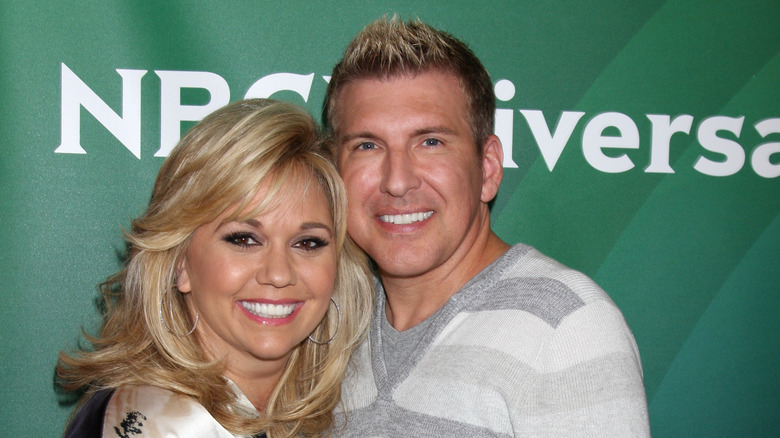 Kathy Hutchins/Shutterstock
When it comes to sentencing recommendations for "Chrisley Knows Best" stars Todd and Julie Chrisley, prosecutors are not playing around. WSBTV Atlanta has reported that federal prosecutors are asking for 22 years for the convicted couple. "The seriousness of the Chrisleys' crimes cannot be understated," the sentencing memo reads. "After they defrauded community banks out of tens of millions of dollars, they hid millions of dollars from the IRS, all while going on television to boast about how much they spend on designer clothes." 
What's more, the prosecutor's document contends, "when they learned that they were under investigation for those crimes, they involved their own family members and friends to obstruct justice." The memo adds that the reality TV couple hasn't even expressed remorse.
They have spoken up about the conviction on their podcast, "Chrisley Confessions," mostly thanking fans for their support and prayers during this time. "We have shown the imperfections. Folks, I have no shame in that," Todd said in an August 24, 2022 episode. "You can't shame me for anything that's going on in my life or in my family, because it was my life, it was my time to live. And it was me making that decision, whether it be good, bad or indifferent." We'll just have to see if that flies with the judge.