How Adele Really Feels Ahead Of Resuming Her Postponed Las Vegas Residency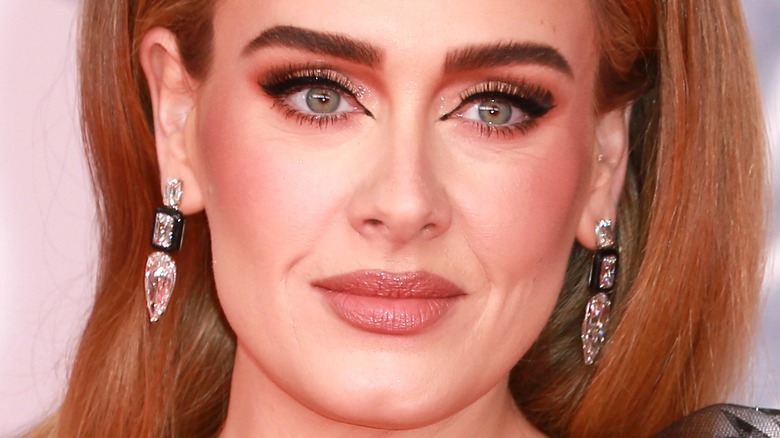 Fred Duval/Shutterstock
Adele's first-ever Las Vegas residency, "Weekends With Adele," at Caesars Palace is finally coming to fruition. However, getting the show on the road hasn't been easy. In January 2022, less than 24 hours before the original date that was supposed to be opening night, the "Rolling In The Deep" hitmaker took to Instagram to explain that her show wasn't ready and let fans know that all residency dates would be rescheduled. "We've tried absolutely everything that we can to put it together in time and for it to be good enough for you," Adele informed her followers before admitting she was "so upset" and "really embarrassed." 
Those who purchased tickets were left waiting for several months and questioned whether the shows would happen at all. However, during a February 2022 appearance on "The Graham Norton Show," the singer said that the shows would "100 percent" be taking place in 2022. Luckily, Adele kept her promise and announced on Instagram in July 2022 that the rescheduled shows would begin in November and would run until March 2023. "I'm more excited than ever!" she wrote at the time. 
Now that opening night has arrived, Adele is letting fans know how she really feels.
Adele is feeling a mix of emotions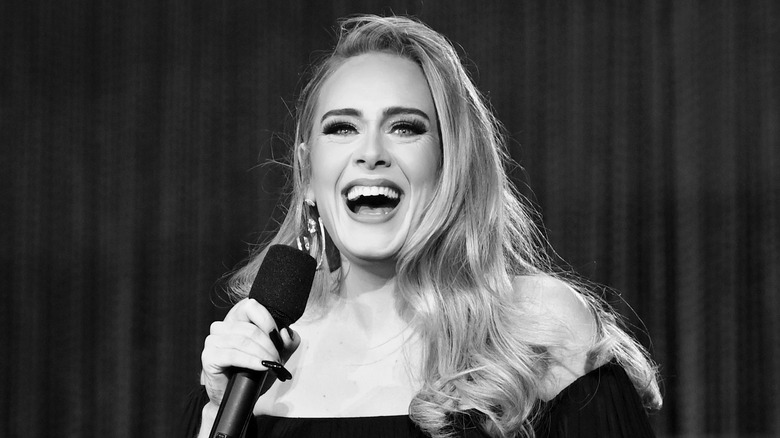 Gareth Cattermole/Getty Images
Fans have waited nearly a year for Adele to begin her Las Vegas shows and the time has finally come. On November 18, 2022, the "Easy On Me" chart-topper will open her residency at Caesars Palace and will continue until March 2023. Those lucky enough to snag tickets are surely very excited to see the concert. Adele, on the other hand, is feeling a mix of emotions. In an Instagram post shared on November 17, 2022, the singer let her more than 50 million followers know exactly how she's feeling.
"I'm highly emotional, incredibly nervous but can't sit still because I'm so excited," she wrote alongside a picture of her holding a microphone (possibly a rehearsal shot), adding, "I always get scared before shows, and I take it as a good sign because it means I care and means I just want to do a good job." Adele confessed that she has "never been more nervous before a show in [her] career," but also admitted she couldn't wait to be able to perform on the stage the following day.
As of this writing, the upload has racked up more than one million likes, and fans flooded the comments section with support. "Excited and so happy for you. You killed it at Hyde Park and you're going to be incredible in LV" one person wrote. Another chimed in, "Good luck love! You're gonna kill it!" And a third fan commented, "You could be wearing a paper bag, standing on a soapbox in the middle of nowhere and it would be absolutely amazing! You've got this!"