Cristiano Ronaldo's Future With Manchester United Doesn't Look Bright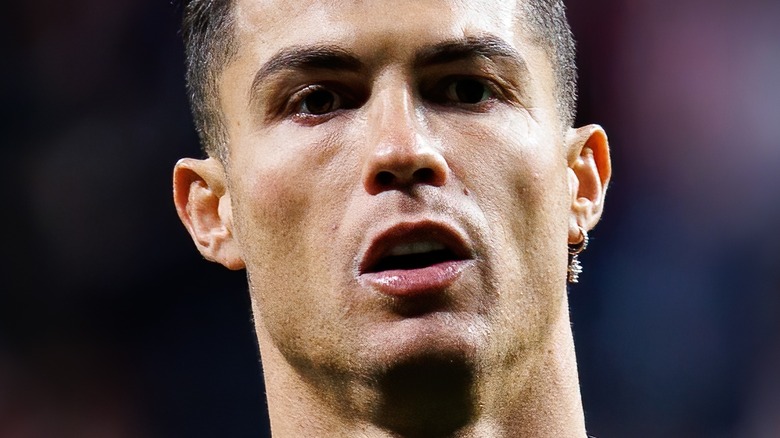 Christian Bertrand/Shutterstock
Cristiano Ronaldo may be the most followed person on Instagram, but lately he's been trending on Twitter. The Portuguese footballer, widely regarded as one of the greatest players of all time, has received four European Golden Shoes awards — a record for the continent. Now, however, the only thing he's receiving is backlash.
Ronaldo sat down for an interview with Piers Morgan and was quick to speak out against his Premier League club, Manchester United. In The Sun's recap of the conversation, Ronaldo was quoted as saying that he felt "betrayed" by the team. He also spoke out against the club's current manager, saying, "I don't have respect for [Erik Ten Hag] because he doesn't show respect for me."
The interview continued with Ronaldo dissing everyone from former teammate Wayne Rooney to the losing environment of the club. Following the release of the interview, Morgan told the BBC that Ronaldo was "happy" with the conversation ... but Manchester United is anything but.
Manchester United is seeking to terminate Ronaldo's deal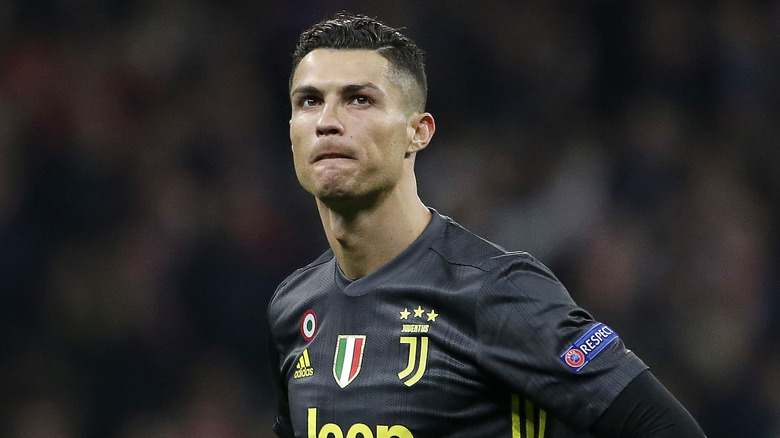 Gonzalo Arroyo Moreno/Getty Images
Following Cristiano Ronaldo's interview, Manchester United put out a short and ominous statement which read, "[We have] this morning initiated appropriate steps in response to Cristiano Ronaldo's recent media interview." Despite the lack of details provided through that official messaging, it didn't take long for media outlets to fill in the gaps. ESPN reported that Ronaldo's career with United is "all but over," with Erik Ten Hag saying in a meeting that he does not want Ronaldo to return to the team following the World Cup.
Beyond being out of a job, The Guardian also reports that Manchester United have secured lawyers and have plans to sue Ronaldo for a breach of contract. Although the professional world seems to have turned against him, many Ronaldo fans are remaining strong. One took to Twitter to write, "I always valued honesty. The Cristiano Ronaldo interview made me respect him & his accomplishment even more." The statement received over 2,300 likes in less than a day.
Ronaldo, meanwhile, seems largely unbothered. Amid the fallout, he posted a picture to Instagram in support of the Portugal national team. This appears to support Piers Morgan's statement to the BBC: "He knew what he wanted to say, and how he wanted to say it. He knew what the reaction would be."