Why Celine Dion Originally Didn't Want To Sing My Heart Will Go On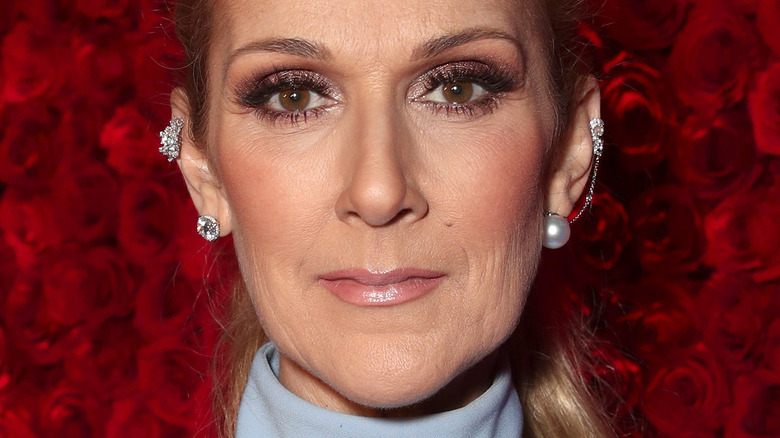 Todd Williamson/Getty Images
"Titanic," the emotionally-gripping tale of two star-crossed lovers who boarded the ocean liner the night it was fated to sink, was a mega smash as soon as it premiered in theaters in 1997. Not only did it become the highest-grossing movie of all time (at the time) and the first film to cross the billion dollar threshold, per Variety, but it also thrust Leonardo DiCaprio and Kate Winslet into a new plane of fame. And, no matter how far we move on from this beloved 90s relic, it's cultural impact — such as the spirited debates about whether or not Rose (Winslet) could've made room for Jack (DiCaprio) on the plank she used to float on after the ship went down — continues to permeate popular culture. 
And while the bulk of the movie's success falls on Winslet and DiCaprio's sizzling chemistry (even if Winslet didn't like kissing DiCaprio), the film is also indebted to it's soundtrack — particularly, Celine Dion's "My Heart Will Go On," which went on to win four Grammys and an Oscar for Best Original Song, in addition to being one of Dion's most popular singles of all time. And while it's hard to find anyone who hasn't shamelessly belted out its heartfelt lyrics, what you may not know about Celine Dion is that "My Heart Will Go On" almost never came to fruition. Why? Well, the Canadian singer wasn't originally on board to record it and the reason why is totally relatable. 
Celine Dion didn't feel like singing My Heart Will Go On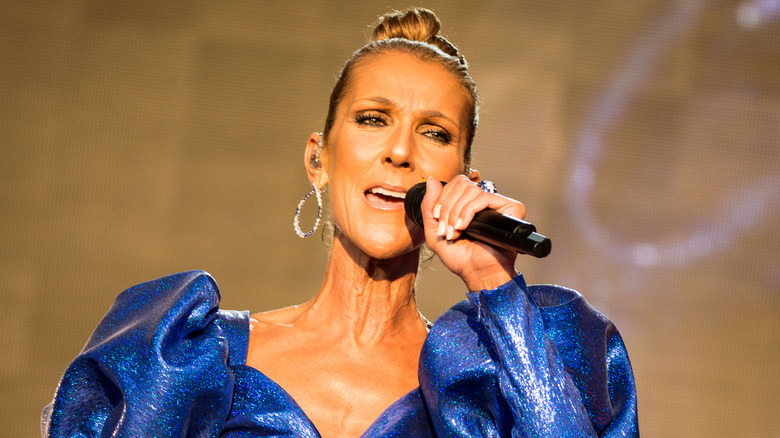 Tom Rose/Shutterstock
"My Heart Will Go On" was originally composed to assist in marketing efforts; however, the "Titanic" song almost had an entirely different singer. During a 2019 appearance on "Watch What Happens Live," Celine Dion shared that the one song she wasn't keen on recording was "My Heart Will Go On." When "WHHL" host Andy Cohen inquired as to why, she replied: "I don't know, it didn't appeal to me. I was probably very tired that day." At her husband's urging, Dion decided to give the song a try anyway. "And I sang the song once and they built the orchestra around it. I never re-sang it for the recording. So the demo is the actual recording." The "All By Myself" songstress also quipped, "But after that I've sang it about three gazillion times." 
During an earlier appearance on "The Tonight Show Starring Jimmy Fallon," Dion shared a similar story. "And the 'Titanic,' one thing is that, um, I'm glad I sang the song," Dion started, "I think I said it before, but I don't do television so much, so I didn't want to record ['My Heart Will Go On']." Ultimately, Dion revealed that she's "happy that my people don't listen to me, everything I say." 
My Heart Will Go On almost didn't make it into Titanic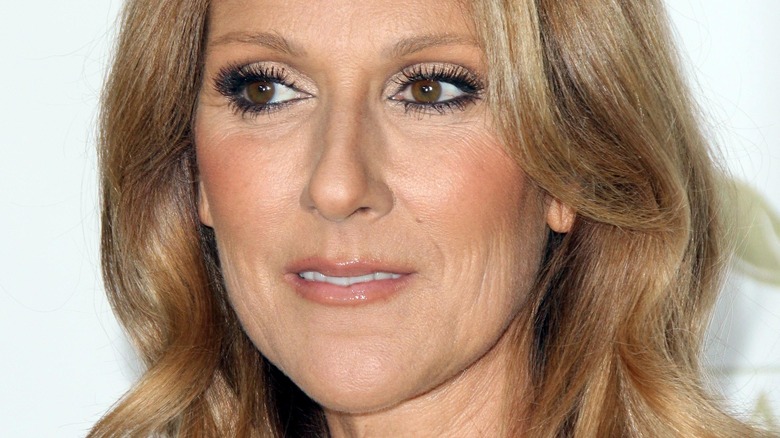 s_bukley/Shutterstock
Even when you take Celine Dion out of the equation, "My Heart Will Go On" almost never made it into the public's collective memory. As it turns out, getting the song made was an uphill battle, according to Billboard's deep dive into the song's history. Originally, the movie studio behind "Titanic" partnered with Sony to produce the score for the film; however, the late James Horner wrote the power ballad in secret and held onto it until the perfect moment. You see, director James Cameron was adamantly against attaching a ballad to his film — especially a "pop song." According to the film's music supervisor Randy Gerston, Cameron said, "Would you put a song at the end of Schindler's List?" 
In an interview with Empire, Horner shared, "[Cameron] did not want it to be a Hollywood movie that had violins soaring away around it and a song pasted in at the end. But when you see the last scene of the movie, my job is to keep the audience in their seats and not let them off the hook" (via People).
Ultimately, Cameron obviously warmed up to "My Heart Will Go On" upon hearing it — and the world has been better for it.