Why Will Ferrell Had A Hard Time Working With Mariah Carey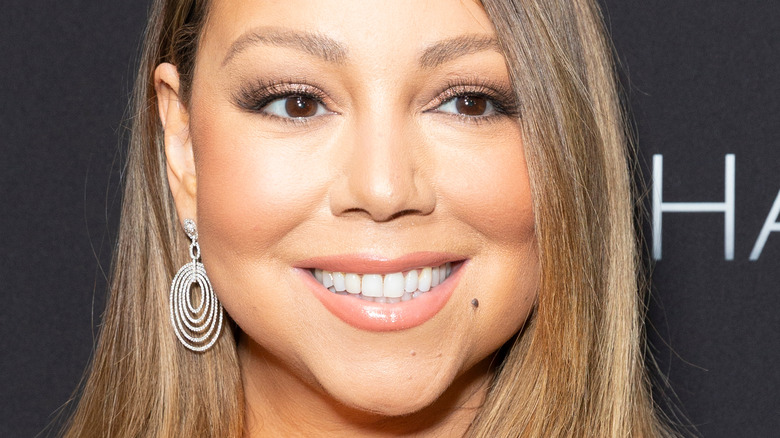 lev radin/Shutterstock
Mariah Carey may have lost the 'Queen of Christmas' trademark bid, but she's still the most festive diva. With 19 chart-topping Billboard hits and a five-octave vocal range, there's no denying her talent and success. But being a diva also comes with jealousy, quarrels, and shade. From her feud with Jennifer Lopez to her beef with Nicki Minaj, Carey has had her share of drama with some of the biggest stars in music.
It's safe to say that Carey has developed a certain reputation over the years. But the star takes it with a grain of salt. She once told The Guardian, 'Oh my God, they're calling me a diva -– I think I'm going to cry!' You think in the grand scheme of things in my life that really matters to me, being called a diva? I am, b*****s, that's right!"
However, in 2017, Carey created quite a commotion when she joined the cast of "The House." Starring Will Ferrell, the comedy follows a couple who open an illegal casino to fund their daughter's college education. Carey was slated to make a cameo as herself, but that didn't go according to plan — and Ferrell witnessed the chaos unravel.
Will Ferrell reveals the drama Mariah Carey caused on the set of 'The House'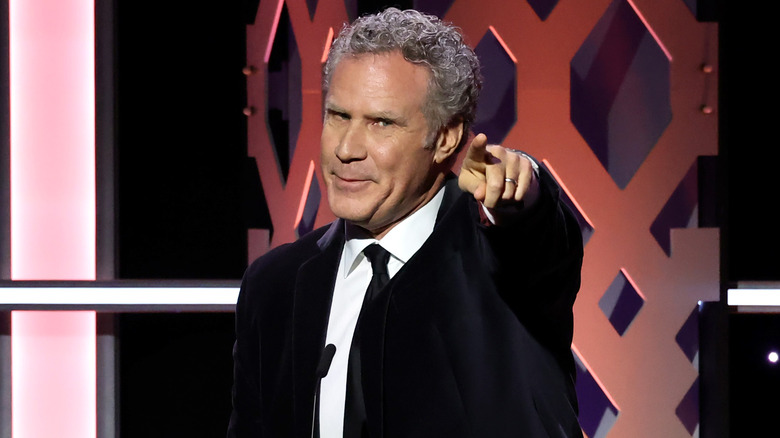 Emma Mcintyre/Getty Images
According to Will Ferrell, Mariah Carey sparked plenty of chaos on the set of "The House." In a 2017 interview on "Late Night with Seth Meyers," (via People), Ferrell revealed, "She did not make the final cut." The comedian added, "If DVDs existed, it would be some fun DVD extras." But it didn't exactly sound fun for those on the receiving end of Carey's orders. Apparently, Carey was incredibly demanding, with Ferrell explaining, "There were ... suggestions [from Carey] that weren't executed. She was on our set and yeah, things happened and didn't happen."
In a 2017 appearance on "Watch What Happens Live with Andy Cohen," Ferrell elaborated on Carey's cameo — or rather lack thereof. She wasn't off to a promising start, as Ferrell confirmed that she showed up four hours late to set. He also shared, "One script note was like I don't want to do this scene even though it was totally approved ahead of time." Of course, she also wanted stuffed lambs in her trailer (as a homage to her fan base, the Lambily.) To top it all off, she refused to sing one of her own songs. For Carey, It sounds like emotions ran high during filming. So, it's not surprising that Ferrell had a difficult time on-set.
Numerous stars of condemned Mariah Carey's diva behavior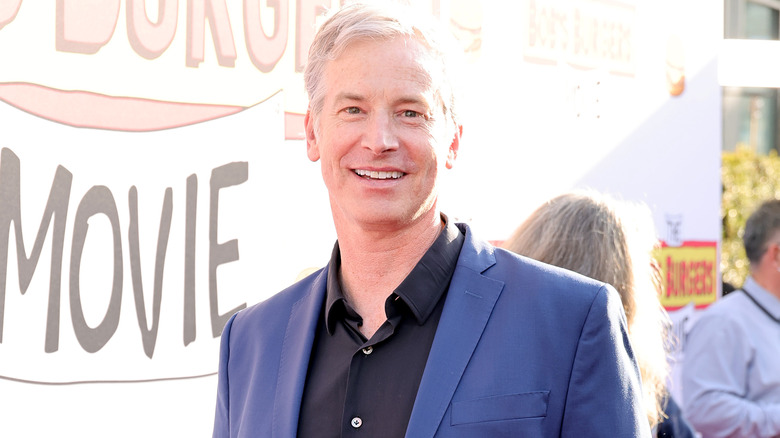 Matt Winkelmeyer/Getty Images
Will Ferrell wasn't the only star of "The House" to call out Mariah Carey. On SiriusXM's Entertainment Weekly Radio (via Entertainment Weekly), Ferrell's co-star Rob Huebel had a similar perspective. He revealed, "We did some reshoots with a pop star named Mariah Carey. It did not go well. F***ing what is going on with her? It was bananas." In addition to Carey's request for stuffed lambs, Carey demanded that her trailer be filled with "all white roses." Huebel also described the backup plan when Carey chose not to sing, saying, "So then they were going to do this bit where they shoot her, I think, and they kill her — in the movie." However, Carey was opposed to their idea. He continued, "She was like, 'I don't think my character would get killed by bullets. What if I deflected them like Wonder Woman?'"
If that wasn't enough, actor Cedric Yarbrough was yet another actor in "The House" to slam Carey. According to E! News, he shared his frustrations in a now-deleted Facebook post, writing that Carey was "unprofessional" and "borderline abusive." He explained that Carey wouldn't follow directions about a stunt. He said, "'Darling, I would never do it that way...'. I heard her say those exact words. She then requested a large fan for her hair to be blown around and a camera that would be above her, basically a crane shot." She's the all-time diva!