Why Nicki Minaj Can't Work With Mariah Carey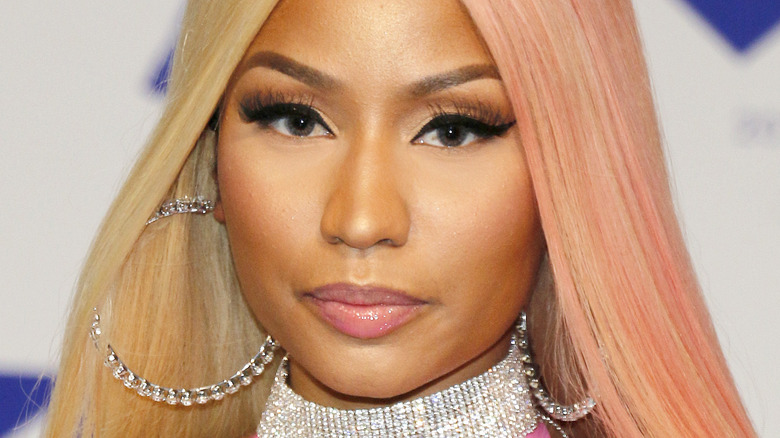 Shutterstock
The feud between Nicki Minaj and Mariah Carey is best described by the artists' one and only collaboration, "Up Out My Face," which opens with "It's not chipped / We're not cracked / Oh, we're shattered."
Carey and Minaj first came together in 2010, where the pop legend invited a still up-and-coming Minaj to collaborate for the single. "She's an icon, I've loved her since I was little, like 'Vision of Love,' 'Someday.' I was one of those little girls in the mirror singing her songs with my mother," said Minaj to MTV News at the time. "I thought when I was gonna work with Mariah, [she] was gonna be like this diva. But we were cracking jokes the whole day. She's a sweet, down-to-earth person."
Although the leading ladies have known each other for over a decade, any past friendship is pretty much "shattered" at this point, and fans can probably rule out the two ever working together again. The rapper's view of Carey quickly flip-flopped just a few years later, sparking the beginning of the end of their relationship.
Nicki Minaj said she didn't want to work with "her f***ing highness"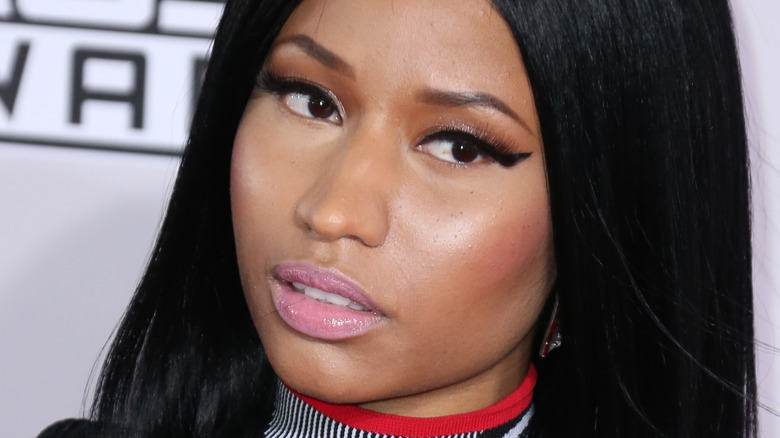 Shutterstock
Mariah Carey and Nicki Minaj crossed paths for a second time when both artists were picked to join the judges' panel on "American Idol" in 2012. The tension between the artists seemed obvious to viewers, who noticed the bickering between Carey and Minaj was so non-stop it outshined the contestants. Yet, it was one day in Charlotte, North Carolina that was the pivotal moment in the two artists ever being able to work together again.
In a video released by TMZ, Carey and Minaj were starting their typical shady comments when Minaj said, "I told them, I'm not f***ing putting up with her f***ing highness over there." The blowout was only made bigger when Carey spoke to Barbara Walters and revealed she felt threatened by Minaj to the point of hiring bodyguards. "Mariah says she can't take a chance and she has hired extra security," revealed Walters on "The View" (via MTV News). "Nicki has not apologized, but they have since been at meetings with producers and judges." Sources also told TMZ that Minaj allegedly threatened to shoot Carey, but other sources denied the claim.
Minaj fired back on Twitter, writing, "I don't call tmz n Barbara Walters cuz I stand on my own two feet. Never needed an army. God is good. Insecurity is as cruel as the grave." Both Carey and Minaj were only on "American Idol" for one season.
Mariah Carey didn't mention Nicki Minaj in her memoir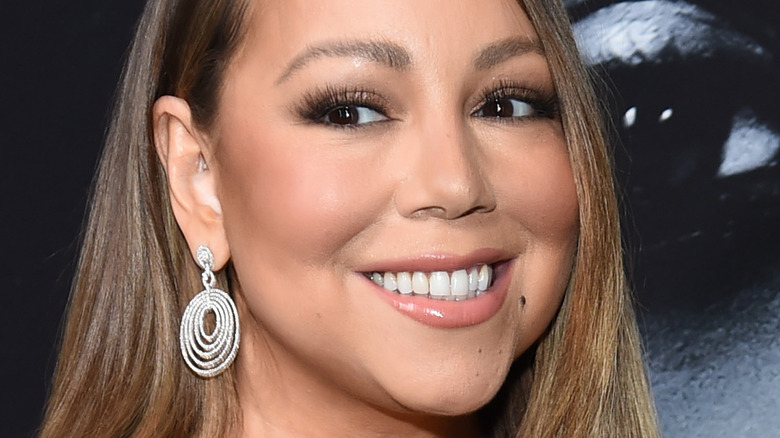 Jamie Mccarthy/Getty Images
Since their departure from "American Idol" after the end of Season 12, Mariah Carey and Nicki Minaj have seemingly never reconciled, with both artists moving on and away from each other. According to Trinikid, after the "Idol" debacle, the relationship between Carey and Minaj was too strained to make a comeback. The "Obsessed" singer's collaboration with Minaj's competitor Remy Ma in 2017 didn't exactly help, either.
In 2015, Carey appeared in an interview on "The Kyle & Jackie O Show," where she called her time on "Idol" the "worst experience of [her] life." The singer touched on the feud with Minaj, adding (via The Grio), "I'm not going to get into what it was, but let's just say I don't think they had any intentions for us to have a good experience doing that show. Pitting two females against each other wasn't cool." Carey went on to call the bickering "some nonexistent feud that turned into even more ridiculousness."
Upon the release of Carey's memoir "The Meaning of Mariah Carey" in 2020, fans were disappointed to find Minaj wasn't mentioned at all. "This book is about Mariah and her life, not Nicki Minaj. When it comes to someone that likes to fight as much as Nicki does, it is best to just not engage," a source told Ok! Magazine. Seems like "Even the Harvard University Graduating class of 2010 Couldn't put [them] back together again" (via Genius).