Kelly Rowland Supported Chris Brown Long Before The 2022 AMAs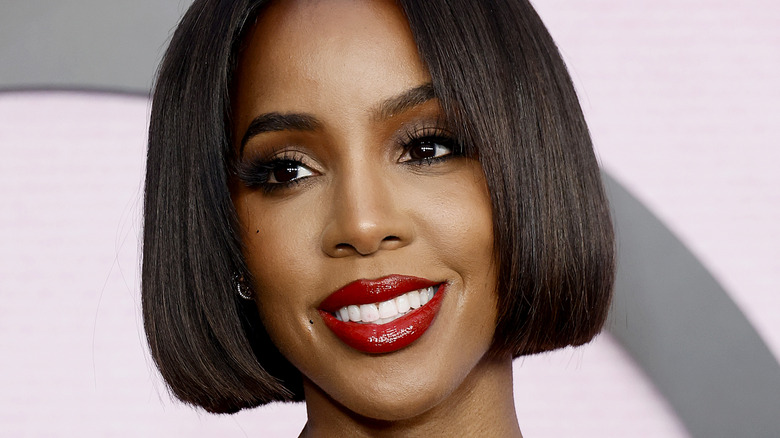 Frazer Harrison/Getty Images
Kelly Rowland is in hot water with fans after she expressed support for Chris Brown at the 2022 American Music Awards.
Brown was awarded the trophy for favorite male R&B artist but chose not to attend the AMAs after ABC unexpectedly canceled his performance. While brown is far from the only star to win an award after a big scandal, his victory still elicited boos from several audience members at the Microsoft Theater. "Chris Brown is not here tonight, so I'm accepting this award on his behalf," Rowland began before acknowledging the jeers and responding: "Excuse me. Chill out." Brown has been involved in numerous legal troubles over the years, including the 2009 attack on Rihanna that led to his arrest.
"I want to tell Chris, thank you so much for making great R&B music, and I want to tell him thank you for being an incredible performer," she said of Brown while accepting the award on his behalf. "I'll take this award, bring it to you. I love you. Congratulations." Fans, unsurprisingly, are not happy that Rowland came to Brown's defense, but the Destiny's Child member has a long history of supporting the disgraced rapper. 
Kelly Rowland has long been on Chris Brown's side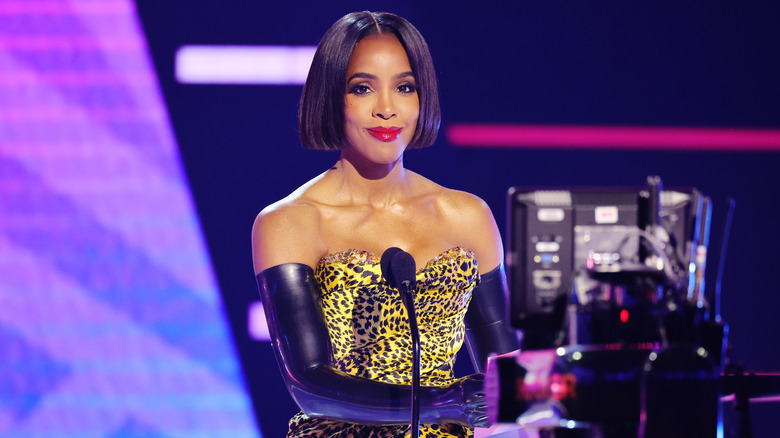 Matt Winkelmeyer/Getty Images
While many were surprised that Kelly Rowland came to Chris Brown's defense at the 2022 AMAs, this isn't the first time she has defended the controversial rapper.
In 2019, Rowland came to Brown's defense after the rapper faced scrutiny for a lyric on his album "Indigo." On his track "Need a Stack," Brown raps that he only likes "black b***hes with nice hair," which some fans perceived as colorism. According to OK!, the claims were later amplified when musical artist Tokyo Vanity accused Brown of barring dark-skinned women from approaching his private section at nightclubs. At the time, Rowland expressed support for Brown, tweeting, "We love you Chris!!!" She later walked back her support and clarified that she was unaware of the issue as she was overseas. "I was actually in Australia. I did not realize," she explained to OK! at the time. 
Meanwhile, on Twitter, fans continue to express their disappointment for Rowland. "Why was Kelly Rowland going so hard for Chris Brown on that stage? And as a darkskin black woman," one fan questioned, while another said, "Kelly Rowland defending Chris Brown, an abuser and discriminatory a**hat against dark-skinned black women. Embarrassing for her."