Meet Tiger Woods' Niece, Cheyenne Hicks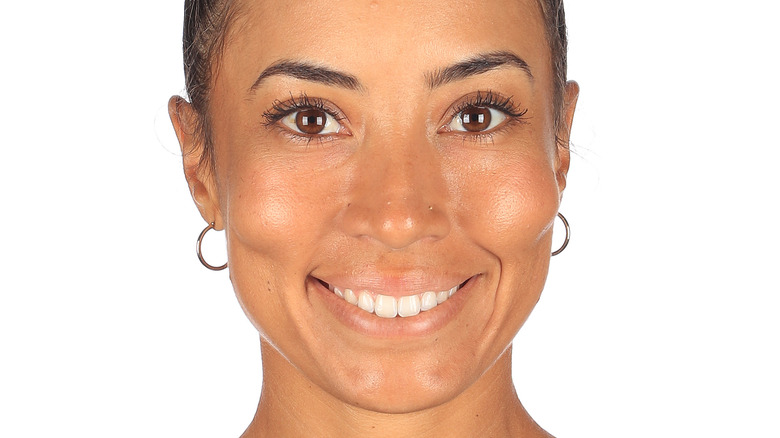 Streeter Lecka/Getty Images
Everyone's familiar with the famous and ultra-wealthy professional golfer Tiger Woods... but what about his half-niece, Cheyenne Hicks?
While Woods is known for being "the GOAT" of golf, his niece, Hicks (née Woods), is a pretty successful golfer in her own right. "It's been a long journey to work up to this point," she told Refinery29 about her budding golf career. "I played college golf for four years, then I turned pro, played for a year and a half, and finally got my LPGA card. It's gone the way it should have," she declared. And that it has! In 2014, Hicks snagged her first professional win at the Australian Ladies Masters. "It was on the European Tour on the Gold Coast of Australia, and for me, that was real validation. It was a confidence boost," Hicks confessed about the feat.
But aside from being a great golfer just like her uncle, what else is there to know about Hicks? Allow us to introduce you to the Cheyenne (Woods) Hicks!
Cheyenne Hicks is on a mission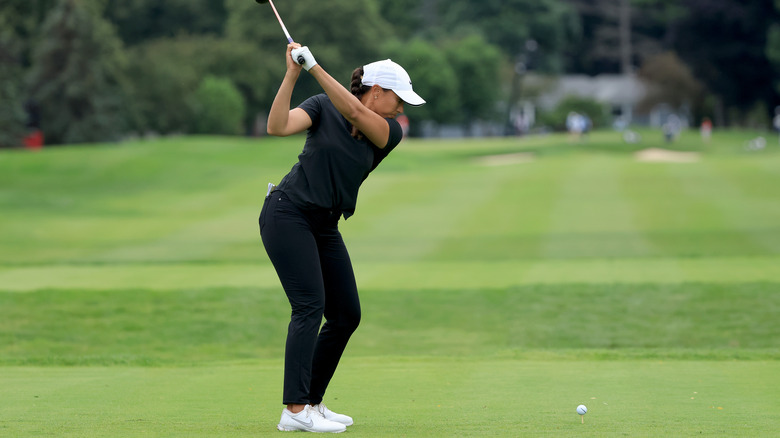 Sam Greenwood/Getty Images
Professional golfer Cheyenne Hicks is on a mission to make golf accessible to all.
One might assume that as the niece of Tiger Woods, Hicks would immediately feel at home on the greens. Alas, nothing could be further from the truth. "I grew up middle class, and golf was expensive," Hicks confessed to Refinery29 in 2015. "It's hard to gain access to it... I think it would be good to see it in local schools — to teach kids that you have opportunities other than basketball, track, and football." Fortunately, all of that appears to be changing — slowly but surely. "Girls Golf is coming up with a grant that will be supporting Black girls playing golf and helping them gain access to the sport. And I think that's what it truly takes is, let's specifically try to get Black girls into the game and support them financially. Give them a space where they can come in," Hicks explained during a 2020 appearance on USA Today's sports podcast, "Changing the Game."  
But that's not all Hicks is up to...
Cheyenne Hicks wears many hats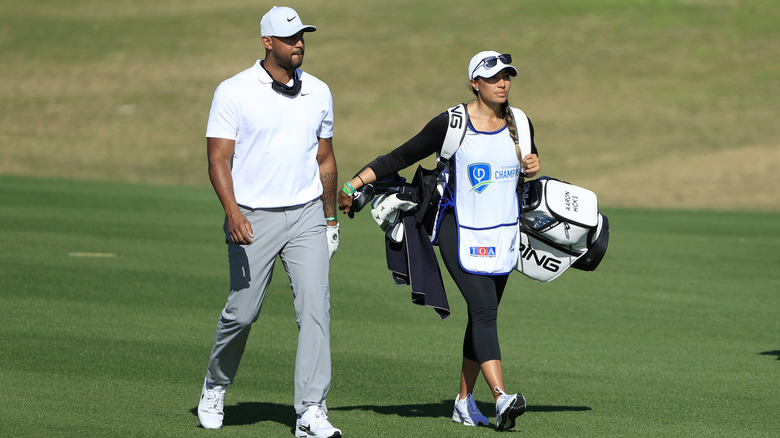 Sam Greenwood/Getty Images
Cheyenne Hicks wears many hats!
Aside from being a professional golfer and working to ensure the game is accessible to all, Hicks has also worked as a television analyst, a reporter, and, most recently, a podcaster. The story goes that in 2020, amid the COVID-19 pandemic, Hicks was forced to pivot and expand her horizons. "You have to just press pause, and find yourself outside of golf and find things that can fulfill you when golf is not always there," Hicks explained during an appearance on USA Today's "Changing the Game" podcast of her decision to host "Birdies not BS" along with co-host Doug Smith. And that she did!
Still, Hicks' professional accomplishments are only the tip of the iceberg. As it turns out, she is also a wife and a mother. On February 2, Hicks tied the knot to her boyfriend, professional baseball player Aaron Hicks. "A day we will never forget," Hicks penned in a revelatory Instagram post along with two photos of the newly married couple. Then, on April 26, the lucky-in-love couple welcomed a son: Cameron Jaxson Hicks. "We finally got to meet our little guy," Hicks gushed on Instagram, along with a photo of herself holding the couple's brand-new bundle of joy. Congrats, Hicks!