Cheyenne Woods' Boyfriend Opens Up About Tiger Woods' Accident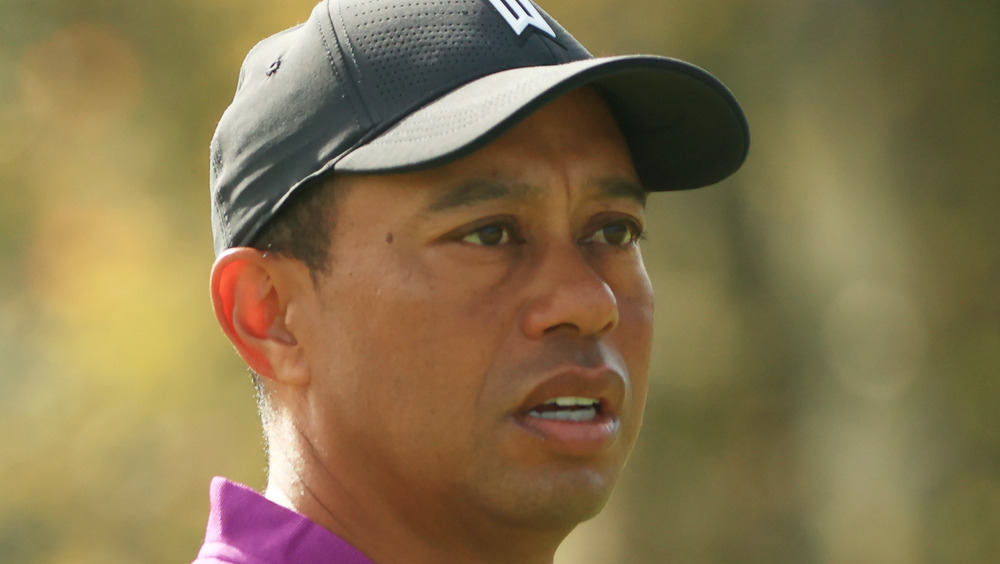 Mike Ehrmann/Getty Images
Following Tiger Woods' shocking car accident, the golfer's family is less worried about him getting back on the golf course and are more concerned with whether he'll be able to continue his normal life, considering the extent of his injuries.
Prior to the athlete's Feb. 23, 2021 crash, in which his vehicle rolled over and he needed emergency surgery, Woods had already suffered a number of injuries to his back and legs throughout his career, according to The Washington Post. The day after his accident, a statement was released to his official Twitter account, revealing he is "awake, responsive, and recovering." His physician revealed he "suffered significant orthopedic injuries to his right lower extremity that were treated during emergency surgery," not to mention "open fractures affecting both the upper and lower portions of the tibia and fibula bones were stabilized by inserting a rod into" his leg.
However, those familiar with the injuries Woods' has suffered have serious doubts he will ever hold a golf club again. Keep scrolling to see how his family is feeling during this tough time.
Tiger Woods' family just wants him to be 'healthy again'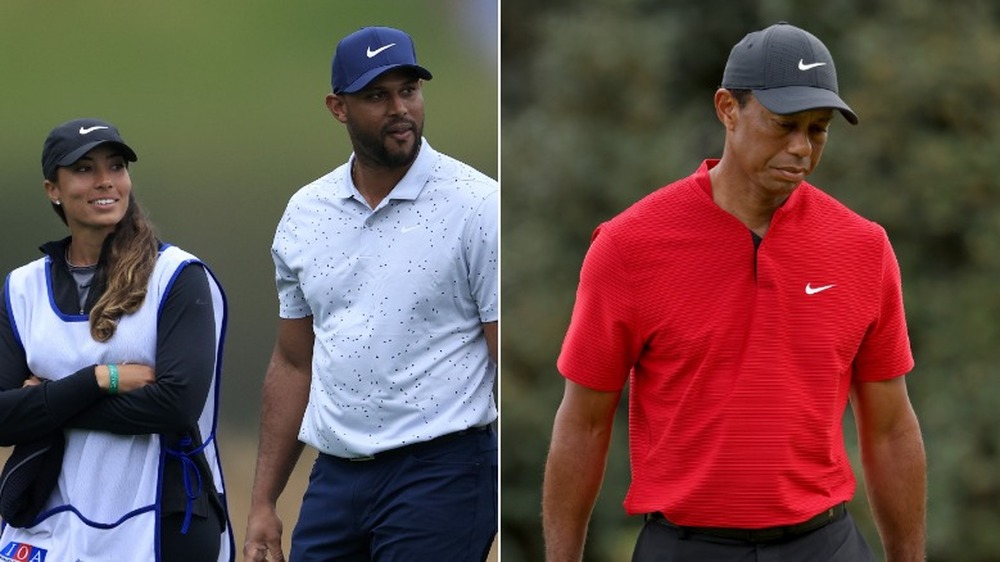 Sam Greenwood, Jamie Squire/Getty Images
While some of Tiger Woods' fans have their fingers crossed for a full recovery and more wins from the professional golfer, his family has set their expectations a little lower, simply hoping that he can live a normal life again.
"I think right now, we're trying to make sure with everything that's going on with the surgeries and stuff, that he's just gonna be healthy again," baseball player Aaron Hicks, who's in a relationship with Woods' niece, Cheyenne Woods, said to reporters, per the New York Post. Although he admitted he's only met the fellow professional athlete "one time," he said his girlfriend, who is also a professional golfer, has expressed worry for her uncle.
"Cheyenne is a family member, so she wanted to make sure he was OK, and that's what I think anybody would want," Hicks shared. "Making sure he can be a father again and being able to enjoy and run around and play with his kids is what's important right now."