Shaq Takes The Blame For His Failed Marriage To Ex-Wife Shaunie Henderson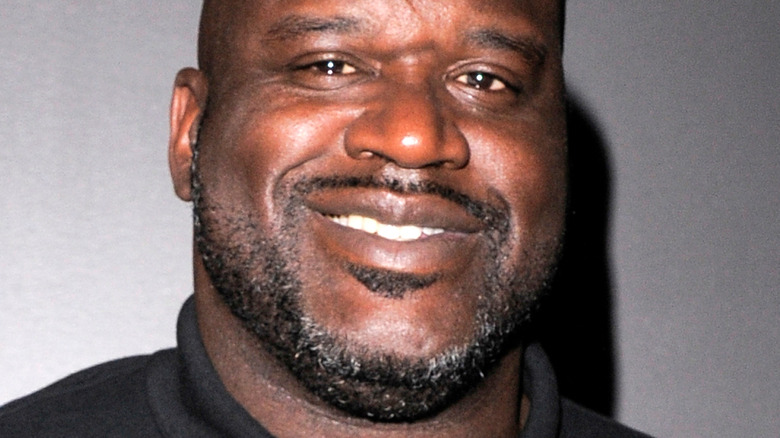 Ron Adar/Shutterstock
There's no denying that Shaquille "Shaq" O'Neal is one of the most talked about names in sports. The athlete enjoyed a great career in the NBA (despite the fact that he was not the best at free throws). Outside of basketball, O'Neal's personal life has had its ups and downs, and ultimately, he ended his marriage to his wife, Shaunie Henderson, in 2011, per People. The couple share four children, and many fans got to know Henderson because she was married to such a larger-than-life sports figure.
Since the pair split years ago, Shaunie has moved on in her love life. In 2021, People reported that she and pastor Keion Henderson were engaged, and Shaunie couldn't have seemed happier. "This was one of the most magical and special days of my life, being someone that had never officially been proposed to — like no down on one knee and asked 'will you marry me' moment," she told the outlet at the time, adding that every detail of the proposal was "incredibly amazing." In May 2022, People reported that the pair walked down the aisle in the tropical destination of Anguilla in front of a large crowd of 200 guests. "I think after that first visit, we knew this was the place we wanted to get married," she said of the location, sharing that she and Keion "immediately fell in love with it."
While Shaunie seems to have put the past behind her, it seems like O'Neal still has some regrets.
Shaquille O'Neal takes the blame for marriage ending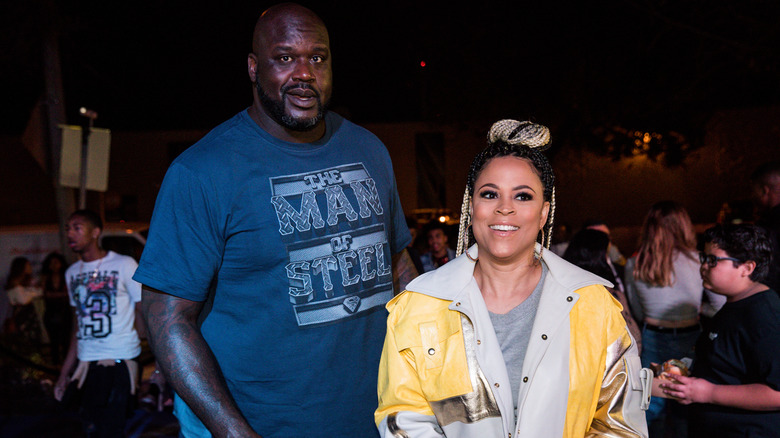 Cassy Athena/Getty Images
Shaquille "Shaq" O'Neal is stepping up and taking accountability for the demise of his relationship with ex-wife, Shaunie Henderson. While most fans know the basketball star for his enormous presence on the court, he also has a softer and more vulnerable side in his family life and he's not afraid to own up to his past mistakes. In November 2022, O'Neal sat down for an interview with People, where he chatted about several topics, including his ex-wife.
"I was a d***head," he said about his behavior during his marriage to Henderson. The basketball star also added, "You don't know how good you got something till it's gone." Before that statement, he said that a lot of his tenacity on the court came home with him, which wasn't always a good thing. "After a bad game, especially if it was my fault, missed my free throws, I'd go crazy," he revealed. "I'd tear the house up. I was the Hulk." Talk about total honesty there.
This is not the first time that the former Los Angeles Lakers star has spoken about the demise of his marriage. He also touched on the topic during an episode of "The Pivot Podcast," where he said the split "was all [him]." He added, "We don't need to talk about what I was doing, but I wasn't protecting her and protecting those vows," he confessed before saying he led a double life. O'neal also noted that Henderson is "awesome."