Was Vanderpump Rules' Jax Taylor Really Roommates With Channing Tatum?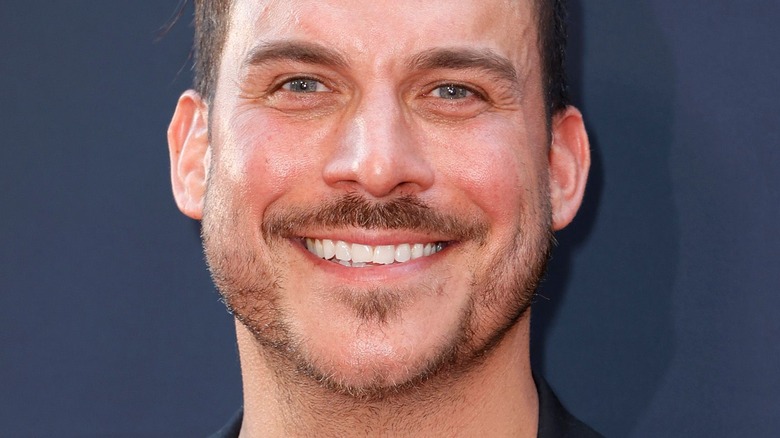 Frazer Harrison/Getty Images
Jax Taylor's sense of self-importance is no secret to "Vanderpump Rules" cast members and fans. He once told co-star Tom Sandoval, "Stop acting like you're the number one guy in this group, man. I'm the number one guy in this group" (via Bravo). Taylor's feud with Sandoval and his messy relationship with Stassi Schroeder not only made for amusing reality TV, but they also showed viewers just how self-righteous Taylor could act.
During his run on "Vanderpump Rules," the internet picked up on another pattern of Taylor's: his tendency to lie. The list of exaggerations and fabrications goes on and on, at least according to his cast mates. In Season 2, they frequently accused Taylor of lying about Sandoval and Ariana Madix hooking up. Whether or not this was true, Taylor's reputation as a liar only added more confusion to the rumored fling. Schroeder confessed to the camera, "Jax never has details. He lies constantly. And whenever he's in trouble, he'll say anything to make himself look better."
So, it's not a shocker that when Taylor told an apparent lie about knowing a famous actor, one "Vanderpump Rules" co-star did not rush to support him.
Tom Sandoval spilled the tea on Jax Taylor's claim about Channing Tatum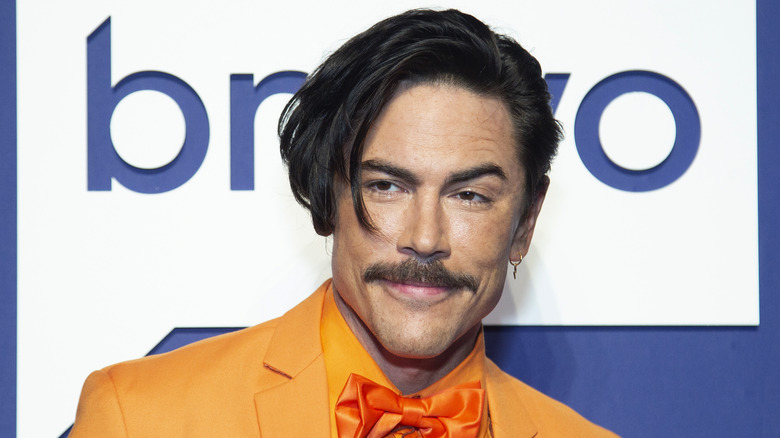 Santiago Felipe/Getty Images
Over the years, Jax Taylor's name-dropping has caused quite a stir. In a 2013 appearance on "Watch What Happens Live with Andy Cohen" (via E! News), Taylor participated in a round of "two truths and a lie." Stassi Schroeder, Taylor's co-star and ex girlfriend, chose which admission was a lie. "I lost my virginity at 19. I used to be roommates with Channing Tatum. I hooked up with more than two people at Sur," Taylor shared, to which she responded, "I'm going to go with the Sur one because I can't think of anyone besides me and Laura Leigh." Taylor then confirmed that he did live with Tatum, saying, "Yeah, he was my first roommate in New York when I first started modeling." While the internet had a field day with this information, Tatum never actually confirmed Taylor's claim.
But, in a 2019 episode of "Vanderpump Rules," Taylor's co-star Tom Sandoval addressed Taylor's "truth," per HollywoodLife. In a confessional clip, he said, "The lies that Jax used to tell back in the day were just on a completely different level." He then described the various lies that Taylor would tell, adding, "One time, he said he was a virgin, and that he used to be roommates with Channing Tatum. That never happened."
Jax Taylor reportedly lied about his involvement with another major star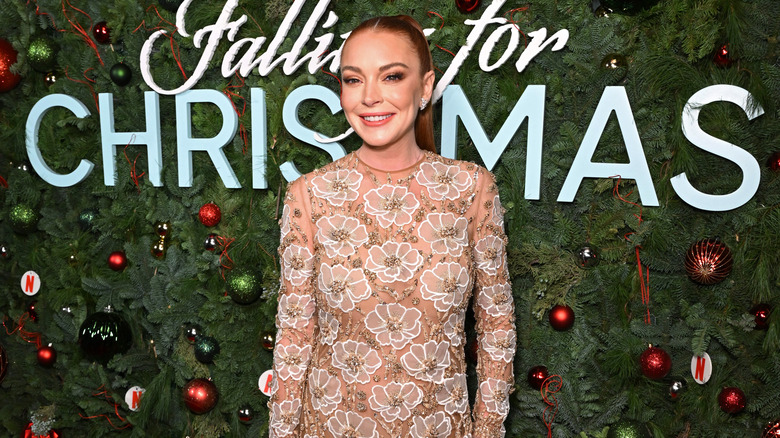 Bryan Bedder/Getty Images
This wasn't the only time Jax Taylor reportedly lied about a celebrity he was — or rather wasn't — involved with. In a 2015 episode of "Watch What Happens Live with Andy Cohen" (via People), Taylor affirmed that he hooked up with Lindsay Lohan. A flustered Taylor revealed, "It was just once. She was great. It was a long time ago."
In a 2019 appearance on "Watch What Happens Live with Andy Cohen," none other than Lisa Vanderpump asked Lohan, "Jax Taylor revealed on 'Watch What Happens Live' that he once hooked up with you. How would you describe Jax as a lover in three words?" The "Mean Girls" star instantly chuckled, seemingly amused by Taylor's unbelievable assertion. She then replied, "Lisa, I love you, but I've never even met him." The audience and Cohen collectively gasped, with Cohen adding, "You're calling Jax Taylor a liar? ... You wouldn't be the first."
Taylor, who was engaged to "Vanderpump Rules" cast mate Brittany Cartwright, immediately fired back on Twitter, according to People. He wrote, "Not that I care, it was over 10 years ago and I am happily engaged... but she's a liar." To further defend his claim, he shared a text communication between him and a friend about Lohan. Taylor stood by his story, maintaining that Lohan was the one lying. Hey, at least he's consistent!