What Todd Chrisley's Son Chase Really Does For A Living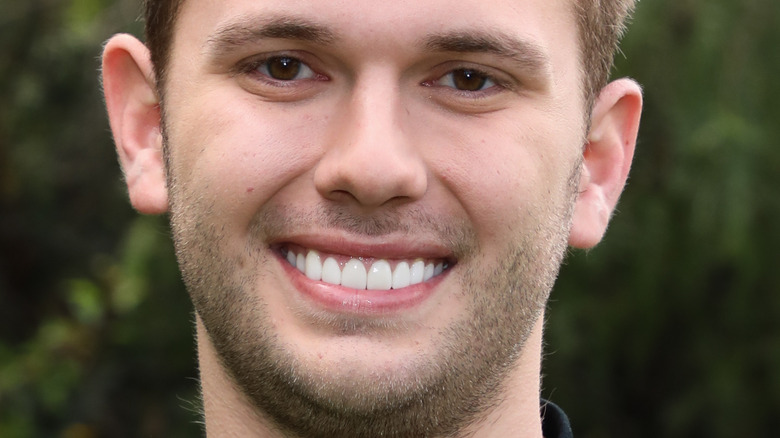 Paul Archuleta/Getty Images
Chase Chrisley, like the rest of his famous relatives, is known for his role on the reality show "Chrisley Knows Best." The family, led by patriarch and real estate developer Todd Chrisley, started their television venture in 2014. The show follows the outlandish bunch as they navigate life, relationships, and family feuds. Todd's children Lindsie and Kyle no longer appear on the USA Network show. However, Chase, Savannah, and Grayson remain on the popular series — along with Todd and Julie.
Throughout the show's history, viewers have witnessed the growth of Todd's once-rambunctious son, Chase. And despite falling out with his eldest daughter Lindsie, Todd and Chase have always had a seemingly close bond. Todd recently shared a touching tribute to Chase on Instagram, in honor of the reality star's birthday. Chase was only a teenager when the series premiered over eight years ago, but he has since built an impressive career of his own.
Chase Chrisley has grown into a businessman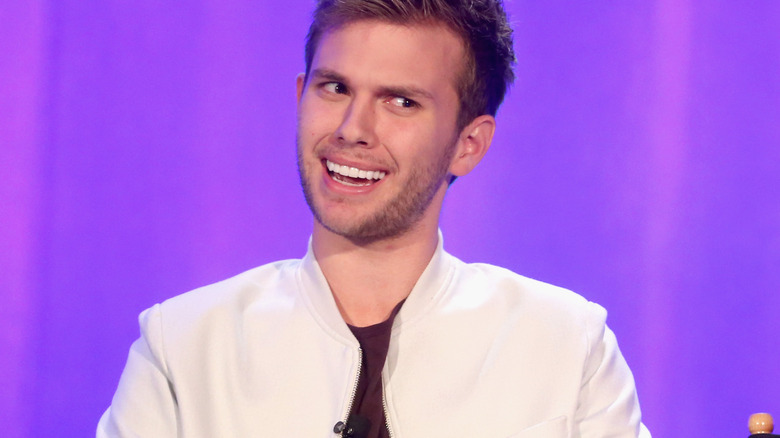 Frederick M. Brown/Getty Images
Chase Chrisley is proud of his time as a member of "Chrisley Knows Best," but admits that things can sometimes be a bit awkward."Having all of my stuff thrown in a body of water growing up definitely sucked," Chrisley told Us Weekly (via Youtube) in reference to a particularly combative family moment. "And then for the whole world to see it, it was like, 'Great, this is awesome.'" Despite his chaotic television moments, the son of Todd Chrisley has gone on to create a small empire of his own.
According to Celebrity Net Worth, Chrisley is worth an estimated $500,000. In addition to appearing on his family's landmark reality show, Chrisley also stars alongside his sister Savannah in a spinoff show called, "Growing Up Chrisley." The reality star also created a line of candles, the Chase Chrisley Collection, which includes products ranging from $35 to $100. "Candles have always been a passion of mine since I was a little kid," Chase explained. "Growing up my Mom always had aromatic candles around the house so our home always felt overwhelmed with welcoming scents."
Chase Chrisley appears to be launching a real estate business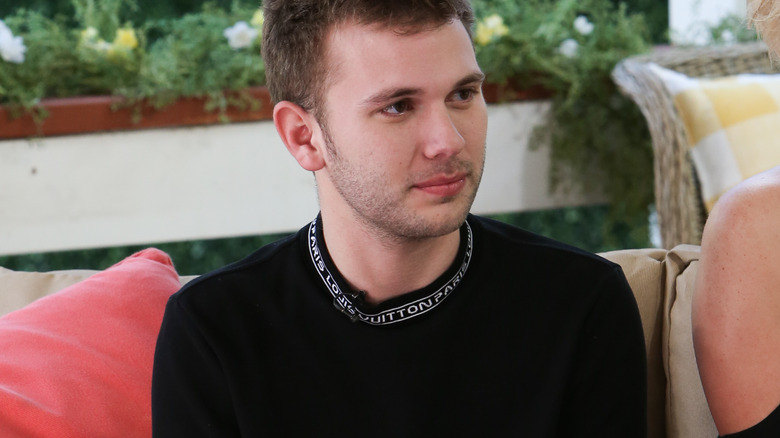 Paul Archuleta/Getty Images
Despite Todd Chrisley's messy legal debacle – as he and his wife, Julie, were recently found guilty of tax evasion and bank fraud – the reality star was once a prominent real estate professional, per the Daily Mail). However, the television personality has since found himself in turmoil and could spend nearly 22 years in prison, while Julie is facing 12 years, according to ABC News.
Even with his parents' impending prison sentence, Chase Chrisley has seemingly decided to go into the real estate business for himself. A report from TVShowAce, revealed that Chase posted and then deleted a promotional image for a business called Chase Chrisley Real Estate. And while the post no longer remains on Chase's feed, an Instagram account associated with the "Luxury Nashville Real Estate" company is currently active. However, the link listed on the social media page links to the family's firm, Chrisley and Company.