Is Lindsie Chrisley Still Estranged From Her Dad Todd?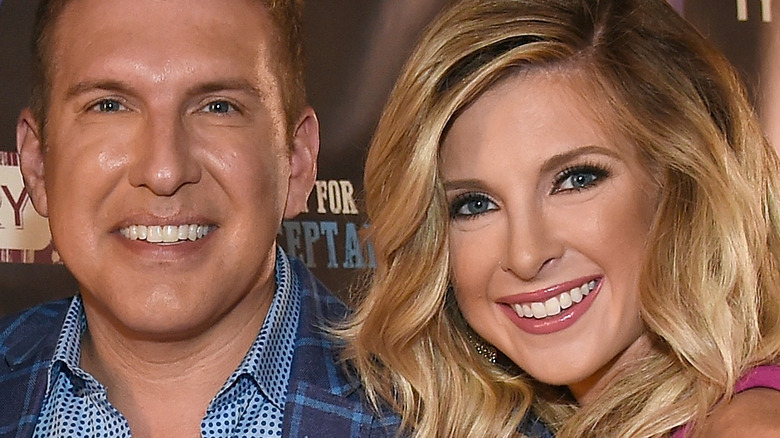 Rick Diamond/Getty Images
Lindsie Chrisley made an abrupt exit from her family's show "Chrisley Knows Best" in 2017, following a dispute with her father, Todd Chrisley. The series — which premiered in 2014 — detailed the pair's falling out, which came after the demise of Lindsie's marriage. An insider told Radar Online that Todd wanted to include his daughter's love quarrel on the popular reality show, despite Lindsie's protest. "Todd used Lindsie's heartache for a storyline, and he did not care either way how she felt about it," a source said.
Years later, their feud worsened after Todd allegedly suggested that Lindsie was having an affair with a Georgia Department of Revenue official who was an investigator in the reality star's tax fraud case. "He said, 'You met this person multiple times at Starbucks and there was an affair that was going on,'" Lindsie alleged, during a 2019 appearance on "Dr. Phil." "I said, 'No, that's not the truth.'"
Despite their troubled past, Todd and Lindsie's relationship has seemingly evolved. However, their reconciliation came on the heels of a saddening event.
Todd Chrisley reconnected with Lindsie after her divorce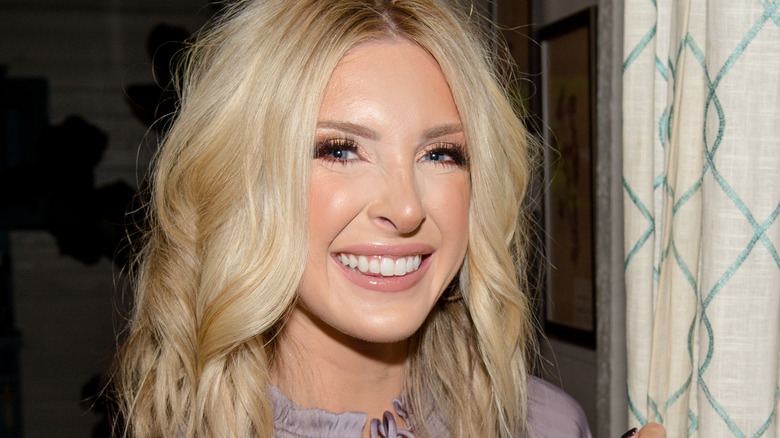 Marcus Ingram/Getty Images
Lindsie Chrisley and her husband, Will Campbell, called it quits in July 2021 after nine years of marriage. It was following that tumultuous period, that Lindsie was able to reconnect with her father, Todd Chrisley.
"After my divorce stuff had become public, my dad had posted, 'I'm here, I love you, whatever's going on in your life right now, I see it. I'm working things out for the good for you,'" Lindsie revealed on her podcast, "The Southern Tea" (via Page Six). Lindsie went on to explain that her father's touching message was the catalyst for their reconciliation, as the two have been supportive of each other ever since.
The podcast host even rushed to her father's side amid the news that he, along with his wife Julie Chrisley, were found guilty of bank fraud and tax evasion. "The verdict is not what I had hoped or prayed for, and I am deeply saddened for myself, my son and my family as a whole," Lindsie wrote on her Instagram Story (via E! News).
Todd Chrisley said he was 'grateful' for the separation from Lindsie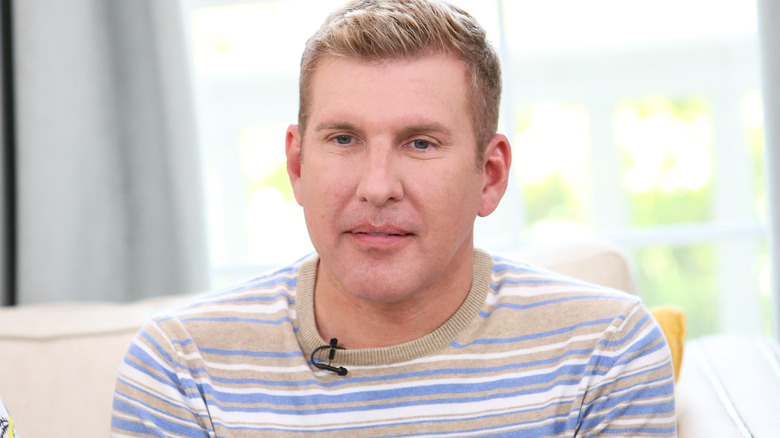 Paul Archuleta/Getty Images
As of this writing, Lindsie Chrisley has made it clear that she is completely happy with her current relationship with her father, Todd Chrisley. On a recent episode of her "Coffee Convos" podcast, Lindsie expressed the regret she feels for speaking ill of her parents in the past. "I put my foot in my mouth by going on record and saying there's never a possibility for any type of reconciliation," she exclaimed (via Us Weekly). The former "Chrisley Knows Best" star went on to say that she loves her family, adding, "I stand with them."
For his part, Todd has expressed that he is "thankful and grateful" for the estrangement from his daughter, as it allowed him to address his own parenting flaws. "I didn't know how to function without talking to y'all every day of my life, 100 times a day, knowing every move you were making," he said on the family's "Chrisley Confessions" podcast (via OK! Magazine).
Todd and his wife, Julie Chrisley, are, as of this writing, awaiting sentencing after being convicted of fraud charges. However, it appears as if they will have the full support of Lindsie and the rest of their family.