What's Really Going On With Julie And Todd Chrisley's Ongoing Trial?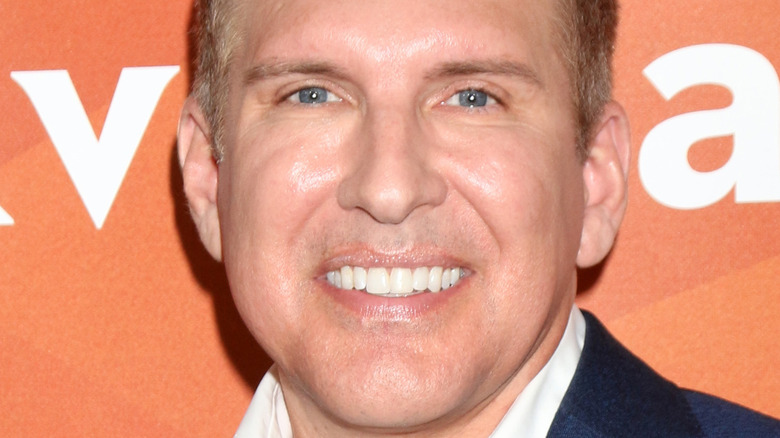 Kathy Hutchins/Shutterstock
The stars of "Chrisley Knows Best" are no strangers to drama. From feuds resulting in Lindsie Chrisley vowing to never reconcile with her family to accusations that the Chrisley patriarch leads a double life away from the camera, there's never a shortage of tea with this brood. However, the latest scandal to rock the Chrisley family might just top them all.
Back in 2019, both Todd and Julie Chrisley were indicted on a number of alleged financial crimes. These included, among others, tax evasion. At the time, the Northern District of Georgia's U.S. Attorney's Office released a statement on the matter. "Todd and Julie Chrisley are charged not only with defrauding a number of banks by fraudulently obtaining millions in loans, but also with cheating taxpayers by actively evading paying federal taxes on the money they earned." The scandal has thrown the already chaotic family into disarray. In fact, Todd Chrisley has even alleged that his children spoke against him in the case.
Chaos aside, just over two years after the indictment, an investigation by The Office of the Inspector-General in Atlanta found that the couple may have been "unfairly targeted ... because of Mr. Chrisley's 'celebrity status,'" (via E! News). However, the real drama is just beginning. As noted by the AP, the couple was indicted once again in February — now, they're headed to trial.
The Chrisleys' trial begins amid their reality shows receiving the green light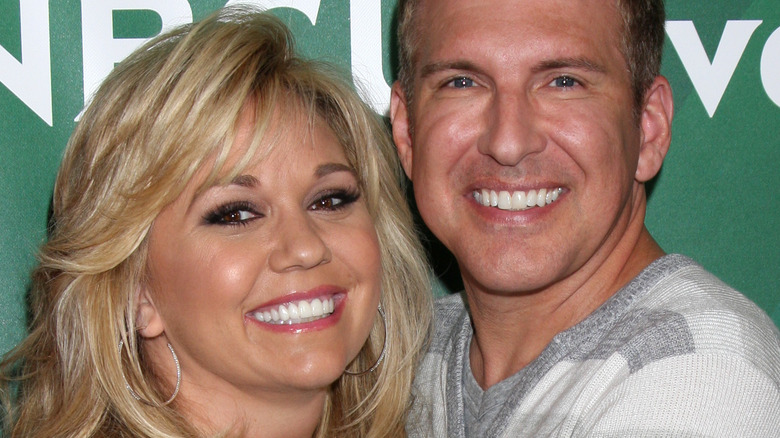 Kathy Hutchins/Shutterstock
Despite the Office of the Inspector-General finding Todd and Julie Chrisley "unfairly targeted" in 2021 (per E! News), their legal battle isn't over just yet. Quite the contrary, as the reality stars will be standing federal trial in Atlanta for their alleged crimes, with jury selection set to take place on May 16.
According to the AP, both partners have been charged with "one count of conspiracy to commit bank fraud, five counts of bank fraud, one count of conspiracy to defraud the United States and one count of tax fraud." Per the publication, Julie has two additional charges brought against her: "one count of wire fraud and one count of obstruction of justice."
Less than a week prior to the trial's commencement, E! News reported that the Chrisley family would be involved in no less than three reality shows under the NBCUniversal umbrella. As for whether any of the trial drama will be featured in the shows, we'll have to wait and see. Given that a 2021 NBCUniversal press release revealed that "Chrisley Knows Best" averages 1.5 million viewers, we have a suspicion that a high-profile trial would potentially bring in even more.