Why Shakira Never Wanted To Marry Gerard Piqué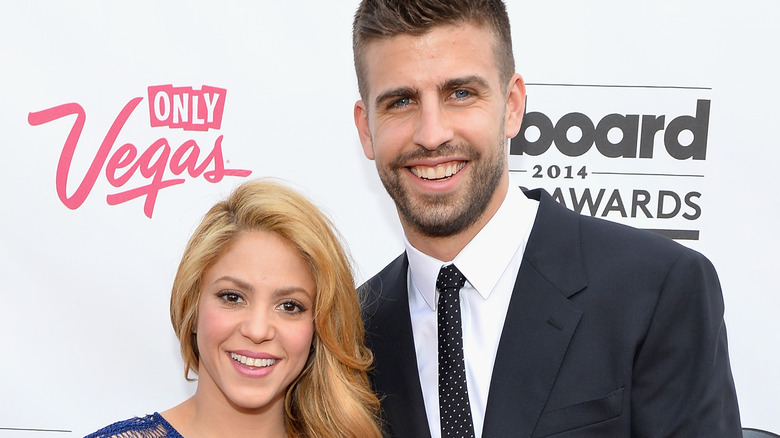 Bryan Steffy/billboard Awards 2014/Getty Images
For decades, Shakira has been a world-famous star, with over a dozen global hits under her belt, but the last year has been hard on her.
It all started in early 2022 after Shakira and her longtime boyfriend Gerard Piqué announced they were going their separate ways after 12 years together, per People. The news came as a shock to fans as the couple had been a steady constant over the years — sharing milestones, accomplishments, and two kids. At the time of their split, the couple simply announced their decision to separate and asked for privacy for the "well-being of their children," Milan and Sasha.
But it wasn't just the end of her relationship that thrust Shakira into the headlines. Over the past few months, Shakira has been embroiled in a tax fraud investigation that is set to go to trial in Spain, per NPR. But despite keeping a low profile with everything going on in her personal life, Shakira has been releasing new music for fans that dives into what she is facing right now, including her relationship with Piqué and why she never wanted to marry him.
Shakira wanted to stay Gerard Piqué's girlfriend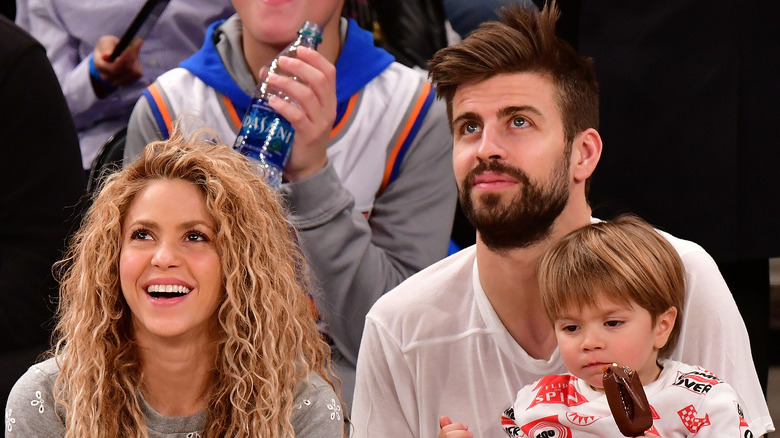 James Devaney/Getty Images
Despite being together for over 10 years, Shakira never wanted to be Gerard Piqué's wife.
Opening up in 2020, Shakira explained that instead of being a wife, she only wanted to be seen as a girlfriend. "To tell you the truth, marriage scares the out of me. I don't want him to see me as the wife. I'd rather him see me as his girlfriend," Shakira said, with Piqué agreeing, per CBS News. "It's like a forbidden fruit. I wanna keep him on his toes. I want him to think that anything's possible depending on behavior." 
While Shakira opened up that she only wanted to be a girlfriend to Piqué, it wasn't a decision that came out of nowhere. In fact, back when the couple first started dating, Shakira still stated that she did not want to be more than a girlfriend. For example, back in 2014, the "Hips Don't Lie" singer explained that she and Piqué were just happy to be together — and there was no rush to do more to their relationship title. "There's real love, there's no ulterior motives. And I'm with him because he's the most amazing man I've ever met," she said, per US Weekly. Despite only having the title of boyfriend and girlfriend, the pair welcomed two children together and lived together. Although they weren't married, they built a commitment together.
Where do Shakira and Gerard Piqué stand today?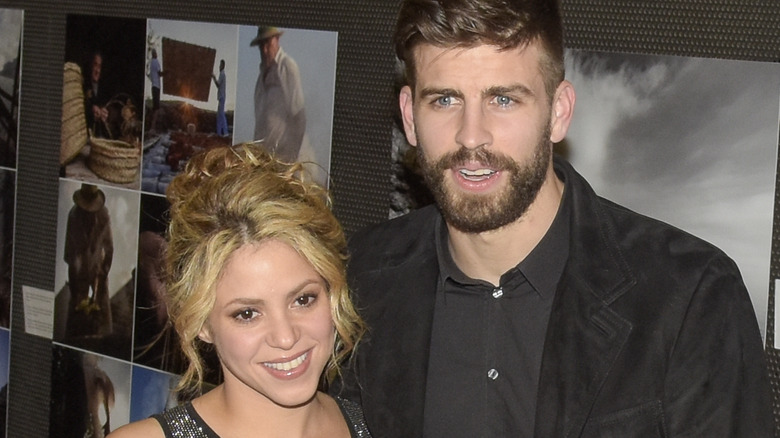 Robert Marquardt/Getty Images
Despite only being Gerard Piqué's girlfriend, when Shakira and Piqué decided to split after 12 years together, that didn't make it any easier.
Following the pair's split, Shakira began to release new music, something she hadn't done since her last album in 2017. For example, in April 2022, a few months before the couples split, Shakira dropped "Te Felicito," which stands for "I Congratulate You." Then in October, four months after they broke up, Shakira released the track "Monotonia." Fans didn't have to read between the lines to learn about Shakira and Piqué's fallout within the song.
"It wasn't your fault, nor was it mine / It was monotony's fault. I never said anything but it hurt me. I knew this would happen," Shakira sings, per Billboard. "It's a necessary goodbye. What used to be incredible became routine." But while Shakira writes that the fallout between her and Piqué was mutual, she takes a few stabs at her former boyfriend in the song, "You left me because of your narcissism. You forgot what we were one day." That line seems to come as Piqué has moved on with his new girlfriend, 23-year-old Clara Chia Marti. And while Shakira hasn't spoken out about her ex's new relationship, at least from her new song, we have a good idea about how she feels.