Blythe Danner's Cancer Diagnosis Has A Devastating Connection To Her Late Husband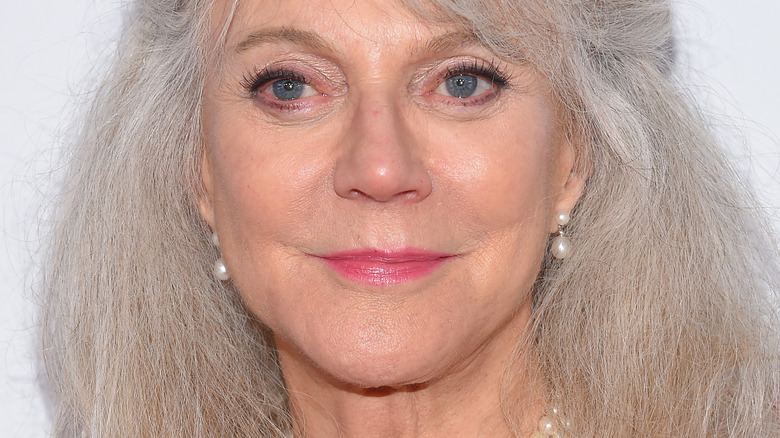 DFree/Shutterstock
When it comes to the cream of the crop in Hollywood, Blythe Danner's family is among the most well-known. Danner's famous family includes her daughter, Academy Award winner Gwyneth Paltrow. Additionally, Danner was wed to director Bruce Paltrow up until his death in 2002. According to Closer Weekly, the famous duo began dating in New York in the '60s when Danner was appearing on Broadway. While Danner starred in the show "Butterflies are Free," Bruce worked as a stage director, and they totally hit it off.
Sadly, Bruce died in 2002, per People, and Danner has made no secret that she has struggled to move on from her beloved husband. In 2015, she spoke with the Huffington Post at a live event, revealing that even 13 years after losing Bruce, things have not gotten any easier for her. "I sadly lost my husband just before I turned 60, so everything is a little less fun without him," she told the outlet. "He'd be enjoying this so much. And our grandchildren, who he missed. So I can't say it's my happiest decade, but it's my most fruitful decade, I think, ever." Talk about heartbreaking in every sense of the word. In the same interview, Danner also spoke about how much she has learned as she ages and how it's helped her with roles.
Now, she's getting candid on a topic that could have taken her life and why it's hitting so close to home.
Blythe Danner shares cancer diagnosis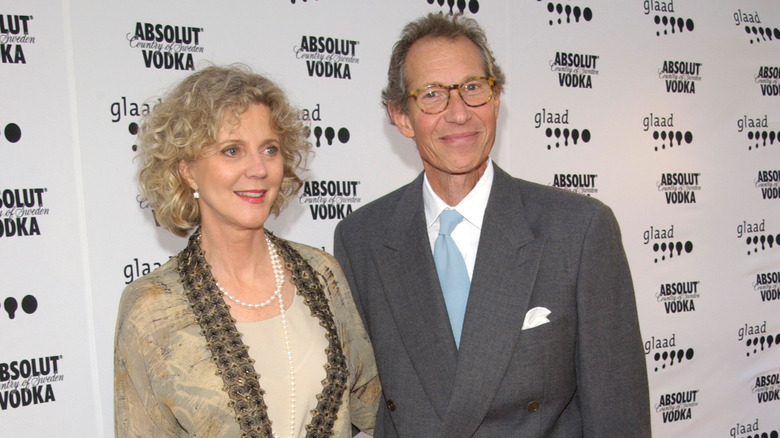 Featureflash Photo Agency/Shutterstock
Cancer always has a profound effect on families, especially when the same form of it strikes the same family not just once, but two times. It doesn't happen often but when it does, it's all the more heartbreaking. Blythe Danner sat down for an interview with People in November 2022, where she dropped a bombshell about her cancer diagnosis. 
According to the star, doctors diagnosed her with oral cancer in 2018, the same form of cancer that her husband Bruce Paltrow was diagnosed with. Ahead of her diagnosis, the actor told the outlet that she began feeling "woozy" and forgetful — that's when doctors discovered the oral cancer, adenoid cystic carcinoma. "Everyone is touched by cancer in some way, but it's unusual for a couple to have same cancer," she said after her years-long battle with the disease. Danner's daughter, Gwyneth Paltrow, also said that hearing the news of her mother's cancer was "eerie," considering the similarities to her father's.
Danner also recalled her feelings amid her diagnosis of the same cancer that resulted in her husband's death. "I remember I looked up at heaven and said to Bruce, 'Are you lonely up there?'" she shared. "It's a sneaky disease. But I'm fine and dandy now. And I'm lucky to be alive." She had a better outcome than her late husband, but it's still a scary ordeal. In 2002, Variety reported that Paltrow lost his battle with cancer at the age of 58. According to the report, doctors first diagnosed him with the disease in 1999.