Inside Vampire Diaries Co-Stars Matthew Davis And Paul Wesley's Feud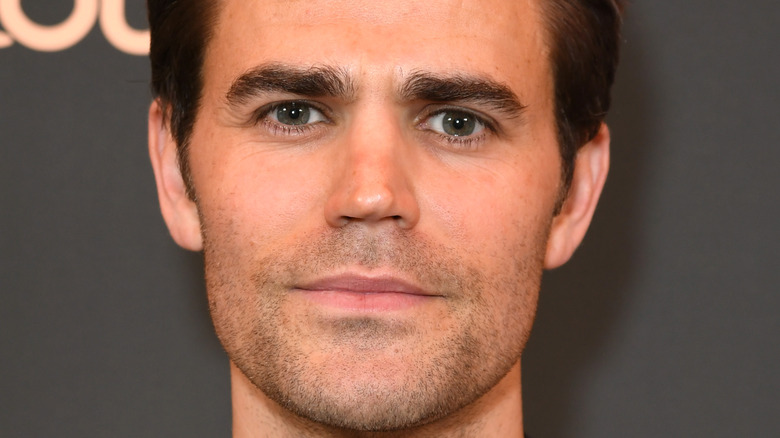 Jc Olivera/Getty Images
Matthew Davis — who played Warner in "Legally Blonde" — and his "The Vampire Diaries" co-stars got along pretty well when they were filming the show. Nina Dobrev once painted Davis' dressing room pink and placed a matching unicorn stuffed animal in the middle of it. "Well played," the actor said in a video, reacting to what his co-star had done to his room. "Apparently, my room turned pink and there's a unicorn in there," he went on to say.
The cast also seemed to have great chemistry when they were talking about the upcoming season in 2012 (via YouTube). Executive producer Julie Plec and actor Ian Somerhalder teased Paul Wesley a bit about how his wife at the time, Torrey DeVitto, had a relationship arc with Davis' character. Somerhalder chimed in and mentioned that Davis was "horrified" when he had to be in an on-screen relationship with his "buddy's" wife.
Wesley and Davis' on-screen relationship turned out to be a little rocky, however, especially near the end of the show. The pair went on to have a pretty public feud, which left many fans of "TVD" wondering what really went down between Wesley and Davis behind the scenes.
Paul Wesley and Matthew Davis debated over a debate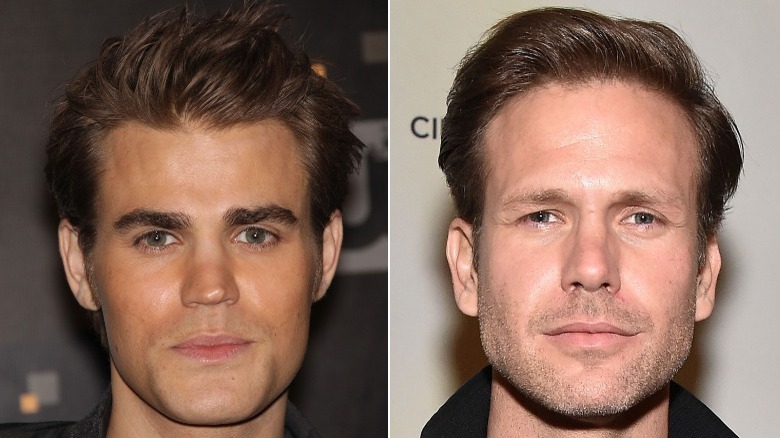 Paras Griffin/Getty & DFree/Shutterstock
"The Vampire Diaries" stars Paul Wesley and Matthew Davis had a heated Twitter exchange in 2020 over the Vice Presidential debate, per BuzzFeed. In the since-deleted social media feud, Davis commented on how the debate moderator seemingly wouldn't let former VP Mike Pence finish his thoughts. Wesley responded with how he thought Pence should answer the question rather than "deflecting" it. The "Legacies" actor then brought his co-star's fans into the argument, saying "Your fans are real class. You should be proud," after they flooded his mentions. Wesley, however, tried to end the squabble on a positive note by saying, "Love you buddy."
Davis issued an apology the next day. "Hey everyone," he said in a tweet (via Us Weekly). "My apologize [sic] for getting snappy last night." He mentioned how the world has gotten "combative" with recent events, and it got the best of him. "I'm very sorry if I upset anyone by being an a**hole last night," he added.
This isn't the first time the "Legally Blonde" actor butted heads with fans over his political views. According to Distractify, "The Vampire Diaries" fans noticed Davis' Twitter header had the words "BOYCOTT CHINA" over half of it and a drawing of the COVID-19 particles on the other side. Although he claimed he wasn't xenophobic, he did indicate that he openly supported former President Donald Trump, which people weren't thrilled about. And it looks like the friendship with his former co-star, Wesley, is still rocky.
Paul Wesley and Matthew Davis' friendship remains testy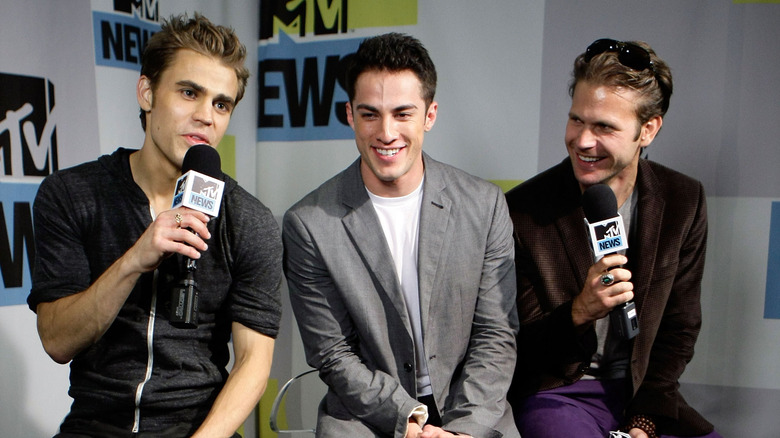 Jerod Harris/Getty Images
After the heated Twitter feud between "The Vampire Diaries" actors Paul Wesley and Matthew Davis, fans wondered if the two made up, or if they accepted that they have different opinions and went their separate ways. In October 2021, Wesley took a picture with his co-star and posted it on his Instagram story, per a repost on Twitter from a fan. "Don't worry guys me and Matt Davis are still bros," he captioned the story, letting people know that they still talk.
But many people were skeptical, since earlier that year, Wesley dropped a bombshell during his Q&A on his close friends Instagram story that he uses for his most loyal fans. "Matt Davis blocked me," a fan wrote on the question sticker. "Yeah, you and me both," the actor admitted. "He blocked me as well, so twins!"
Although Davis may have some lingering beef with Wesley, he seems to remain close to Wesley's on-screen brother Ian Somerhalder. In 2019, the "V Wars" actor took to Instagram to express his gratitude for his co-star in helping out with a charity event. "I have to thank this handsome man to my right aka @immatthewdavis not just for years of great scenes as Alaric and Damon, drinking bourbon, the hundreds of hours of amazing deep conversations and brotherhood," he said in his lengthy caption.