How Did Tia Mowry And Cory Hardrict Meet?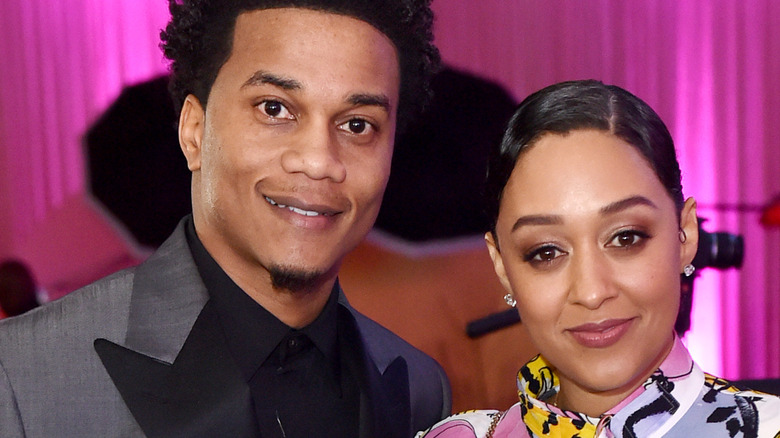 Aaron J. Thornton/Getty Images
Tia Mowry shocked fans when she announced that she and Cory Hardrict were getting divorced. "I have always been honest with my fans, and today is no different," she said on Instagram. "I wanted to share that Cory and I have decided to go our separate ways. These decisions are never easy, and not without sadness." The "Twintuition" co-author also shared that she and Hardrict would remain friends and co-parents to their two children, Cree and Cairo. 
According to TMZ, Mowry filed for divorce in October 2022, citing "irreconcilable differences." While the public speculated on the reasoning behind Mowry's decision to file, Hardrict shut down cheating rumors started by a fan on Instagram, simply replying "Lies!" Days later, Mowry thanked everyone who supported her since news of her divorce was made public. "The outpouring of love I received from you over the last week has been so encouraging and humbling. I'm so grateful to you all," the actor wrote on Instagram. 
Despite Mowry's sad news about her marriage, her love story with Hardrict started out on a much sweeter note. 
Tia Mowry and Cory Hardrict met while filming a movie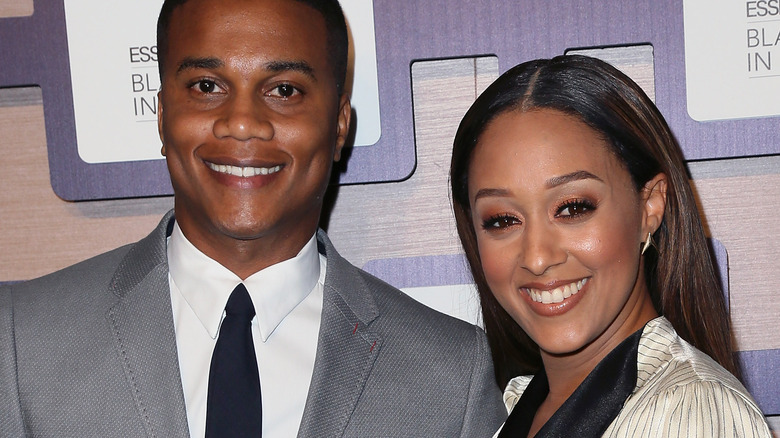 David Livingston/Getty Images
Although Tia Mowry and Cory Hardrict are both successful actors, they crossed paths at different points in their careers. During an interview on BlogXilla's No Judgement Zone, Hardrict explained their dynamic when they first met. At the time, Hardrict was working odd jobs and living in a studio apartment with no furniture. "I was just grinding. I met my wife during [those] days and she was with me when she was coming out of [her show with twin Tamera Mowry] 'Sister, Sister,'" he revealed. According to Yahoo, although the exes were both working on the independent movie "Hollywood Horror" in 1999, they didn't officially connect until a chance encounter. "I was waiting on the bus stop," Hardrict revealed, adding, "Her sister and her drove by, they saw me waiting and asked to give me a ride ... and we were friends ever since." 
From there, Mowry and Hardrict embarked on a slow courtship during their first year of knowing each other. The two only ventured out together with other people in tow and even waited a year to kiss! "[Cory and I] weren't physical. We didn't do anything for a while to make sure this was something special and this was something real," Mowry admitted to OK Magazine.
Could Tia Mowry and Cory Hardrict reconcile?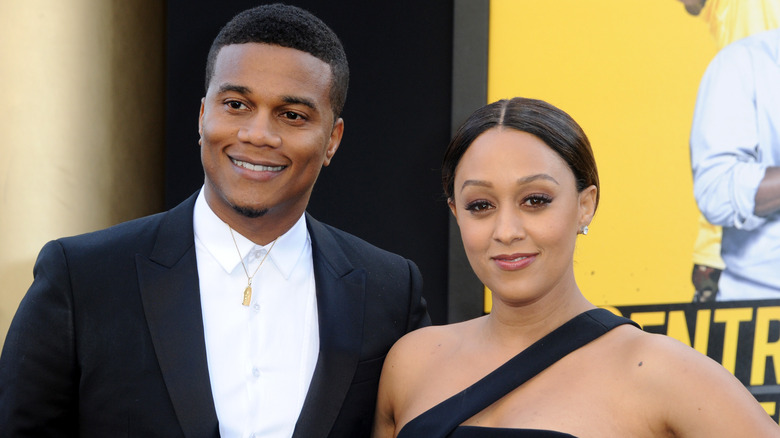 Albert L. Ortega/Getty Images
In what may be the most amicable divorce of all time, Tia Mowry and Cory Hardrict have been super sweet to each other since news broke of their split –publicly, at least. In the same Instagram post where Mowry thanked her supporters for uplifting her during this difficult time, Hardrict posted a black heart and sparkle emoji. Mowry then replied to his comment with "I love you," according to Us Weekly. Days later, during an Instagram Live captured by The Shade Room, Hardrict seemed to be in good spirits. "I love my beautiful family, I love my kids, love my wife," Hardrict said. "Love all you guys."
While these incidents may have given some fans hope of a possible reconciliation, it appears that Mowry is going forward with the divorce. She has since done an interview with Today, revealing that she chose to separate from Hardrict to focus on her own happiness. "When you start to really work on yourself, love yourself, know your value, know your worth, then all of a sudden, there's this awakening," Mowry shared. "And it's not easy. It's a hard journey, but at the end of the day, I feel like it is so, so worth it."