Britney Spears Took A Dig At Megyn Kelly In This Music Video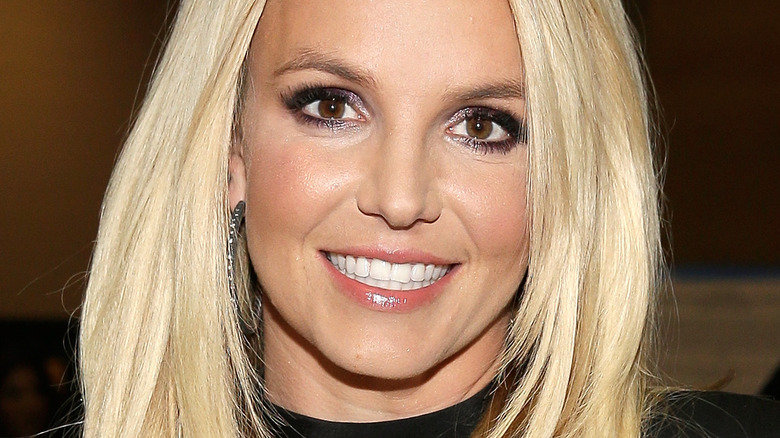 Isaac Brekken/Getty Images
American pop icon Britney Spears is well-known for being unafraid to speak her mind, especially when it comes to those who've slighted or spoken out against her. Although she may be making headlines now for many of the harsh words she has for her parents, siblings, and other people from her past who played a role in her controversial 13-year conservatorship, there was a time when Spears' controversial music and performance style made her the wrath of many concerned parents and political pundits. 
This became crystal clear in 2009, when her song, "If U Seek Amy," was censored on numerous radio stations in the U.S., and even had the Parents Television Council threatening to file complaints against the song with the FCC. However, "If U Seek Amy" also led to Spears making one prominent dig against a conservative commentator that old school fans of hers are likely to never forget.
Britney Spears' If U Seek Amy poked fun at Megyn Kelly
In 2009, Britney Spears released one of her most popular — and controversial — songs to date. "If U Seek Amy" was a tongue-in-cheek song and its titular lyrics were meant to spell out something much more profane, evoking the ire of many critics. Nonetheless, the song proved to be incredibly popular, and played nonstop on radio stations across the U.S. 
This famously caused conservative commentator Megyn Kelly, who then worked on Fox News' "America's Newsroom," to run a segment on the song, in which she slowly enunciated the lyrics, then followed up by saying, "Doesn't make any sense, does it? It's not supposed to ... that song is on the air right now, that is on the radio, it will be playing while you drive your children to school!" 
About a month later, Spears released the "If U Seek Amy" music video, in which she hit back at Kelly. "If ... You ... Seek ... Amy," the actor playing Kelly (Kristina Mitchell, per IMDb) sounded out at the beginning of the music video in a clear reference to the Fox News commentator. After the music video ends, the video cuts back to "Kelly" and closes with her saying, "Doesn't make any sense, does it?" The banner below the commentator also read out almost verbatim exactly what the real Kelly's did: "Britney Spears Song Lyrics Spell Out Obscenity In Disguise." 
Megyn Kelly hit back at Britney Spears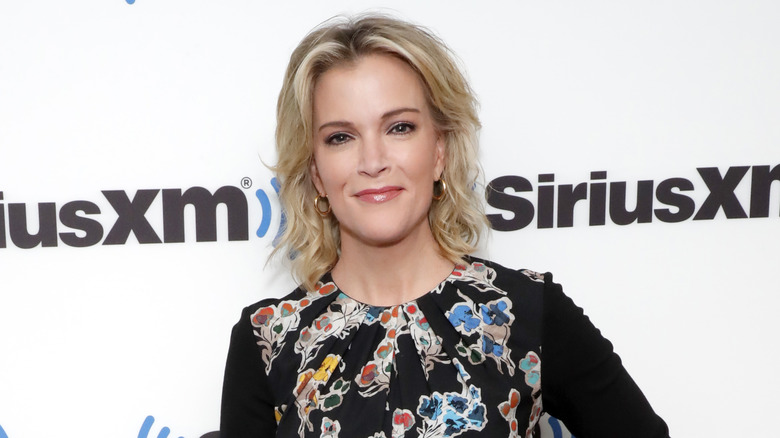 Astrid Stawiarz/Getty Images
Although it may have seemed as though Britney Spears intended to start a feud with Megyn Kelly upon the release of her "If U Seek Amy" music video, it was Kelly who had the last laugh — or, at least, she tried to. 
Shortly after the music video was released, Kelly went back to "America's Newsroom" and addressed the situation. "Whoever could they be referring to?" Kelly joked about the song on her program (via HuffPost). "Britney Spears turns out to be a faithful 'America's Newsroom' watcher just like all of you! Whodathunkit?" Kelly then made a personal appeal to Spears to come on the show, saying, "Bring it, Britney! We have invited Britney Spears to come on this program. Showdown! Reer!" However, Spears never ended up accepting her offer.
Although Spears and Kelly did not have much interaction after 2009, Kelly — who later left Fox News — did take the opportunity on her new talk show, "The Megyn Kelly Show," to discuss Spears' conservatorship scandal in late 2021. During one segment, shortly after Spears' father was removed as her conservator, Kelly took the opportunity to take a dig at Spears' often bizarre social media behavior. "She's moving on all right," Kelly said. "She's already posting videos on Instagram of her pretty much naked bottom. I don't know how that celebrates this victory, but okay."