Aubrey O'Day Reflects On Pain Caused By Body-Shaming Critics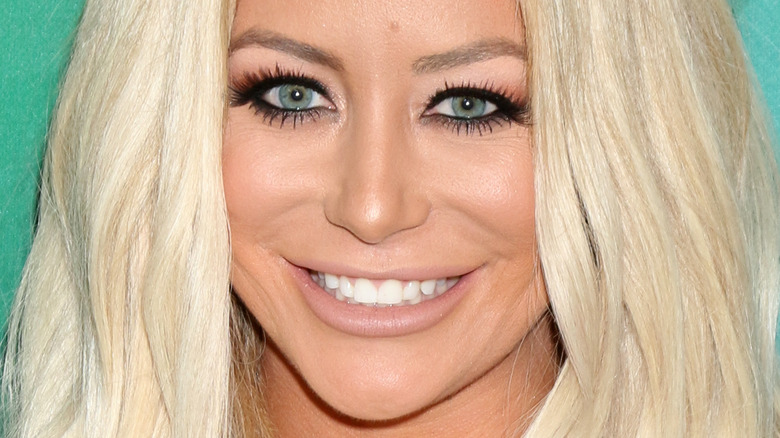 Kathy Hutchins/Shutterstock
Aubrey O'Day is speaking out after being body-shamed by online trolls. You may remember that the reality star and Danity Kane singer was subject to vile comments back in 2020 after Daily Mail published candid photos of her out and about in Palm Springs, California. The photos of O'Day quickly spread around the internet, and she hit back by sharing a stunning body confident photo of herself in a swimsuit on Twitter while holding up a note with the date on it. "It's so sick what ppl will do for clickbait! And that my lawyer needed this photo to defend me against it. When is this industry going to stop abusing women's bodies!" she captioned the upload.
But while O'Day appeared to suggest the photos were altered, a source alleged to Page Six that they were accurate. Ben Walter, O'Day's lawyer, also spoke out against the snaps, telling the outlet, "The person in the paparazzi photos is not the same person in the picture that Aubrey shared on Instagram, in that the photo has been altered in an unflattering manner. It's clear to see that there are noticeable differences between the two photos." Walter then added in part, "While it appears that body shaming has become the norm... Aubrey will not tolerate it, nor will she allow others to manipulate her image."
Now, the singer and reality star is opening up about how the photo incident continues to affect her years later.
Aubrey O'Day is still 'trying to heal' from the candid photo incident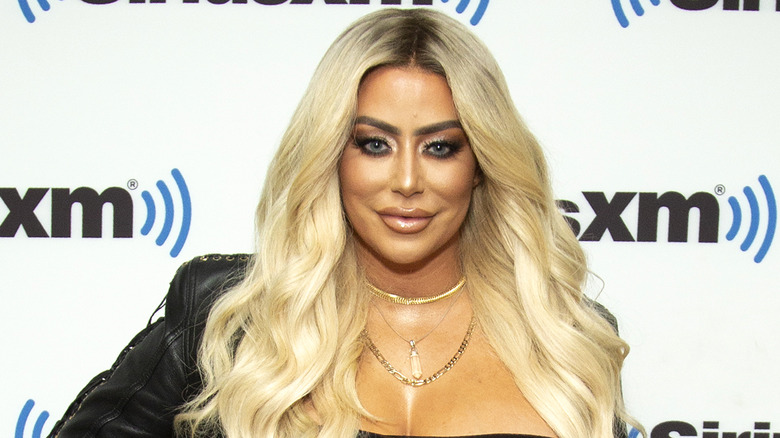 Santiago Felipe/Getty Images
Aubrey O'Day spoke out about the candid photos with E! News, admitting she was relentlessly bullied over the images. "When it came time to laugh at me, everybody was laughing," she shared. "My body's been on the chopping block since I was 17. Those were not the first fat photos. There's been a lot of fat photos of Aubrey and I wasn't even fat. I'll spend the rest of my life trying to heal with how many inaccurate things have been told about me," she added, but noted she's started feeling more confident in her own skin, which is why she stripped down for her "Couple Goals" music video.
The star previously appeared to open up about all the attention her body gets in her 2021 single "Body Love High," in which she sings about confidence. "Glowing confident in your skin/Step into the light and shine/No one shapes your life, you know the way/Be what you feel inside," the lyrics read, per Genius.
More recently, O'Day was called out on social media for seemingly heavily editing her photos on Instagram — causing her to clap back. "If I want my Instagram to be curated like a museum of ART then that's what the f*** is going to happen," she wrote on Instagram in August. "Respect my aesthetic, I work hard to give y'all beautiful content that feels the way places I travel vibrate."