Why Charles Barkley Fell Out With Michael Jordan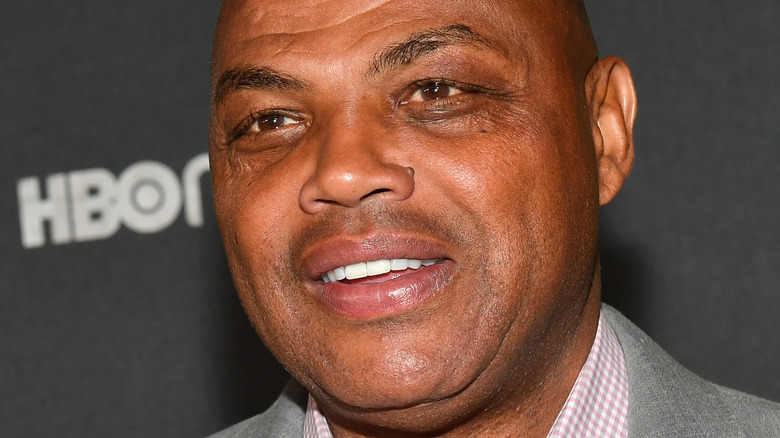 Paras Griffin/Getty Images
In the '90s, Michael Jordan and Charles Barkley were undoubtedly two of the biggest stars in the NBA. We guess you could call them a modern-day Steph Curry and Draymond Green. While Jordan primarily played with the Chicago Bulls for most of his career, Barkley bounced around a little more than his counterpart, enjoying stints with the Philadelphia 76ers, Phoenix Suns, and the Houston Rockets, per the Montgomery Advisor. Barkley's career earned him a spot in the 2006 Hall of Fame class (via NBA), while Jordan was inducted into the 2009 class. Plain and simple — these dudes are legends. As most NBA fans know, Jordan and Barkley also played together in 1992 and 1996 at the Olympic games, making up part of the "dream team." It's clear that they have both achieved greatness in their lives.
It goes without saying that the former friends have been pretty honest with each other about various topics, including politics. In 1998, Barkley had his sights on running for governor of Alabama, per Essentially Sports, but Jordan didn't necessarily agree with the decision. "Hell, no! No. No way. He's witty, he's smart, but he's not a politician," Jordan said. "He's gotta help his own people. They'd vote for him down in Arkan...Alabama. I wouldn't vote for him for s**t in North Carolina." Tell us how you really feel!
Not long after, Barkley got into trouble with his own sharp tongue, and his brutal honesty may have been the nail in the coffin of their friendship.
Charles Barkley says his honesty got him in trouble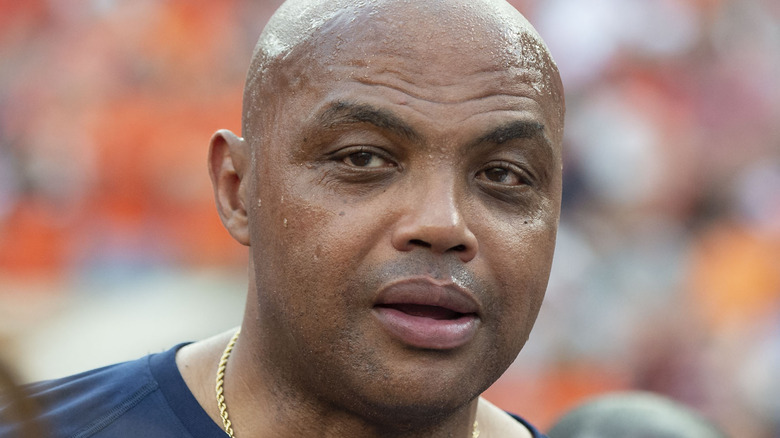 Michael Chang/Getty Images
Charles Barkley and Michael Jordan were once incredibly close, but a falling out many years ago caused quite a rift in their relationship. The former NBA star appeared on the "Let's Go! With Tom Brady, Larry Fitzgerald and Jim Gray" podcast, where he shared that he and Jordan haven't spoken in ten years — if you can believe that. It all began when Brady asked Barkley if his sharp tongue had ever gotten him in trouble, to which Barkley replied that his falling out with Jordan was "the most prominent thing" that happened due to his honesty.
"I was being honest about what I thought," Barkley began. "I said, 'Listen, the toughest thing about Michael, he's got to put better people around him.'" Barkley then pointed out that when you're as famous as Jordan, a lot of people expect you to pay the tab for everything from private jets to dinners. "Michael got offended about something I said about him. And we haven't spoken in probably almost ten years," he said. He also pointed out the fact that he and Jordan are both "stubborn," which is why they haven't reconciled. 
In 2012, Barkley also spoke about the same topic on "The Waddle & Silvy Show" (via) ESPN, specifically pointing out Jordan's failure with the Charlotte Bobcats. "I don't think Michael has hired enough people around him who will disagree," Barkley said, adding that he thinks Jordan has "not done a good job" in the front office.