Who Is Aly Michalka's Husband?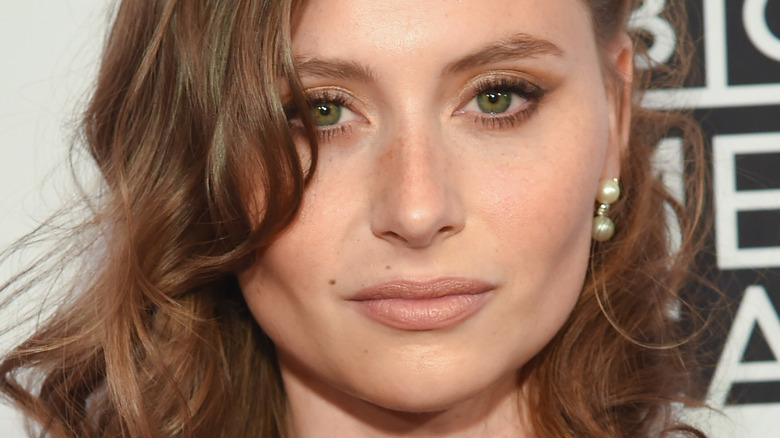 DFree/Shutterstock
Known for her acting as well as her singing endeavors, Aly Michalka is a pretty recognizable face to fans of Disney Channel circa the mid-2000s. She was the bright and bubbly Keely Teslow in "Phil of the Future" and starred in "Cow Belles" with her younger sister, AJ Michalka. And with memorable roles in "Easy A" and "iZombie," Aly Michalka is known for more than her singing.
While Michalka hasn't had a super public dating history, one past boyfriend is well-known to fans of the actress. According to BuzzFeed, Michalka dated her "Phil of the Future" co-star, Raviv Ullman. Known as Ricky Ullman while on the Disney Channel, Ullman played the titular Phil Diffy whose family was on vacation from the 22nd century and got stuck in 2006. Theirs was a long partnership too; the site relays Aly and Ullman were in a six-year relationship. They're obviously still on good terms though; in June 2020, Aly & AJ hosted an all-night fundraiser on YouTube including a mini "Phil of the Future" reunion.
But regardless of her young romances, Aly Michalka got married seven years ago. She and her husband now collaborate on music videos, marketing videos, and more. Who is Aly's man?
Aly Michalka met her husband on a movie set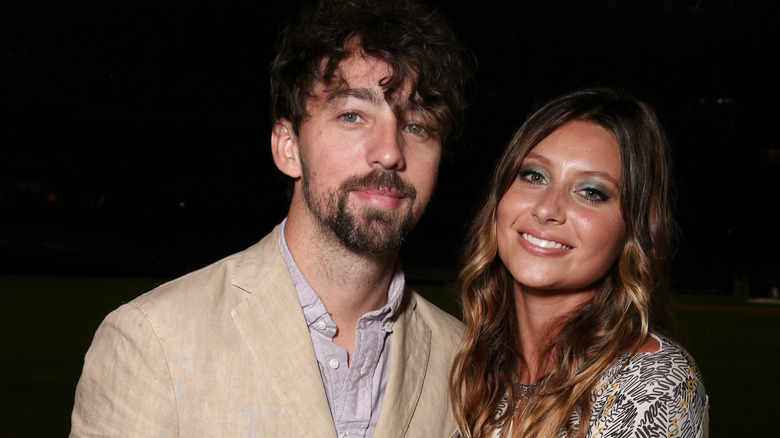 Todd Williamson/mtv1415/Getty Images
Again, Aly Michalka's romantic history isn't fully public. But according to TheThings.com, she met her husband, Stephen Ringer, in 2013 on the set of the film "Sequoia." She starred as the lead character and he served as cinematographer, according to IMDb. E! News reported the two got married in 2015 at the Belmond Hotel Splendid in Portofino, Italy. Of course, her sister AJ Michalka was a part of her bridal party. 
On Aly and Ringer's first anniversary in June 2016, she posted a tribute to her husband. "Happy 1 year Anniversary baby...this was truly the best day ever," the singer wrote. "What an incredible group of friends & family we have, that came all the way to Italy to share in our special day. You are my King:)"
Ringer's career started in 2009 and by 2014, he directed Leighton Meester's "Heartstrings" music video, per IMDb. In addition to "Sequoia," Ringer's worked on a chunk of projects with his wife. One of the biggest being "Weepah Way for Now," a film he also directed and wrote. According to The Hollywood Reporter, it stars Aly and AJ Michalka as sisters Elle and Joy. In the film, they're also singers and live together outside of the city for the first time. Academy Award nominee, Saoirse Ronan, is a narrator in the film and Jon Heder of "Napoleon Dynamite" is also in the cast. It premiered in 2015 at the  Los Angeles Film Festival, right after Aly and Ringer's wedding.
Stephen Ringer still works with Aly & AJ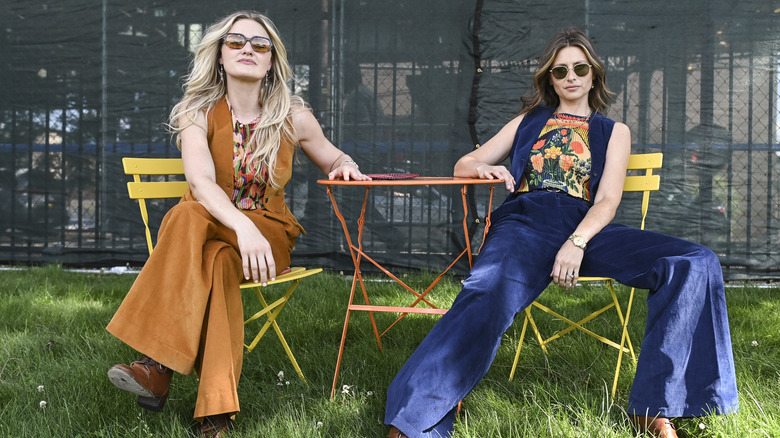 Daniel Zuchnik/Getty Images
In addition to those longer-form projects, Stephen Ringer has worked with his wife Aly Michalka in her musical career in the duo Aly & AJ. The first video he directed was when the sisters briefly went under the band name 78violet in 2013 and released the song, "Hothouse." Ringer later directed the videos for "Slow Dancing," "Pretty Places," and co-directed "Joan of Arc on the Dance Floor" with his wife.
Having a cinematographer and photographer husband is even more helpful when it comes to marketing campaigns. One of the duo's most recent collaborations was with Rowing Blazers' Seiko Watch campaign, and the video for the project was filmed and edited by Ringer, as Aly & AJ's official Instagram wrote. 
Ringer's Instagram, @auhasardspr, is mostly a place where Ringer shares photos of the Michalka sisters on tour, as well as single shots of Aly to show his adoration."I'm still following you around with the same camera, admiring all the ways you move through the world," he wrote to Aly reflecting on their seventh wedding anniversary in June 2022. "My best friend."