Todd And Julie Chrisley's Mansions Face Grim Future After Their Prison Sentencing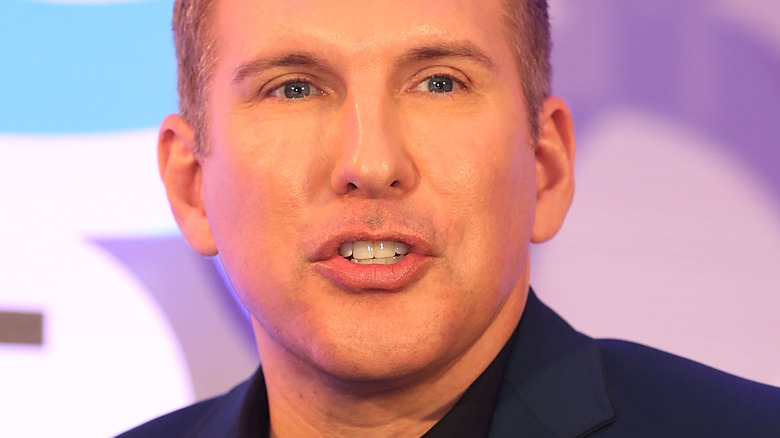 Aaron Davidson/Getty Images
The fallout from Todd Chrisley and Julie Chrisley's convictions for tax evasion and bank fraud is getting worse. The reality stars — who rose to prominence starting in 2014, on USA Network's "Chrisley's Knows Best" — were sentenced to lengthy prison terms on November 21. According to CNN, Todd was sentenced to 12 years behind bars. Julie was ordered to serve a seven-year bid. Following their prison terms, the disgraced television personalities will be on supervised probation for three years.
Following their sentencing, the Chrisleys vowed to challenge the court's decision. "Todd and Julie are people of faith, and that faith gives them strength as they appeal their convictions," the couple's attorneys said in a statement.
Todd and Julie's conviction came after their former business associate, Mark Braddock, notified tax officials of the couple's elaborate scheme – Insider reports. The TV stars were eventually found guilty of using fraudulent documents to secure more than $30 million from several U.S. banks. However, the trouble for the Chrisleys hasn't ended there, as the couple's mansions are now in limbo.
Todd and Julie Chrisley may have to sell their mansions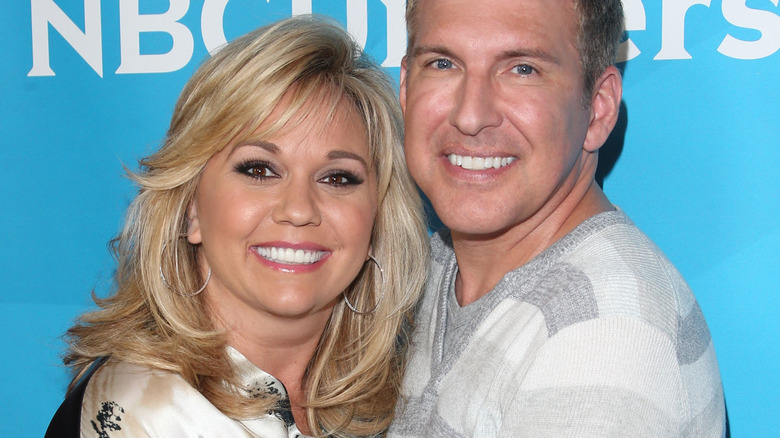 Mark Davis/Getty Images
According to Deadline, the entire slate of Chrisley-related TV shows are canceled — namely "Chrisley Knows Best," "Growing Up Chrisley," and "Love Limo." Per the outlet, USA Network will air a shortened 10th season of "Chrisley Knows Best," which was filmed before Todd and Julie's conviction.
Unfortunately, the couple's legal debacle didn't end there. The New York Post reports that the television personalities — who were ordered to pay $17.2 million in restitution — may have to sell their lavish mansions. "They're going to have to give up a lot of things, including their homes, sadly. They won't be able to afford it," a source close to the couple revealed. "But their main concern now is their children, especially their youngest boy." The Nashville homes, which were purchased in 2016 and 2019, are worth an estimated $9 million.
According to Realtor, the famous duo purchased their first home in 2016 for $1.6 million. The home served as the backdrop for the family's reality show but quickly became a tourist attraction. "Security has become a big issue," Todd previously told The Tennessean. In response to their growing popularity, the Chrisleys relocated to a 12,753-square-foot mansion in Brentwood — just 10 miles from their previous residence. Julie reportedly purchased the home for $3.3 million. The couple attempted to resell the home in 2019 but eventually took the property off the market.