How Mauricio Umansky Really Feels About Working With His Daughters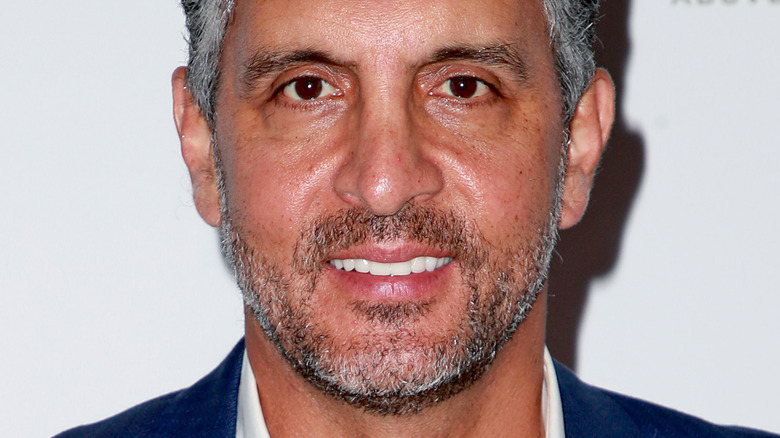 Joe Scarnici/Getty Images
Though "Housewives" favorite Kyle Richards didn't appear on "Buying Beverly Hills," her husband Mauricio Umansky got plenty of screen time on the Netflix reality show. After all, "Buying Beverly Hills" revolves around his highly successful real estate brokerage, The Agency, per Today. As the agents working there vary in level of experience, mistakes are made — resulting in plenty of workplace drama.
Besides showing off some of Los Angeles' most luxurious listings, the real-estate series focuses on the complications that emerge when family and work life mix. In "Buying Beverly Hills," agent Alexia Umansky, who is Mauricio's daughter, makes a splash into the spotlight. Farrah Brittany, Mauricio's stepdaughter, also leads the cast. While Farrah has lots of real estate experience under her belt, Alexia is still learning the ropes at The Agency. Alexia told People, "It's really scary putting your career out there for people to see, especially when you're trying so hard to make it and prove something."
Fans who've followed "The Real Housewives of Beverly Hills" know Mauricio and Kyle are incredibly loving and supportive of their daughters, but how does Mauricio feel about working with them on "Buying Beverly Hills?"
Mauricio Umansky loves working with his daughters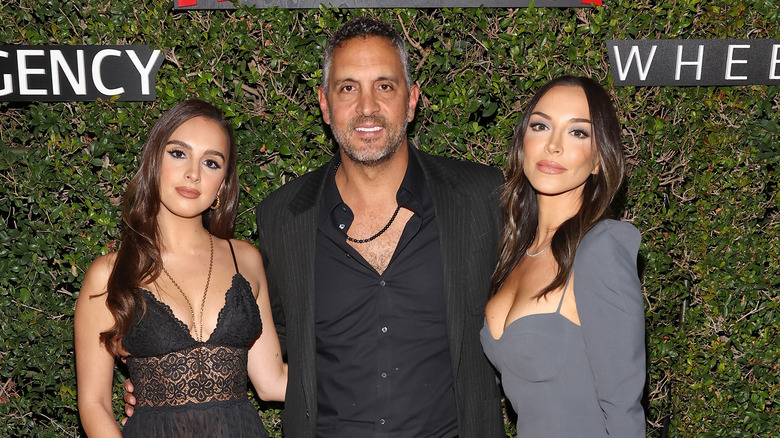 Tommaso Boddi/Getty Images
For Mauricio Umansky, one perk of filming "Buying Beverly Hills" stood above the rest. The CEO and founder of The Agency was elated to be working with his step-daughter Farrah Brittany and his daughter Alexia Umansky. He told Fox News, "For me, the experience to be able to film with my two daughters, Alexia and Farrah, in what we do every single day of our lives, which is work was extraordinarily fun."
However, challenges arise when family, work, and home life intersect — especially when it's captured on camera. According to People, Mauricio had to navigate balancing his roles as a boss and a dad. As Alexia lives at home, he's careful not to carry over stress from the office. While juggling work and home life with his family requires some effort, he wouldn't have it any other way. He told People, "Working with my family and my kids has been absolutely extraordinary ... They teach me something every single day and I love it. The fact that I get to do everything in my life with them both at work and at home, I wouldn't trade it for the world. It's a dream."
The feelings were mutual for Alexia Umansky and Farrah Brittany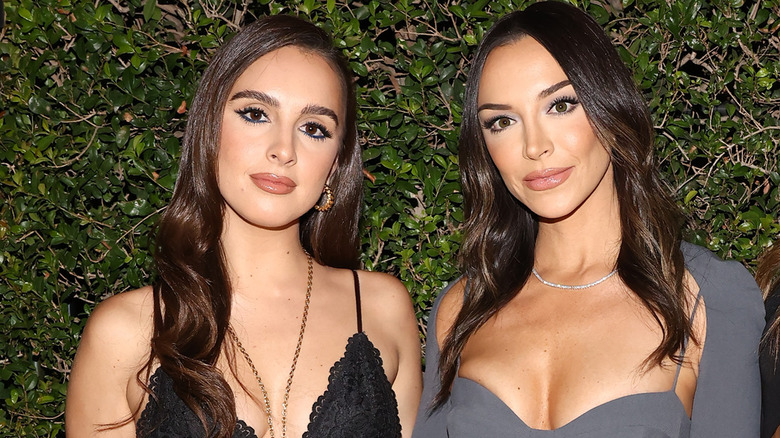 Tommaso Boddi/Getty Images
Alexia Umansky and Farrah Brittany also had their dreams fulfilled on "Buying Beverly Hills." As reported by Fox News, Farrah said participating in the reality TV show provided space to have "a lot of growth" and to have "a lot of fun." Alexia noted how taking part in the series positively affected the Umansky family dynamics. She revealed, "We definitely got a lot closer. We just we went through this experience together." The younger sibling further added, "It was fun. It was hard. It was emotional, and it really just made me a better person, agent and daughter."
In an interview with Manny The Movie Guy, Alexia and Mauricio Umansky candidly shared their thoughts about working on the show. Though the real-estate series turned out to be a family affair, Alexia didn't initially expect to be included in the cast. Alexia admitted that she was shocked when she learned she was going to be part of it.
Though having her work life magnified came with its share of pressures, Alexia expressed her overall gratitude for the experience. As she explained how the show spurred her personal and professional growth, Mauricio chimed in, "How amazing is she? Is she the most beautiful — I'm just like in awe right now." There's no doubt that Mauricio is a proud dad who couldn't be happier to work with his daughters.