Who Are Olivia Culpo's Parents, Susan And Peter Culpo?
Daniele Venturelli/Getty Images
Olivia Culpo has become famous for her stunning looks that led her to win the 2012 Miss Universe pageant (via People). But where did the model get her looks from? Well, of course, her parents, Susan Culpo and Peter Culpo.
Susan and Peter have continued to support their daughter in everything she does. Her parents were by her side during her win for Miss Universe, despite not knowing anything about pageants (via Daily News). After Olivia won the pageant, her parents knew her life would change and result in a move to either New York or Los Angeles. Her dad told The Boston Globe, "We'll support her whatever she wants to do." Unsurprisingly, Olivia has just as much love and support for her parents as they do for her
Olivia shared an Instagram post of her mom for mother's day with sweet words. She shared, "You are the cutest, sweetest, most loving mom I could ever ask for. You have the biggest heart and you're probably the most selfless person I've ever met." Olivia continued to share that one day she hopes to be, in any way, the mom she has been to her. Olivia has also been vocal about how much her dad has taught her, especially in business (via Forbes). Family is a big part of Olivia's life — so much so that she and her sisters, Aurora and Sophia, have nabbed their own reality show (via TLC). The show began airing in 2022 and has revealed more details about Olivia's parents.
Peter Culpo is a business owner and Susan is a musician
They say that getting into business with family can be difficult, but for the Culpo family, they are still smooth sailing. Olivia Culpo and her family are from Boston and have grown to love the food there — so much so, that Peter Culpo decided to become a restaurateur (via Providence Journal). The apple doesn't fall far from the tree because Olivia decided to get into the business with her dad.
Providence Journal reports that in 2017, the father-daughter duo and several investors opened a new restaurant in Rhode Island. For Olivia, however, it wasn't about the money but something much greater. She shared, "That's what this restaurant is for. I'm not in it for the money. It's about seeing family build a business from the ground up." Peter and Olivia didn't stop there because in 2022, they opened another restaurant in Rhode Island (via Providence Journal). Clearly, it is something the two enjoy doing and can bond over.
As for Olivia's mom, she tends to lean on the more private side. Classic FM reports that her mom, Susan Culpo, is a musician and plays the viola. Susan has even joined the Boston Symphony Group in a performance. It seems Olivia also picked up some of her mom's musical abilities, as she has played the cello for 13 years. Susan was sure to be happy about that and perhaps gave the influencer some tips.
Olivia Culpo's parents don't know what she does for work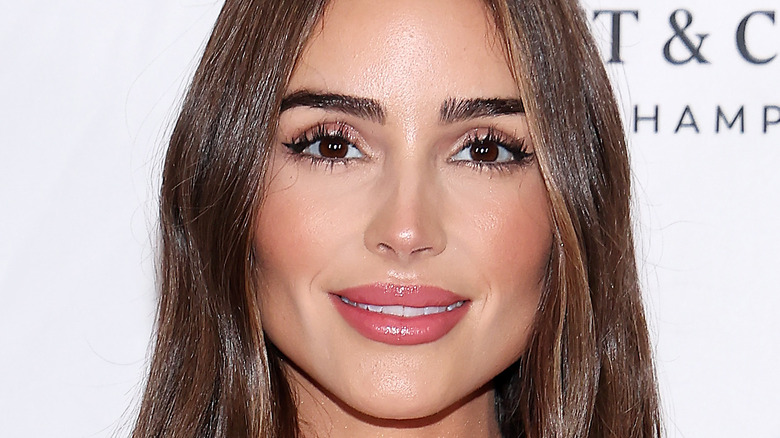 Paul Morigi/Getty Images
Like most parents, Susan Culpo and Peter Culpo are not sure about what their daughter does for work. While many know her from winning Miss Universe in 2012, Olivia Culpo has since become an influencer (via People). Becoming an influencer has only recently taken off since the rise of social media, and because of this, older generations aren't familiar with the concept.
In a clip for their reality show, "The Culpo Sisters," producers asked Susan and Peter what their children's careers are. Susan hilariously responded, "Please tell us, we don't know. I know that Olivia sends me often very many photographs of herself and says, 'Pick your fav.'" Olivia sending photos to her mom shows that she is trying to get content for her page, but her mom doesn't know that. That's when their father chimed in about what his daughters do.
He shared, "They get like 10 or 20 packages a day. They act like it's a job. They have to open them up and pull out this cool stuff." The PR packages are for collaborations with the Culpo sisters in hopes they post about the product to their followers. Still, her parents aren't familiar with this profession, so Susan questioned producers again, "So what the h– do they do, okay? 'Cause I don't know." Hopefully, with the release of their show, the parents will become more familiar with their daughters' careers.