What Really Happened Between Savannah Chrisley And Colton Underwood?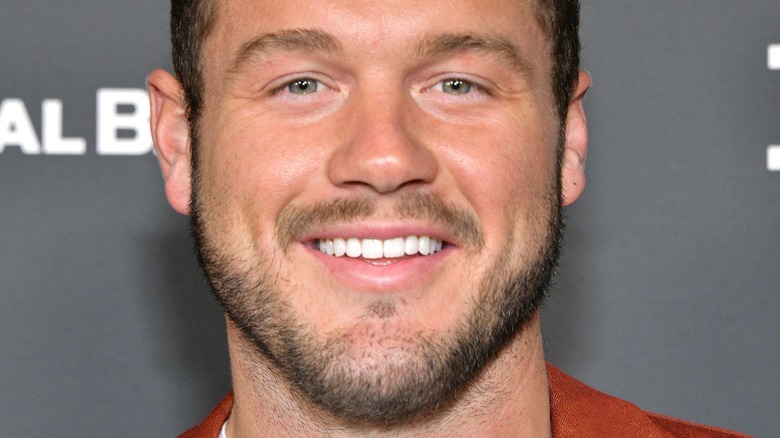 Araya Doheny/Getty Images
Former NFL player Colton Underwood became a household name thanks to several stints with "The Bachelor" franchise. In 2018 Underwood placed fourth on Becca Kufrin's season of "The Bachelorette," per Us Weekly. Like other Bachelor Nation alums, he parlayed his notoriety into a spot on "Bachelor in Paradise," where he briefly dated Tia Booth. After the short-lived summer romance, viewers were hopeful that Underwood might find true love as the titular Bachelor of Season 23. Indeed, his chosen winner — Cassie Randolph — appeared to be The One.
Sadly, Underwood and Randolph underwent a contentious split that included stalking claims and restraining orders. In 2020, the one-time Bachelor told Us Weekly that he and his ex had ultimately reached a "private agreement," whereupon Randolph had dropped all charges. "I do not believe Cassie did anything wrong in filing for the restraining orders and also believe she acted in good faith," Underwood said. However, any controversy over the pair's relationship dimmed in comparison to the bombshell that Underwood dropped in 2021. "I've [run] from myself for a long time. I've hated myself for a long time. And I'm gay," the reality star admitted on "Good Morning America."
Now that he's living his own truth, Underwood seems happier than ever. As of 2022, the author announced his engagement to political strategist Jordan C. Brown and the pair's happy news is prompting a look back at Underwood's previous relationships — including a brief fling with another controversial reality star.
Colton Underwood had a good time with Savannah Chrisley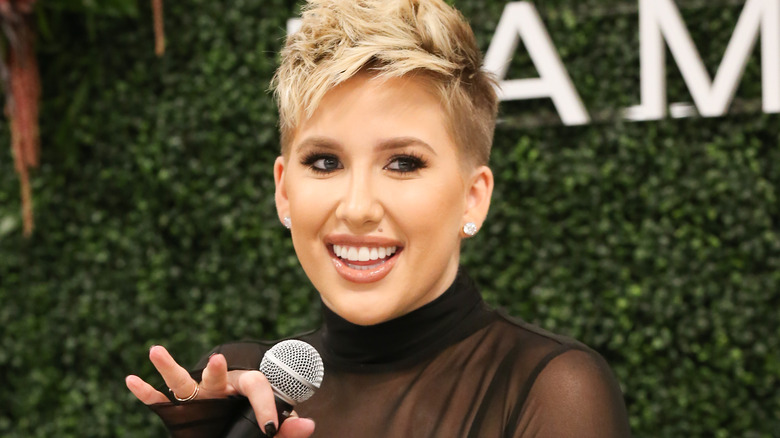 Terry Wyatt/Getty Images
Before "The Bachelor" and Cassie Randolph, there was Olympic gymnast Aly Raisman. According to Just Jared, Colton Underwood dated Raisman from 2016-2017, until Raisman dumped him over FaceTime and left him floundering. "After Aly, a couple of weeks went by, and I was sort of in a funk and I didn't know if I was [going to] put myself back out there again," Underwood said on Reality Steve's podcast in 2020 (via Life & Style). It was during this time that he connected with Savannah Chrisley, known for appearing on reality shows "Chrisley Knows Best" and "Growing Up Chrisley." After striking up a conversation on social media Underwood decided to secretly attend the Academy of Country Music Awards with Savannah. His stipulation? No paps.
"I was very clear, I'm down to meet. I'm down to have a good time. ...I just got out of a serious relationship. I don't wanna walk the red carpet. I don't wanna be photographed together," Underwood continued. To keep things low-key, the "Bachelor" alum arrived at the event separately from Savannah. "I rode in a suburban with Todd Chrisley to the red carpet just to go in through the back door," Underwood said (via The U.S. Sun).
To date, Todd and his wife Julie stand convicted on charges of fraud and tax eviction, but Underwood had a wholly positive opinion of Savannah's dad when they met. "That is an amazing family and good people," the one-time footballer gushed.
Savannah Chrisley hasn't spoken publicly about Colton Underwood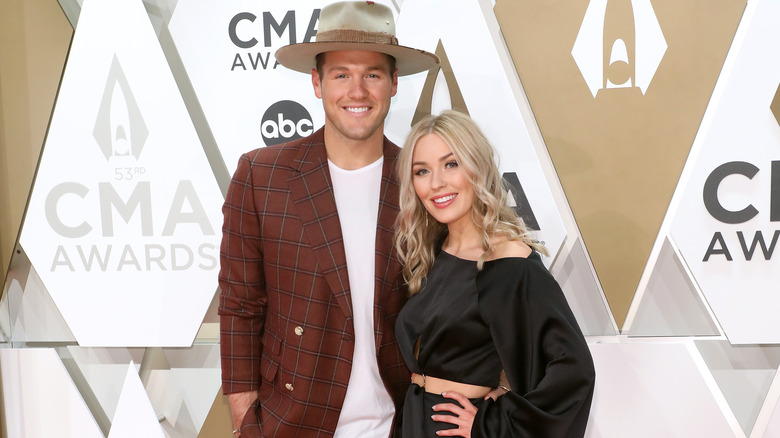 Taylor Hill/Getty Images
It's unclear whether Colton Underwood and Savannah Chrisley's relationship ever encompassed more than one date at the ACMs — but according to Underwood at least, it was never serious. As Underwood told Reality Steve, he chose to disclose the details of their fling in 2019 (years after the actual date), only because "Savannah and I are friends" (via Life & Style). Chrisley does not appear to have spoken publicly about her time with Underwood, not even when he came out as a gay man. This further points to the fact that their relationship was low-key.
In the wake of Underwood's coming out, fans flocked to social media to check on Underwood's ex, Cassie Randolph. The "Bachelor" winner was blindsided by the news, as Underwood never gave her a heads up. "I found out the same way that everyone else did ...I found out through Snapchat on 'Good Morning America.' It was horrible. It was just a shocking kind of thing," Randolph said on fellow "Bachelor" alum Kaitlyn Bristowe's "Off The Vine" podcast (via People). Separately, she thanked fans for their messages of support and made it clear that she was moving on, per Us Weekly.
Another one of Underwood's exes, Tia Booth, positively addressed his coming out. "Love who you wanna love," she wrote in a since-deleted Instagram Story (via Page Six). People reported that Chrisley was also on-hand to support Underwood when he announced his engagement. Looks like there's nothing but respect between these two exes.