What Really Happened Between Matthew Perry And Yasmine Bleeth?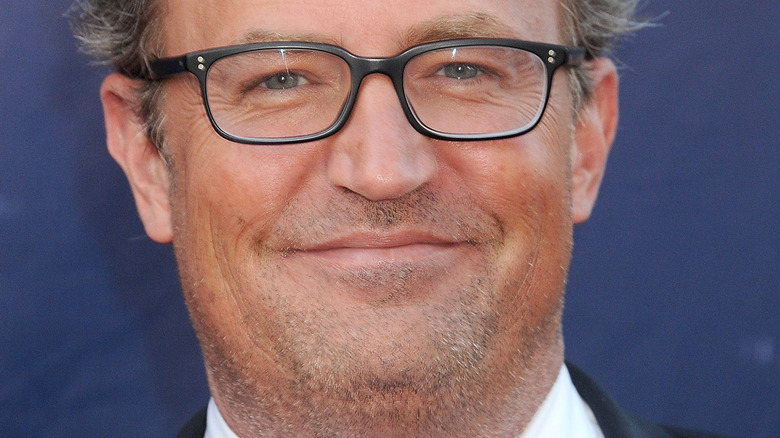 Gregg Deguire/Getty Images
For anyone who has watched "Friends" reruns over and over again (as one would do), they'll know that Chandler Bing (Matthew Perry) and Joey Tribbiani (Matt LeBlanc) were huge fans of the nineties television series "Baywatch." There's even one episode in which Joey introduced his new roommate to the series, which happens to be about lifeguards who patrol the beaches of Los Angeles in red bathing suits. In another episode, both Joey and Chandler continued to bond over their love for "Baywatch" even though Joey was living in a different apartment at the time. It's almost the same as Millennials these days obsessing and watching "Friends" while reciting some of their favorite lines over and over again, according to ET Online. There are few people out there who don't know the chorus of "Smelly Cat," right?
And while Chandler and Joey certainly had their reasons for watching the original "Baywatch," little do some fans know that actor Matthew Perry actually had a real-life connection to one of the show's stars, Yasmine Bleeth. And yes, there's a very good chance that Chandler would have been very jealous over this, too.
Matthew Perry and Yasmine Bleeth dates on the down low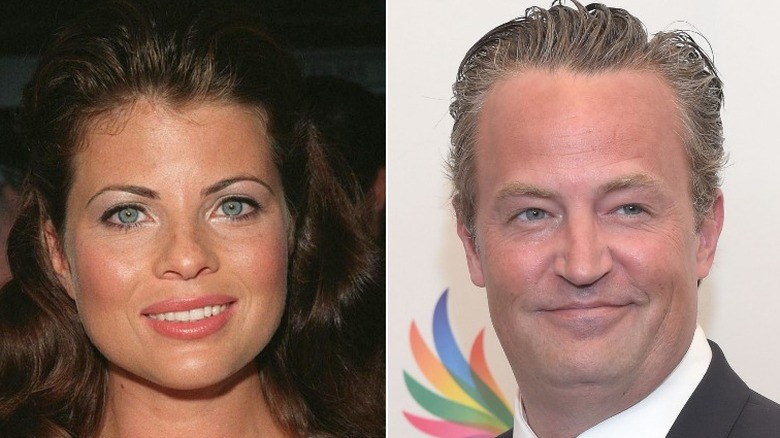 Featureflash Photo Agency/Shutterstock & Jason Kempin/Getty
Matthew Perry was in his prime days back in the mid-nineties thanks to his "Friends" fame. There wasn't a tabloid magazine or celebrity entertainment show that didn't talk about Perry and his five co-stars and all the things they did both on and off-screen. But unlike Jennifer Aniston, Courteney Cox, or even David Schwimmer, Perry was one "Friends" star who managed to keep some aspects of his personal life private. That might be one of the reasons why so many people are surprised to learn that Perry had actually dated "Baywatch" star Yasmine Bleeth, according to the International Business Times. The two managed to keep their relationship so quiet that there are virtually no photos of them together, nor have they ever spoken about the time they shared. 
Page Six says that their romance happened sometime in 1996 and while no one knows the circumstances surrounding their break up, it probably wasn't too bad because Perry continued to make references to his ex-girlfriend on the hit sitcom. In one particular episode ("The One With A Chick And A Duck"), Chandler even tells his newly adopted chick all about Bleeth and how she was a "different kind of chick," so to speak.
And while Bleeth never did help Chandler live out his fantasy by appearing on "Friends," this happened on the show instead.
Matthew Perry and Yasmine Bleeth are both living very quiet lives in Hollywood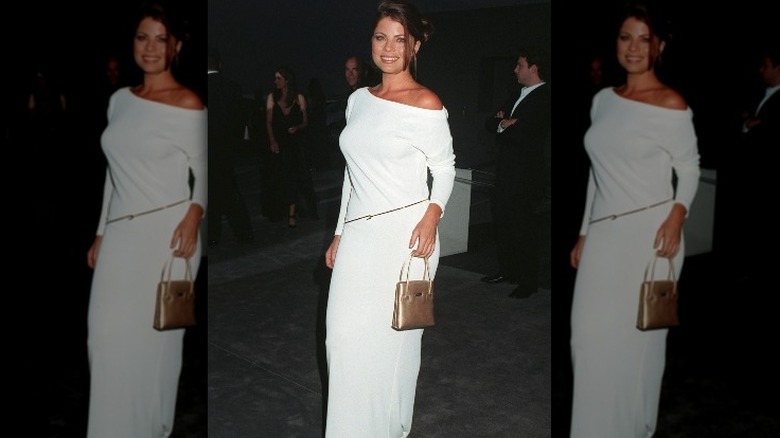 Featureflash Photo Agency/Shutterstock
While this would have been the crossover episode of everyone's dreams, Yasmine Bleeth never got to actually appear on "Friends" even though she was the subject of Chandler Bing's imagination for many years. However, during an episode titled "The One With Rachel's Inadvertent Kiss," Chandler gave both Monica Gellar (Courtney Cox) and Rachel Greene (Jennifer Aniston) cutout boards of Bleeth and her co-star Pamela Anderson. The two women used them as a decoy to make it look like they were paying attention to Ross Gellar (David Schwimmer) and all of his silly impressions.
These days, it doesn't look like Matthew Perry is keeping up with Yasmine Bleeth anymore. The "Baywatch" alum has been keeping a relatively low profile and was last seen out and about in Los Angeles back in February 2020, per the Daily Mail. Perry, meanwhile, has been setting the record straight about his life in his new memoir, "Friends, Lovers, and the Big Terrible Thing," according to Page Six. Fans can only wonder how different the "Friends" landscape would have looked if the dynamic six took a trip to Los Angeles and happened to run into some very famous faces in red bathing suits. "The One With The Jellyfish" would surely have looked different.