Inside Tiffany Trump And Lindsay Lohan's Friendship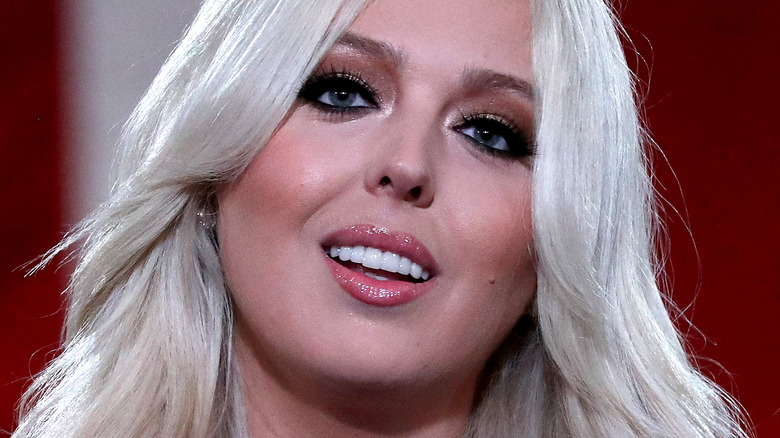 Chip Somodevilla/Getty Images
Tiffany Trump + Lindsay Lohan = BFF? 
For most of her young adult life, Donald Trump's fourth child, Tiffany Trump, rolled with "the Snap Pack" — a group of early twenty-somethings who strategically and meticulously documented their late nights out in New York City on their ultra-wealthy parents' dime. Per the New York Times, members of the elite group included fashion designer Andrew Warren, Kyra Kennedy of the Kennedy family, and famous french painter Henri Matisse's great-great-granddaughter Gaia Matisse. "We have fun with it," Warren told DuJour about the clique's penchant for recording every move of their extravagant lifestyles on their Instagram accounts. "If people have something negative to say, we're not asking them to follow in the first place," he quipped.
But in 2018, Tiffany was spotted palling around with a new friend... actress and singer-turned-nightclub owner Lindsay Lohan. But just how close were the duo? The answer just might surprise you!
Tiffany Trump partied with Lindsay Lohan in Mykonos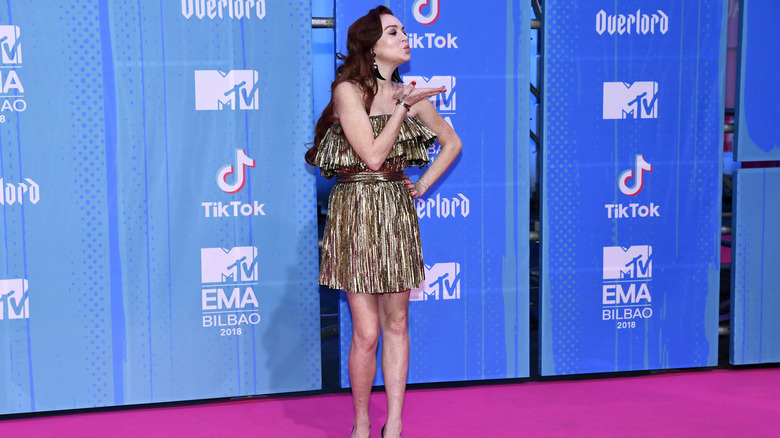 Carlos Alvarez/Getty Images
Tiffany Trump and Lindsay Lohan ignited a media frenzy in June 2018 when it was revealed that the unlikely duo was planning a trip to Mykonos. "Planning Mykonos," Trump's longtime BFF Andrew Warren scrawled on his Instagram Stories along with a screenshot of himself, Tiffany, and his mother, Marcy Warren, FaceTiming with Lohan, per The Cut. As one can imagine, the media had a field day at the notion that a sitting president's daughter would be frolicking around Greece with Lohan. But did the trip come to fruition? Yes, yes, it did... but not without a hitch.
As reported by Page Six, Tiffany did indeed fly to Mykonos along with Warren the following month, in July. While the trio was spotted attending a benefit aimed at helping victims of the Greek wildfires, they also made time for some fun in the sun. But it was one photo, in particular, that may have resulted in some tension. In a since-deleted photo posted by Warren, Tiffany, Lohan, Warren, and a couple of others are seen posing on a yacht. But no faster than Warren had hit "share," Lohan took to the comments section and seemingly chastised Warren for uploading the photo to social media. "Did @lawyer_com and @realdonaldtrump approve of this? Why would you post this?" Lohan asked, referencing Tiffany's dear old dad, Donald Trump, and the online lawyer database company Lohan had recently been tapped as the spokesperson for. Awkward...
Tiffany Trump met her now-husband at Lindsay Lohan's beach club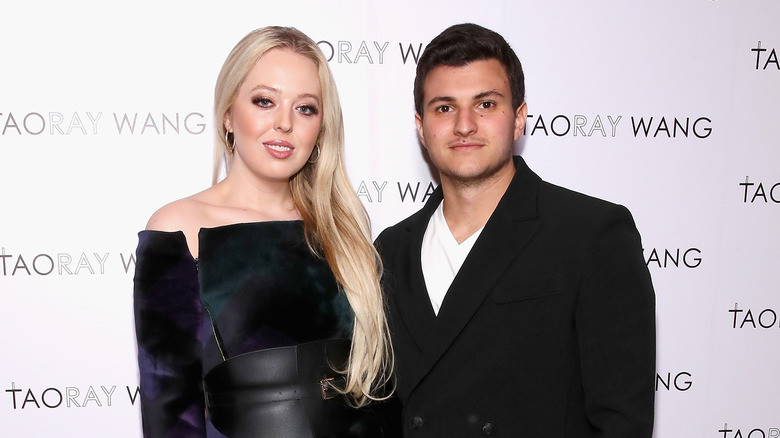 Astrid Stawiarz/Getty Images
First comes Mykonos, then comes marriage, then comes... 
All awkward social media faux pas aside, however, some credit Tiffany Trump's old gal pal Lindsay Lohan for being the catalyst behind Tiffany meeting her now-husband, billionaire business heir Michael Boulos. As reported by Vanity Fair, the lucky-in-love couple first met in 2018 while at Lohan's beach club in Mykonos. (Wonder if he knows what really went down regarding that deleted photo?!) Still, Lohan is adamant that she isn't directly responsible for the couple's love story. "I wasn't there when they met," Lohan told People in January 2019. "I know him ... and I know her ... but I don't know what happened," she maintained. 
It should also be noted that among the reported 500 wedding guests at the lavish Trump-Boulos nuptials (per The Cut), Lohan was not in attendance. Perhaps her invitation got lost in the mail? Hey, at least they'll always have Greece...