What Happened To Ramona Singer's Ramona Pinot Grigio?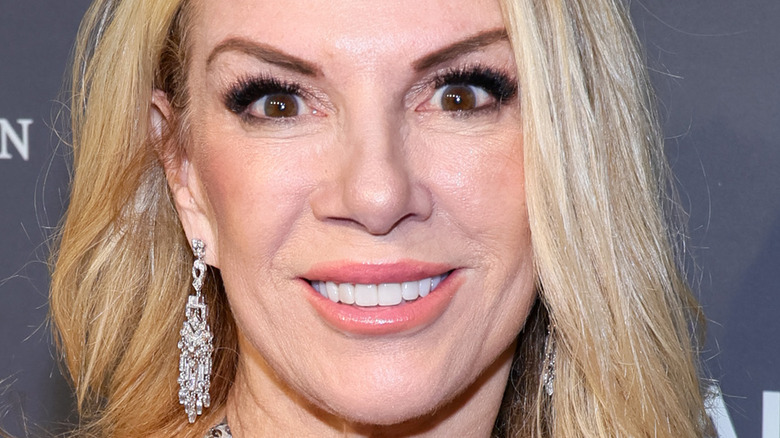 Theo Wargo/Getty Images
Ramona Singer's relationship with pinot grigio is a longtime love affair. In past seasons of "The Real Housewives of New York City," fan-favorite Housewife Singer famously requests white wine upon entering a party. As former housewife Alex McCord once stated, "Ramona is to pinot grigio as salt is to the ocean." However, Singer's frequent drinking caused friction between her and some of the housewives, such as Jill Zarin. In a 2012 appearance on "Anderson," Singer explained, "Jill decided I had a drinking problem last year 'cause she was very jealous I came out with Ramona pinot grigio." She then defended herself, adding, "I've been drinking no more or less than the first season."
For years, fans have been intrigued by Singer's obsession with pinot grigio. In 2020, one user tweeted, "I won't settle until someone loves me as much as Ramona Singer loves Pinot Grigio." In fact, Singer loved pinot grigio so much that she ended up starting her own line called "Ramona," which was finalized in 2011, per Bravo. Priced at $13.99 a bottle, the pinot grigio was quite affordable. Singer put in a lot of effort to maximize results, revealing, "I chose the notes, and we figured out that the best grape for the type of wine flavor I like comes from the Venice Valley (Veneto). The flavor all comes from the soil." At the time, Ramona pinot grigio received a lot of attention from fans and critics alike. But what ended up happening to the brand?
Ramona Singer's Ramona Pinot Grigio is still around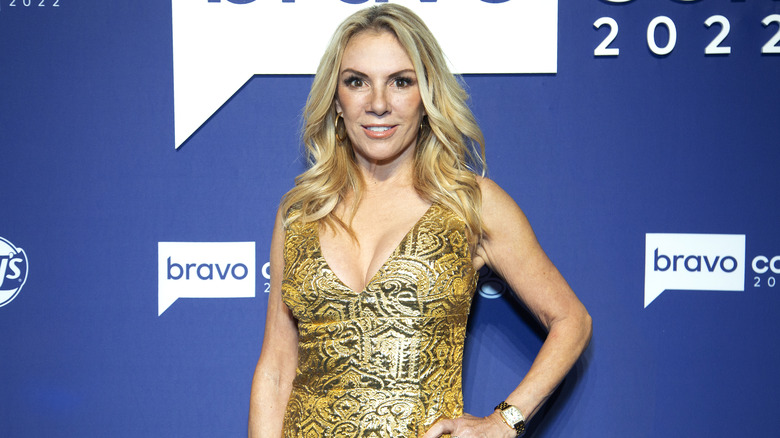 Santiago Felipe/Getty Images
The hype may have died down with Ramona Singer's pinot grigio brand, but the wine remains in stock. As shown on Drizly, fans can still get a taste of Singer's famous pinot grigio called "Ramona." However, it's unavailable on certain sites, such as Wine.com. Made in Venuto, Italy, "Ramona" pinot grigio is characterized as crisp, dry, and medium-bodied with apple and citrus notes, per Drizly. According to Singer, "it's light with no bite." Singer is clearly proud of her beverage. According to Bravo, she said, "When I developed Ramona pinot, it was important to me that this was a smooth wine that could be enjoyed on its own, and we really accomplished that."
So, what actually inspired Singer to take on this business venture? Evidently, creating Ramona pinot grigio was a passion project for Singer. At her 2011 wine signing, she talked to "In The Mixx" about her company. She revealed that her love for entrepreneurship was an underlying motivation for starting the brand. In addition, fans on social media would ask Singer for her pinot grigio recommendation, but she wasn't crazy about anything out there. Her then-husband, Mario Singer, encouraged her to "do it." Voila!
Why pinot grigio is Ramona Singer's favorite wine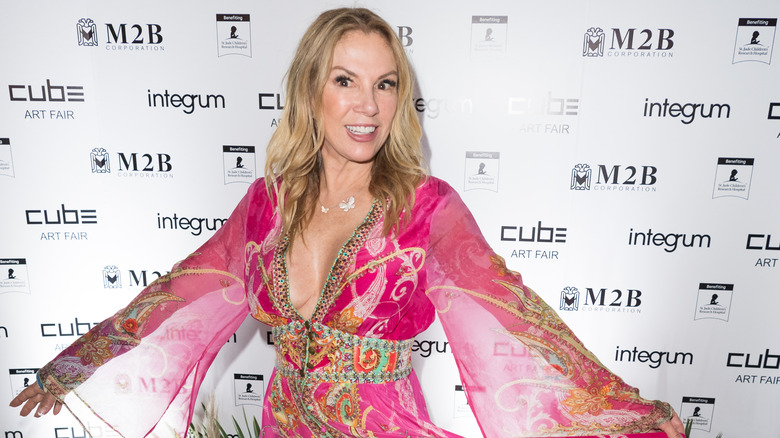 Jason Koerner/Getty Images
While she prefers her own brand, Ramona Singer has been an advocate for pinot grigio in general. In 2016, she and Amy Schumer appeared on "Watch What Happens Live with Andy Cohen" to debate the merits of chardonnay and pinot grigio. Schumer defended chardonnay, while Singer argued for pinot grigio. Singer summarized the benefits of pinot grigio, saying, "Pinot grigio: Light, crisp, refreshing, notes of apple and pear. Chardonnay: color looks like piss. Who would want to drink that?"
With that said, Singer doesn't settle for just any brand of pinot grigio. At Us Weekly's studio, Singer put her knowledge of her favorite wine to the test. Given a range of prices, she tasted various glasses of pinot grigio and guessed which price matched each wine. While she didn't enjoy all the wines, she still expressed her love for pinot grigio. She explained, "It's like drinking water, but you get a buzz. You can't go wrong with a decent pinot."