Inside Chicago Med Star Steven Weber's Personal Life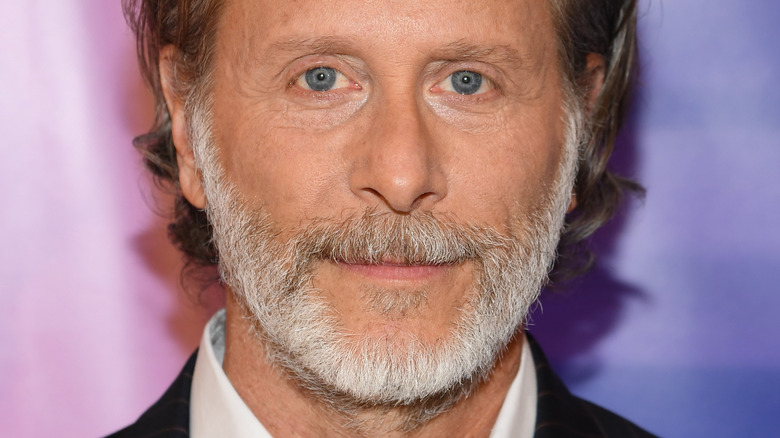 Dimitrios Kambouris/Getty Images
Steven Weber's character on "Chicago Med" is something of a man of mystery to many of his colleagues — and given his penchant for keeping his personal life private, that's not much of a stretch for the actor. 
As noted by TV Line, Weber first joined the "One Chicago" universe during "Chicago Med's" Season 6. Though Weber's Dr. Archer initially only featured in the occasional scene, he became a series regular the following season — and in March 2022, Deadline revealed that his contract had been renewed once again for Season 8. The increase in screen time has certainly done a lot to soften his initially brusque character — something Weber, himself, acknowledged in an interview with NBC Insider. Pointing out that the show would shed more light on his relationship with a son previously kept secret from his colleagues, Weber hinted that fans should expect to glean a better understanding of Dr. Archer. "There are reasons for his personality, for as tough as he can be," he explained. 
With the show set to put more focus on Dr. Archer's personal life as of this writing, we can't help but wonder about the man playing him. Sure, many may know that Weber starred in "Wings" before joining the cast of "Chicago Med," but what do we know about his personal life?
He's been married twice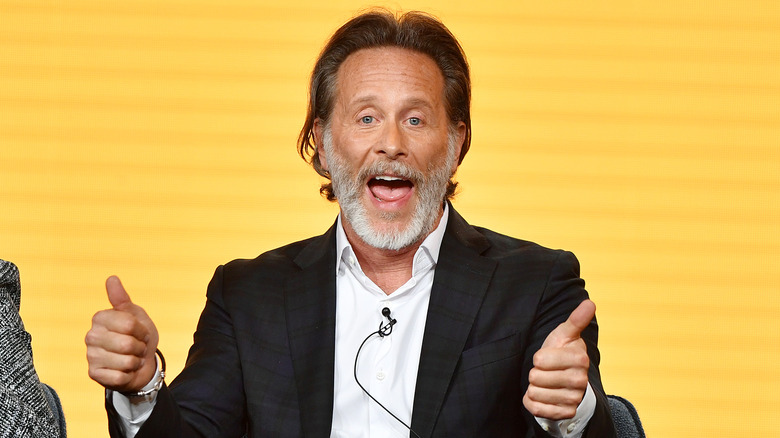 Amy Sussman/Getty Images
These days, Steven Weber may be most recognizable for his roles in "Chicago Med" and "Wings," but once upon a time, in his early days as an actor, he was a soap opera star. Per his IMDb biography, Weber featured in "As the World Turns" in 1985 — and soon began dating one of his co-stars, Finn Carter. According to People, the actors wed the same year — and would stay together for nearly a decade, before parting ways in 1992. 
Aside from the fact that they were married, not much else is known about Weber's first marriage — or their divorce, for that matter. However, details of his relationship with his second wife, Juliette Hohnen, are a little more public. Well, emphasis on little. Though the two wed in 1995, and posed together at the odd event, they also kept a pretty low profile. In fact, the only time they really made headlines was in 2013 — in the wake of their divorce. At the time, it was reported that the former couple had already been separated since the year prior, and that it was Hohnen who filed. As reported by the outlet, the reason given was, "Irreconcilable differences." 
Despite their differences, however, it seems this split was far from some of the uglier divorces in showbiz. Per People, Hohnen requested joint custody of their two children — and that was the last we really heard of their split. 
... but he's still super close with his second wife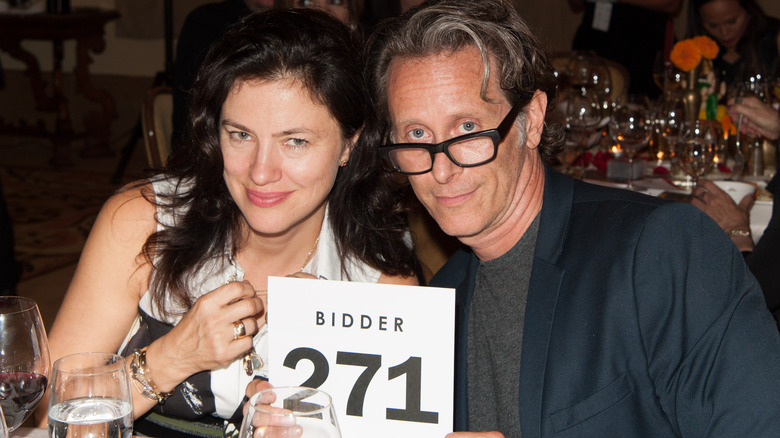 Lilly Lawrence/Getty Images
"Chicago Med" star Steven Weber and his ex-wife Juliette Hohnen may have had "Irreconcilable differences" (via TMZ) as a couple, but it seems that when it comes to friendship, these two have a pretty unbreakable bond. Exhibit A: the former couple's respective Instagrams.  
For starters, it's pretty clear that Hohnen is happy with their co-parenting setup. A number of posts are dedicated to their milestones as parents — including a sweet picture of the two while out celebrating their eldest son, Jack Weber's birthday, in January. "We have a 21 year old. Congrats," she captioned the pic — before tagging his personal account. A few months later, she shared another snap with her ex-husband from a vacation they took with their sons, including the tag — you guessed it — "#modernfamily." As for Weber, he's also not shy to share the love he has for his family, ex-wife included. Back in June, he shared a picture of this year's father's day festivities to his public Instagram account. And, while the picture itself only featured himself and their sons Jack and Alfie, he made sure to give his former spouse a shout out, calling her, "The queen." Oh, and there was a heart emoji. Aw. 
Steven Weber may keep his personal life private for the most part, but when we do catch glimpses, we can't help but smile.