Camila Mendes Gets Candid About Managing Her Anxiety Ahead Of The Riverdale Series Finale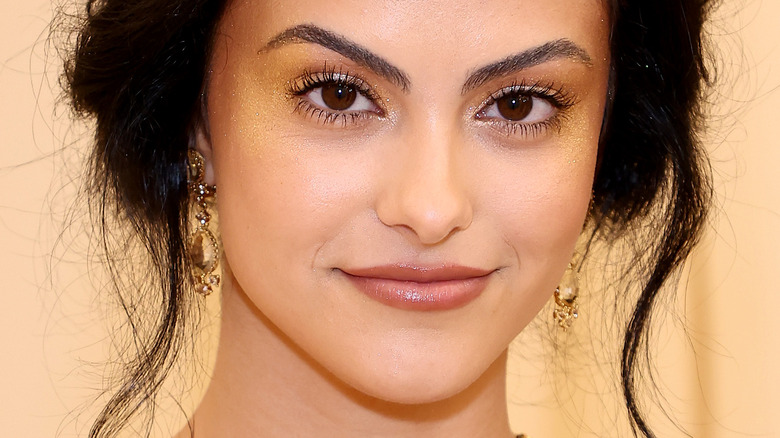 Arturo Holmes/mg22/Getty Images
Camila Mendes first got her big break as Veronica Lodge on "Riverdale." The CW show, a gritty, modern take on Archie Comics, first premiered in 2017 and has since aired six seasons. Its seventh and final season will premiere in 2023, although it's yet to get a concrete release date, per The Hollywood Reporter. Over the years, Mendes, along with her "Riverdale" cast members, have dealt with a slew of mysterious, supernatural encounters and absolutely outlandish plotlines, including serial killer genes, maple-coated aliens, and organ-harvesting cults (via BuzzFeed).
Despite the sometimes questionable storylines, fans of the long-running series aren't pleased that it's ending. "It's actually kinda sad to think about Riverdale ending. Like the show is wild and insane but having been such a huge fan since the pilot, the knowledge that there will be a day when there will be no new episodes to look forward to...yeah that's kinda heartbreaking!" tweeted one fan. "Even though I knew it was coming, I'm still really sad 'Riverdale' is ending," another fan shared. 
However, fans aren't the only ones who have had to come to terms with leaving the beloved show behind. Mendes is also having a hard time processing the end of "Riverdale." 
Camila Mendes has 'anxiety' about her acting future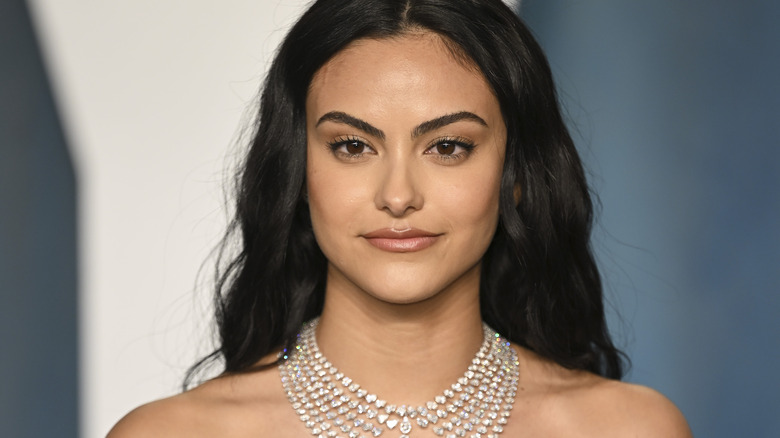 Karwai Tang/Getty Images
Like any actor hoping to have a long-lasting career, Camila Mendes has garnered a significant net worth and parlayed her "Riverdale" fame into other acting gigs. As Porter points out, Mendes just wrapped up two new projects and boasts an impressive 27 million followers on Instagram, where she regularly engages with her fans. However, Mendes' penchant for working and staying visible doesn't stem from a desire to never rest. It's the unknown of her future in acting after the hit show ends. "I don't keep myself busy because I don't like being idle; I keep myself busy because I have anxiety about my career," Mendes shared during her cover story. "I've always been in that frame of mind," she continued, adding, "I understand that this industry is so fickle. Fame is fleeting. You can be successful, but you're only as good as your last thing."
This isn't the first time that Mendes has spoken about her mental health. While speaking with New Beauty in March 2021, Mendes spoke out about her history of anxiety. "Yeah, I've been having more anxiety this year than I ever have had in the past," she said. To help combat her anxiety, the actor started meditating. "I'll try to take 10 minutes in my trailer to just do some breathing exercises and recenter my focus," she revealed.