Jack Wagner's First Meeting With His Long-Lost Daughter Was Very Unusual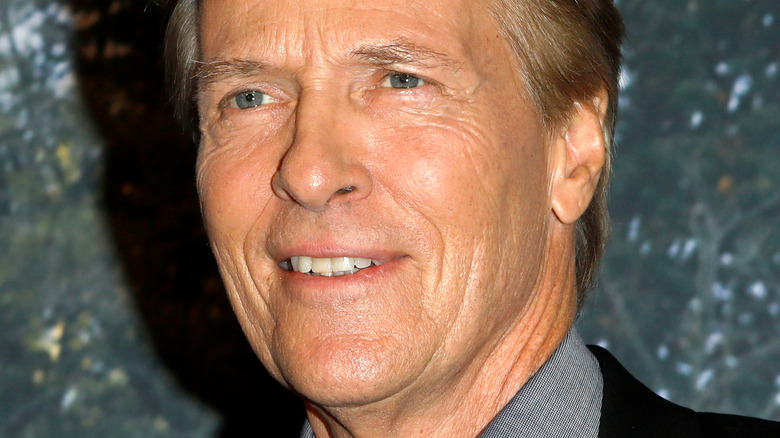 Kathy Hutchins/Shutterstock
Jack Wagner recently experienced the tragic loss of one of his children. On June 6, the "General Hospital" actor's son, Harrison Wagner, died at 27. According to Page Six, Harrison battled drug addiction for years, before being found unconscious in a Los Angeles-area parking lot. To honor his son's legacy, Jack — along with his ex-wife, Kristina Wagner — created The Harrison Wagner Scholarship Fund. The partnership, founded in conjunction with New House Life Recovery Community Services, will provide funding to young men struggling with addiction issues.
Jack and Kristina welcomed Harrison in 1994, just one year after the couple tied the knot. Harrison was the youngest of the couple's children, as their eldest son, Peter, was born in 1990. Unfortunately, Jack and Kristina's marriage did not last, and the couple split after nearly two decades together. And while fans of Jack may be familiar with the actor's soap opera stints and real-life romance with his co-star turned-lover Kristina, some may be surprised to learn that Jack also has a long-lost daughter.
Jack Wagner met his daughter at one of his concerts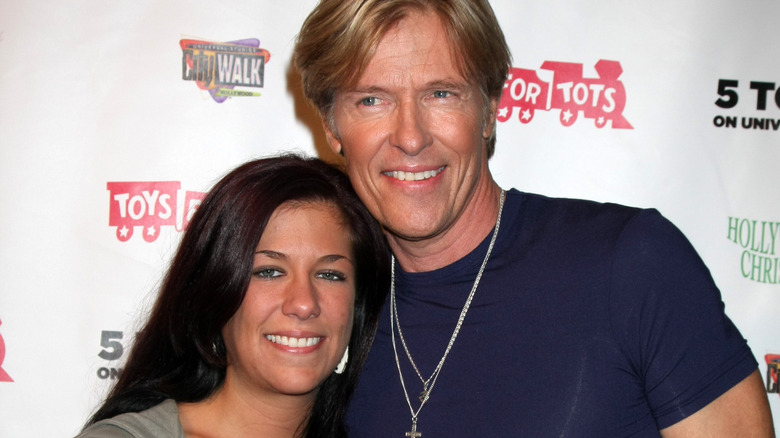 Joe Seer/Shutterstock
Prior to Harrison Wagner's death, Jack Wagner regularly shared photos of his children, along with his ex-wife, Kristina Wagner, on social media. From birthday shoutouts to holiday selfies, Jack has made it a point to share glimpses of his personal life with his 100,000 Instagram followers. However, the "General Hospital" star also has a long-lost daughter, whom he didn't meet for 23 years.
In 2014, Jack appeared on "Oprah: Where Are They Now," and revealed that he had connected with his daughter, Kerry, after two decades apart. Jack, who is also a musician, was gearing up for a 2011 concert in Florida when he was approached by an unknown woman. "There's a knock on the door five minutes before I am to go on stage, and in rushes this hysterical young girl," Jack recounted. The woman then lovingly embraced Jack, before revealing her identity. "She says, 'I'm your daughter,'" Jack recalled.
And while the moment was shocking for the "When Call the Heart" actor, he admits the "unusual" meeting opened up the door for him to build a relationship with Kerry. He went on to admit that Kerry's mother had previously told him about her birth, but he was unable to secure guardianship at that time before Kerry was placed up for adoption.
Jack Wagner and his daughter are still close
Despite a rocky start to their relationship, Jack Wagner appears to have made an effort to learn more about his daughter, Kerry. "Realllly good to have my daughter Kerry with me this weekend," Jack wrote in a 2019 Instagram post, alongside a photo of the pair.
It also seems as if Kerry was able to build a solid relationship with Jack's younger children, Harrison and Peter Wagner. During a 2012 appearance on "Anderson Cooper Live," Jack revealed that Kerry spent Thanksgiving with his family after they met and that she had seamlessly meshed with the other Wagner children. "[Kerry] brought this incredible female energy into this all-boy/man house. And you know what, they really hit it off, they are in constant contact," Jack exclaimed. Kerry — who was sitting next to her father during the interview — went on to gush over her relationship with her brothers and revealed that she had always wanted additional siblings.