The Staggering Number Of Movies Mary-Kate And Ashley Olsen Have Starred In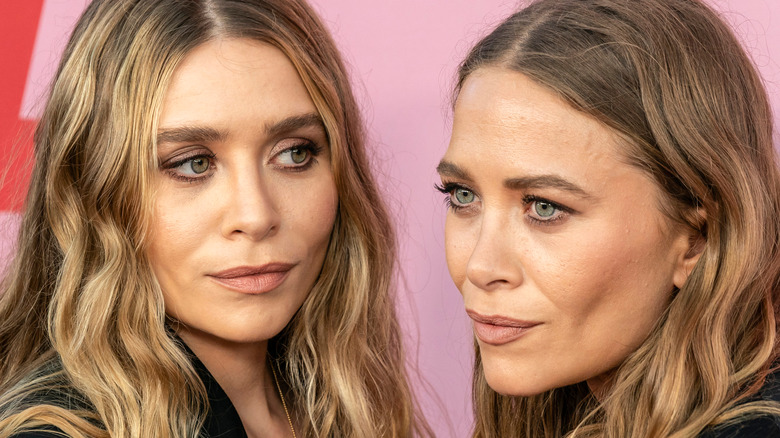 Ovidiu Hrubaru/Shutterstock
Before they ventured into the world of fashion, Mary-Kate and Ashley Olsen dominated Hollywood. Arguably the most famous twins in pop culture to date, the duo starred in more than a handful of shows and movies in their youth, starting in the sitcom "Full House," before they even knew how to read.
Having made a name for themselves as such a young age, their little sister, Elizabeth Olsen, thinks that the twins are "some of the most amazing people to look at." In an interview with the Independent, she said, "[I admire what] they've created for themselves and how they conduct themselves. I'm really in awe of what they've built, and I do think that came from them having such a healthy perspective." Despite being big names right off the bat, the Olsen twins will be the first ones to tell you that their experience in the spotlight wasn't as positive as people might imagine it to be. "I wouldn't wish my upbringing on anybody," Mary-Kate once told Marie Claire in 2010. "I look at old pictures of me, and I don't feel connected to them at all," and even went as far as describing her and Ashley as "little monkey performers." 
This comparison might be surprising to some, but if you think about it, it may be warranted, especially when you consider the fact that they filmed dozens of projects in relatively little time.
Mary-Kate and Ashley Olsen starred in 36 movies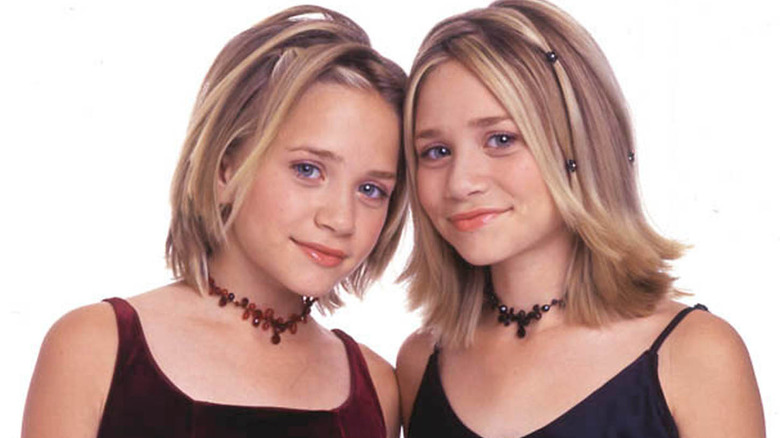 Getty Images/Getty Images
Between 1992 to 2004, Mary-Kate and Ashley Olsen starred in 36 films, per Vulture.
That might not sound like much, but it's actually a staggering number given how the twins also worked on a number of TV projects simultaneously, including "So Little Time" and "Two of A Kind." Throughout their acting careers, which lasted nearly two decades, they starred in multiple films that earned millions in the box office, as well as direct-to-TV movies that were rented by basically every teen in America. Think classics like "New York Minute," "Passport to Paris," and "Our Lips Are Sealed."
Unlike most child actors who fade into obscurity after a couple of projects, the Olsen twins did just the opposite. Their lawyer and manager Robert Thorne told the Los Angeles Times in 2000 that the two "have earned more than Macaulay Culkin and Shirley Temple combined and they have saved more." Perhaps their financial savviness right from the start was what helped them build a successful fashion empire well into adulthood.
Inside Mary-Kate and Ashley Olsen's decision to quit acting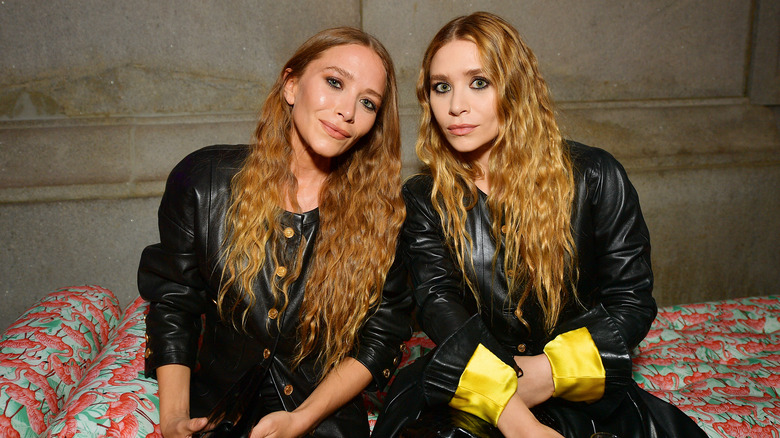 Matt Winkelmeyer/mg19/Getty Images
Mary-Kate and Ashley Olsen are still public figures to this day thanks to their multiple fashion lifestyle brands, including The Row and Elizabeth and James. They're now bonafide businesswomen who have built successful ventures from the ground up, which is a far cry from their Hollywood past.
"There's a lot of compromise in the entertainment industry," Ashley told Allure of their experience. Mary-Kate said that they had little control of their careers, or "end product," which she admitted was something she grappled with. She also told Women's Wear Daily that from the get-go, they felt more like entrepreneurs than entertainers. "With what we were doing in business when we were younger, I don't think it ever felt like we were actresses," Mary-Kate told WWD (via In Touch). "Because we spend so much more of our time not in front of the cameras, building a brand." Ashley agreed, saying, "I always looked at myself, even as a kid, as a businesswoman."
The twins are not closing doors on returning to Hollywood, however, with Ashley telling Elle UK (via HuffPost) that she likes how the industry "operates." She mused, "I like the people who are involved and the sense of possibility. But if I ever get back in, it's not going to be as an actress." Meanwhile, Mary-Kate may still find herself in front of a camera in the future. "'I still read scripts, and if something comes a long, that's great,' she told Marie Claire. "But this is my day job. The Row is where I go every day.'"