Jimmy Kimmel Addresses Envelopegate, Sexual Harassment Scandals At 2018 Oscars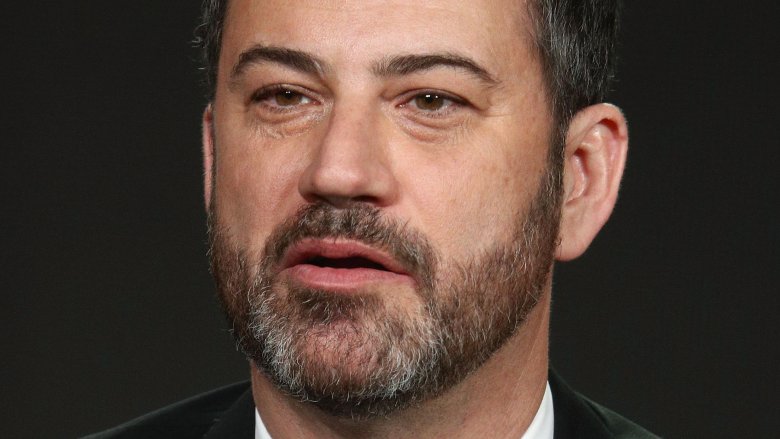 Getty Images
The Academy Awards got off to a hilarious yet biting start.
Jimmy Kimmel kicked off the 2018 Oscars on Sunday, March 4, 2018, by poking fun at 2017's infamous Best Picture flub when La La Land was accidentally announced as the winner instead of Moonlight. 
"Some of you will be going home tonight with an Academy Award. This year, when you hear your name called. Don't get up right away," he began (via People). "What happened last year was unfortunate. Last year about a week before the show, the producers asked me if I wanted to do some comedy with the accountants. I said, 'No, I don't want to do comedy with the accountants.' And then the accountants went and did comedy on their own."
Kimmel went on to address the multiple sexual misconduct scandals that have rocked the entertainment industry since Harvey Weinstein was accused of sexual harassment, sexual assault, and rape in October 2017.
"Oscar is 89 years old this year, which probably means he's at home watching Fox News," the comedian, who previously revealed he would tackle "serious subjects" during the ceremony, joked (via The Hollywood Reporter). "Oscar is a very respected man in Hollywood, just look at him, he keeps his hands where he can see them, no penis. He is literally a statue of limitations."
"Here's how clueless Hollywood is about women," Kimmel quipped (via Entertainment Tonight). "We made a movie called What Women Want...starring Mel Gibson."
"What happened with Harvey and what's happening all over is long overdue," he continued, before addressing the #MeToo and Time's Up movements. "This is a night for positivity."
After addressing a number of first-time nominees, like directors Greta Gerwig and Jordan Peele, Kimmel joked, "If you are a nominee tonight who is not making history, shame on you."
The 90th Academy Awards aired live on Sunday, March 4, 2018, at 8 p.m. EST on ABC.