Here's Why Fifth Harmony Really Broke Up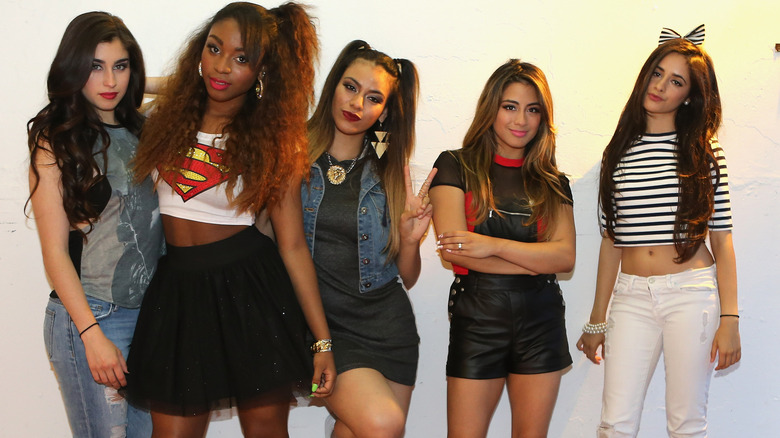 Kevin Kane/Getty Images
Fifth Harmony, a multicultural girl group made up of Normani Kordei, Camila Cabello, Dinah Jane, Lauren Jauregui, and Ally Brooke, once ruled the world of pop music. After placing third on the X Factor U.S., the group landed a record deal with Simon Cowell's Syco Music, per The Hollywood Reporter. During Fifth Harmony's six-year run, they released three full-length albums, multiple EPs, and a slew of catchy singles, including "Worth It," "Miss Movin' On," and "I'm in Love with a Monster." However, 2016's "Work from Home," which was the group's first No. 1 hit, per Billboard, was the greatest demonstration of their charting prowess. The song's accompanying music video also became the first video from a girl group to reach 1 billion views on YouTube, according to Digital Spy.
Additionally, Fifth Harmony gained notable attention for their covers of famous songs such as "Red" by Taylor Swift and "Honeymoon Avenue" by Ariana Grande. And in 2015, Mariah Carey co-signed the release of their track "Like Mariah," which included a sample of her song, "Always Be My Baby," per Bustle. Unfortunately, despite contributing directly to the resurgence of girl groups in the U.S., Fifth Harmony didn't make it out of the 2010s. And like many of the great girl groups that came before them — such as Destiny's Child, Danity Kane, and Spice Girls — there's a number of factors that led to their downfall. And it's not just because the group couldn't get along.
Fifth Harmony lost a group member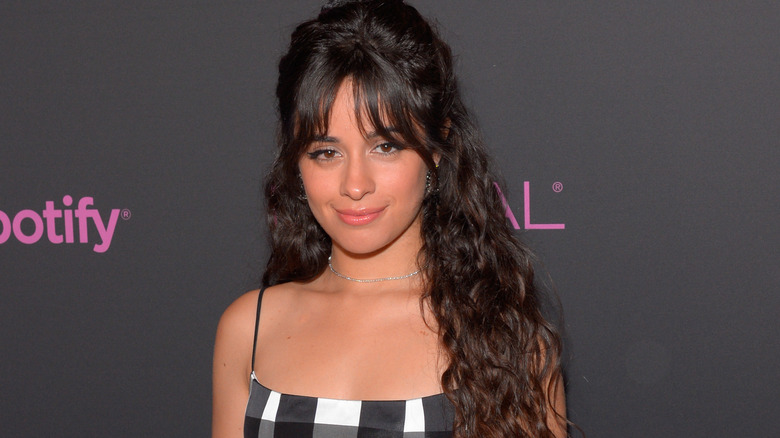 Ron Adar/Shutterstock
Girl bands (and bands in general) have a long history of fizzling out before their time. Sometimes, it's because of serious issues, like the death of a member in the case of G.R.L., per Billboard. Sometimes, bands break up for super petty reasons — a great example being when R&B group Xscape couldn't decide who should sing lead. Fifth Harmony's downfall began when the group's unofficial lead singer, Camila Cabello, left the group in 2016. Worse, the way Fifth Harmony announced her departure caused tension between Cabello and her group members.
While Fifth Harmony's official statement asserted that Cabello's "representatives" informed the band that she was leaving, per E! News, Cabello's version of events differs. In a Twitter post, Cabello implied that she'd not intended to leave Fifth Harmony "this way." Instead, she desired to pursue solo material while still in the band — a sentiment she echoed in a 2018 feature with The Edit (via Entertainment Tonight).
Following Cabello's departure, Fifth Harmony continued as a foursome, releasing their third album, "Fifth Harmony," which included tracks such as "Angel," Down," and "He Like That." However, they couldn't replicate the success their previous album brought them. Their self-titled last album, "Fifth Harmony," only made 46,000 sales during its debut week compared to the 74,000 sales of their previous attempt, "7/27," per Double Down (via That Grape Juice). "Fifth Harmony" was also met with lackluster reviews from music critics.
Fifth Harmony had behind-the-scenes drama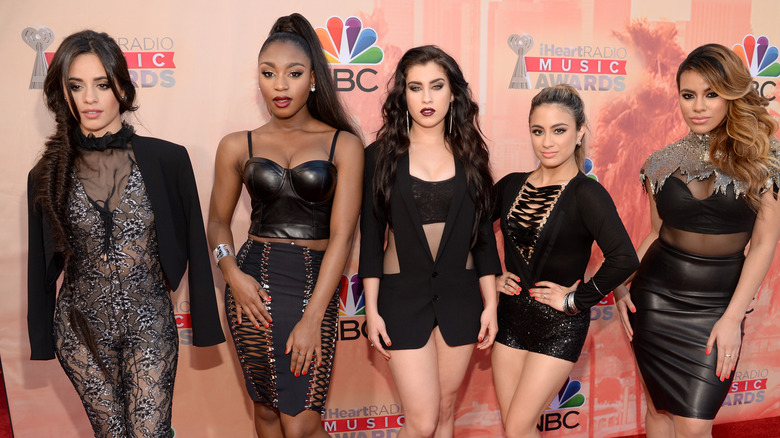 Kevin Mazur/Getty Images
Before Fifth Harmony's disbandment, they made it very clear what they thought of their former group member when they booted a Camila Cabello stand-in from the stage during their 2017 VMA performance, per Clevver News. And while it's clear that there was some lingering tension, their issues ran deeper than Cabello and her solo aspirations (or her use of racist language when referring to band member Normani Kordei Hamilton, per CBS). Several members of the band were just unhappy with their working conditions.
During a 2021 episode of "The Ally Brooke Show" podcast, Ally Brooke spoke of her time in the group. "My time in Fifth Harmony, I didn't enjoy it. I didn't love it," she shared. "It was hard because there was so much going on. So much toxicity, so much abuse, so much abusive power, so much mental abuse, verbal abuse, and it's just horrible — and to me, it's a shame because we were so big, and I should have enjoyed myself more."
Lauren Jauregui also shared that she and her band members were healing from the "abusive" situations they experienced during their teenage years. "We were young adolescents thrown into the spotlight," Jauregui said on the Zach Lang Show. "Because remember, 'X Factor' is not even anything but a reality show that you're on TV in front of millions off the bat, and I think we all just had our own way of processing that."