Everything That Went Wrong With LeAnn Rimes And Eddie Cibrian's Reality Show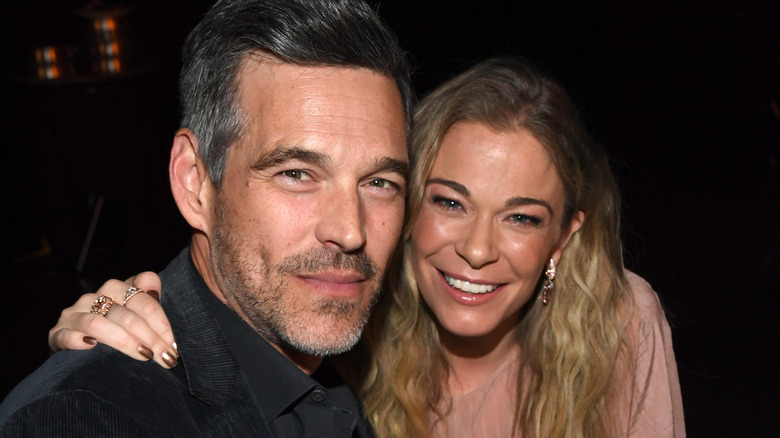 Kevin Mazur/Getty Images
We may receive a commission on purchases made from links.
In 2009, Leann Rimes and Eddie Cibrian starred in Lifetime's  "Northern Lights," the onscreen adaptation of the popular Nora Roberts novel. The Lifetime movie, which followed Alaskan newcomer detective Nate Burns as he investigated a murder mystery and became embroiled in a steamy affair with local, Meg Galligan, garnered 4.5 million viewers when it premiered, per The Hollywood Reporter. And while Roberts' novel definitely set the stage for the dramatic, enthralling romance, it's been suggested that Rimes and Cibrian's real-life affair helped bolster interest in the movie. At the time, Rimes and Cibrian, who've now been married for over a decade, were married to chef Dean Sheremet and future reality star Brandi Glanville, respectively. However, just four days prior to the "Northern Lights'" premiere, Us Weekly broke the news of their affair. 
Of course, this ignited a wave of negative press for Rimes and Cibrian, including Twitter feuds between Rimes and Glanville, per ABC, Glanville's memoir, "Drinking and Tweeting: And Other Brandi Blunders," per E! News, and messy divorces that definitely painted the new lovers as the villains in this scenario. Following years of negativity surrounding their new relationship, Rimes and Cibrian decided to sign up for VH1's "LeAnn & Eddie," which Rimes stated to Us Weekly was "an opportunity to take back our lives in a way and show a different side of us."
Unfortunately, "LeAnn & Eddie" lasted only one season before it was canceled, and we have an inkling as to what went wrong.
LeAnne Rimes and Eddie Cibrian didn't seem to connect with audiences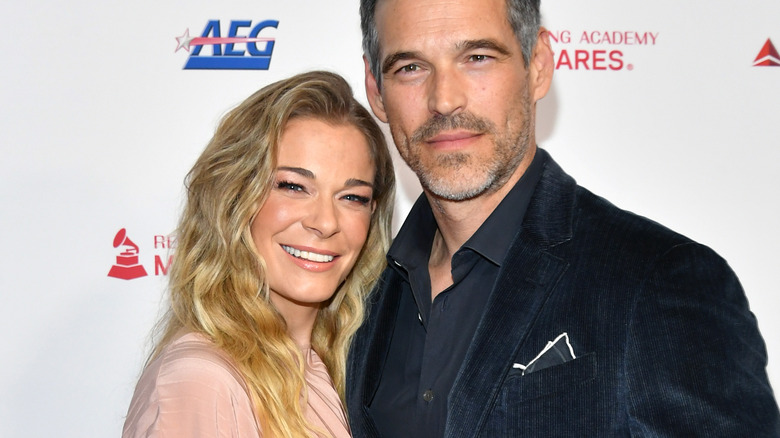 Amy Sussman/Getty Images
At the height of their relationship spectacle, LeAnn Rimes and Eddie Cibrian, who officially met while working on "Northern Lights," took up stock in nearly every entertainment publication. Between outlets keeping track of every messy tweet between the estranged exes, and speculating that Rimes could be pregnant (spoiler: she wasn't), the couple couldn't breathe without their every move being turned into headlines. However, by the time "LeAnn & Eddie" premiered in July 2014, it seems that audiences had lost interest — possibly due to how the couple decided to approach sharing their love story.
Despite their decisions leading to two families being torn apart, Rimes and Cibrian made light of their divorces. "We were both married to other people when we fell in love," Cibrian shared during an episode. "And I know most of you think my wife is a homewrecker and a stalker," he continued, referencing Rimes' stalking accusations, per The Washington Post. Rimes then sarcastically interjected: "You're forgetting alcoholic, pill popper and children stealer!" As for Cibrian, Rimes asserted, "And you're also a moocher, you have no job, and you married me for my money."
The couple also used the show to hit back at outspoken Brandi Glanville, who had by then joined "The Real Housewives of Beverly Hills," and released her tell-all memoir about the dissolution of her marriage, despite Cibrian's previous assertion to Extra that their show was "completely different in tone" to "RHOBH."
LeAnn Rimes and Eddie Cibrian's reality show suffered from low ratings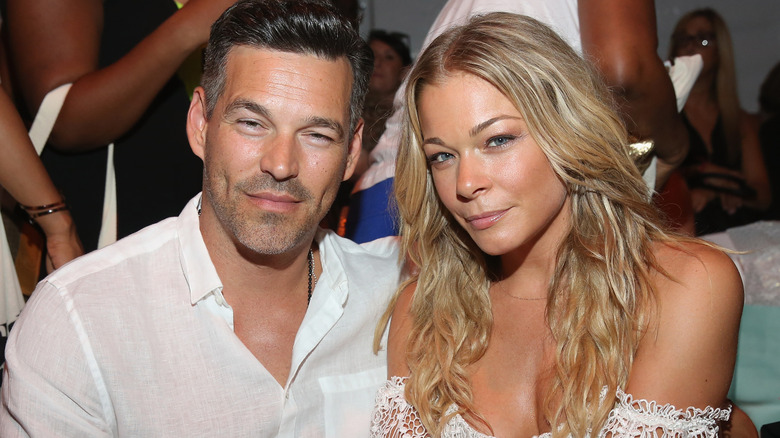 Aaron Davidson/Getty Images
Even though LeAnn Rimes and Eddie Cibrian may not have known it, their reality show's future was doomed from the start. Why? Well, when "LeAnn & Eddie" premiered on VH1 in, only 374, 000 viewers tuned in, per Deadline, a stark contrast to the 826,000 viewers who watched the show's lead-in, "Naked and Dating." And sure, their reality show was nothing akin to anything that Nora Roberts could write,  those ratings were incredibly abysmal. Given that viewership tends to peak during the premiere, there was really only one direction they could go — and that's down. Over the course of the eight-episode season, Rimes and Cibrian struggled to hold on to their existing audience and continued to pillage viewers. Per Reality Tea's report, the couple lost 100,000 viewers by the time the last episode of Season 1 aired, with only 274,000 viewers tuning in.
Despite their failed reality show, Rimes and Cibrian seem to be flourishing in real life, having enjoyed over 10 years of marriage and seeming to be hopelessly in love. Just don't expect them to try their hand at another reality show. While appearing on Us Weekly's "Watch With Us" podcast in 2021, Cibrian shut down the possibility of them doing another reality show. "I don't think so," shared Cibrian. "That was fine for that time, but I don't see it happening again with us. Although, in other genres, maybe."