How Did LeAnn Rimes Meet Eddie Cibrian?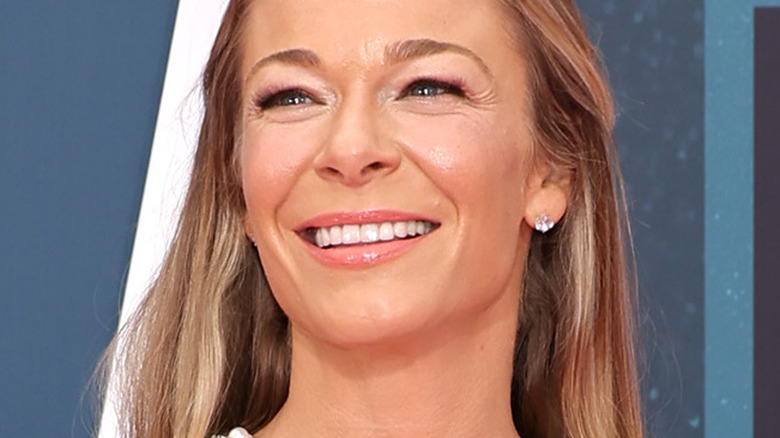 Mike Coppola/Getty Images
When LeAnn Rimes and Eddie Cibrian met, they were both married. But Cibrian and Rimes' cheating scandal blew their marriages apart in 2009. Rimes and Dean Sheremet ended things (relatively) civilly, considering the circumstances. "Never in a million years did I think something like that would have happened," Sheremet told E! News! "The need for me in her life was so strong. There were things she couldn't do without me." However, following their 2009 divorce, Rimes' ex-husband went on to marry again twice and lives a pretty low-key life. 
As for Brandi Glanville and Cibrian, things were a bit more dramatic. The couple shared two sons, and as any "Real Housewives" fan knows, wasn't going quietly or without a very public fight. "I was broken. If I didn't have to take care of my kids, I probably wouldn't be here now," she wrote in an op-ed for The Sun. "It was so public. Everyone felt sorry for me and wanted to hug me. But I wanted to punch everyone in the face."
Glanville and Cibrian's divorce was messy, with a nasty custody battle and a seemingly never-ending public feud between Glanville and Rimes. "I was so mad at Eddie for blowing up our life together," Glanville admitted in The Sun. "One time, I even recorded him saying how he loved me and that he didn't love LeAnn — and I sent it to her." The affair had blindsided both Glanville and Sheremet. So how did LeAnn Rimes meet Eddie Cibrian?
LeAnn Rimes and Eddie Cibrian met years before everyone thinks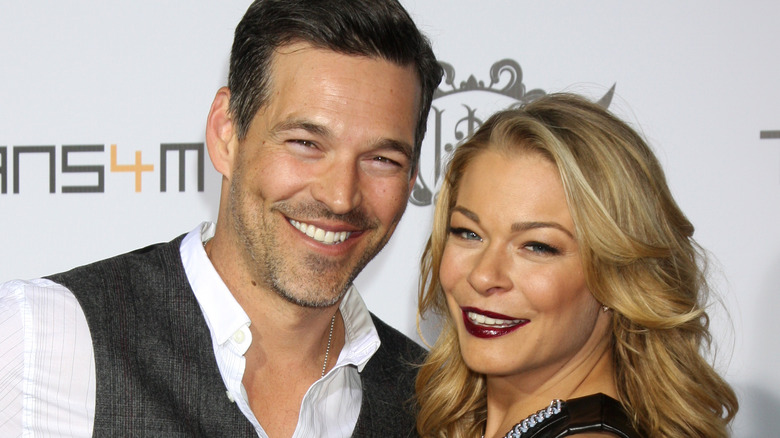 Kathy Hutchins/Shutterstock
LeAnn Rimes and Eddie Cibrian first locked eyes when they worked together on the Lifetime movie "Northern Lights" in 2008. Well, so everyone thought. It turns out that they actually met years before at a fan event but had forgotten the encounter. "Well, we don't remember meeting each other," Rimes told ET. "I think he was 23, I was 14 at the time, and he was doing 'Young and the Restless.'" She explained there was a photo of the momentous occasion that Cibrian discovered while rummaging through the garage.
Thankfully, given the age difference, there was no romance at that time, but it was all bets off by the time 2008 rolled around. US Weekly was the first to break the news of their affair. They splashed photos on their front cover of the two making out over dinner. People reported that the day after Glanville accepted divorce papers, Rimes and Cibrian went public, as they were snapped taking their love on the (golf course) road.
"They're going on vacation this weekend to Mexico," Glanville told People. "I'm looking forward to seeing those pictures." There were plenty of photos for Glanville to "enjoy." Rimes posted the pics the tabloids didn't splash all over their pages on her Instagram, many of them including Glanville and Cibrian's sons. Rimes never had children, but she embraced Cibrian's, calling herself their "bonus mom" on Twitter (via Yahoo!).
LeAnn Rimes and Eddie Cibrian are stronger than ever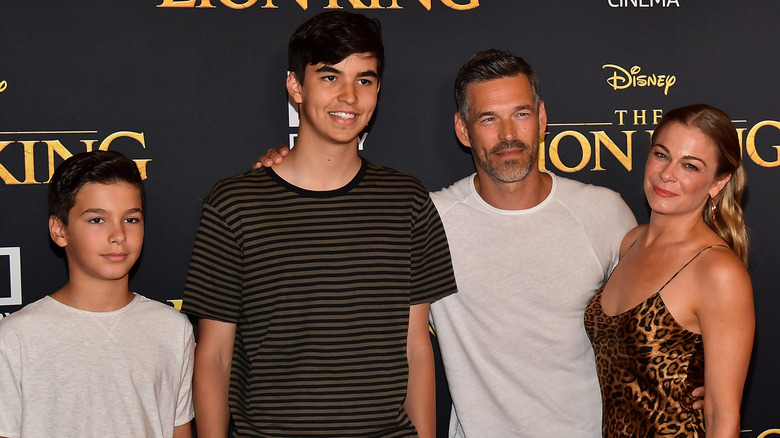 Matt Winkelmeyer/Getty Images
Eddie Cibrian and LeAnn Rimes' life today is like night and day compared to the drama-packed years following the news of their affair. Initially, things between Rimes and Brandi Glanville were so heated you'd think hell would freeze over before they became even semi-civil. However, time really does heal. "I think we both grew up a lot because obviously, it was a decade of fighting," Glanville admitted on the "Holywood Raw" podcast. "I think our kids had a lot to do with it because the kids love when we're all together, and it's so obvious. They're so happy. They're giddy little creatures."
Finally, free of all the feuding and fighting, Rimes could concentrate on the other love of her life, music. Actually, she combined her first and second loves in one video. Rimes' new album "God's Work" is released in September 2022. However, the track "How Much a Heart Can Hold" dropped in April to celebrate her and Cibrian's 11th anniversary.
The video is an homage to the couple's love story. It includes a montage of black and white pics of their wedding and other memorable moments from their romantic journey. Rimes shared that she'd written the track as a gift for her groom. "Last year, on our 10th anniversary, I posted a little snippet of a song I had written for Eddie on our wedding day," she told ET, admitting the response from fans had been "overwhelming."