What Meghan McCain Has Been Up To Since Leaving The View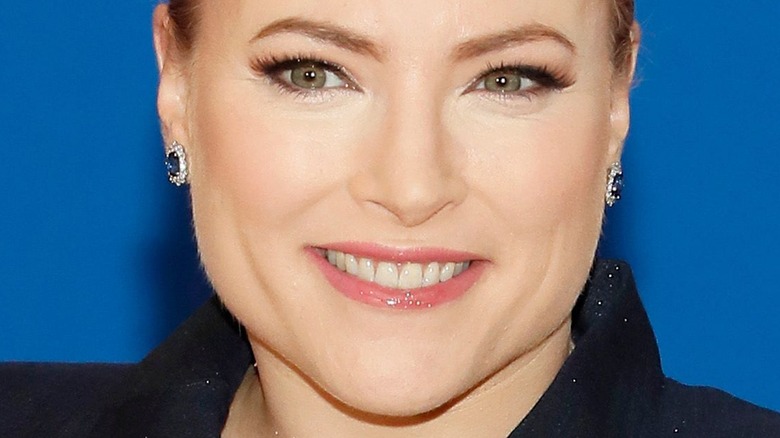 Paul Morigi/Getty Images
Meghan McCain was one of five leading ladies on the talk show "The View" for four years before she made her swift exit from the show, as reported by Vanity Fair. McCain was famously the outspoken daughter of Republican Arizona Senator John McCain. During her time on "The View", McCain shared her conservative values publicly and proudly, and many of the co-hosts disagreed with her. According to Vanity Fair, the "toxic" environment caused her to leave the show.
McCain shared with Variety that an incident with co-host Joy Behar ultimately convinced her to leave the show in 2021. McCain returned to the show after giving birth to her first child and was struggling with postpartum. So, when she and Behar got into a heated discussion on a segment on "The View " McCain joked, "You missed me so much when I was on maternity leave. You missed me so much. You missed fighting with me. Don't act like you didn't miss fighting with me." Behar bluntly responded, "I did not miss you. Zero!"
The co-host shared with the outlet how she had anxiety about coming back to the show for reasons like that. She shared, "After the show, I went back to my office, and I had a panic attack. I couldn't stop crying." Just a couple of months after the incident, McCain announced she would leave the show. Since she left the show, what has the conservative host gone on to?
Megan McCain got a new job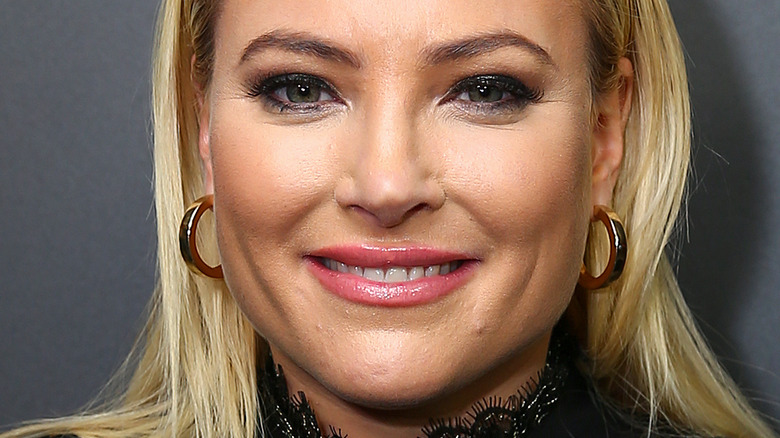 Tasos Katopodis/Getty Images
Meghan McCain was prepared after she departed from "The View" as she already had a job lined up for her, per Entertainment Tonight. In September 2021, just three months after leaving the show, she announced she was taking on an exciting new role. McCain was not about to keep her opinions to herself and decided to become a columnist with the conservative UK tabloid, the Daily Mail.
McCain was familiar with the role as she revealed on Twitter that she first started her career as a columnist. She said, "I've always respected the way DailyMail.com tackles issues across the entire political spectrum, and I'm looking forward to sharing my own opinions without fear or favor on the important issues that matter to readers across the globe." McCain had struggled to truly be able to share her true thoughts on "The View."
She continues to hold the position in 2022 but also worked on a side project. McCain published a memoir in April 2022 titled "Bad Republican", detailing her life and time on "The View," per Variety. The former co-host also had things changing in her personal life.
Megan McCain is pregnant with her second child
Although Meghan McCain's welcome back to "The View" after her first pregnancy was chilly, the co-host has a second chance to set a different tone. McCain shared with her followers that she is welcoming her second child, via Today.
McCain's first pregnancy came with some trials and tribulations. The co-host had a recent miscarriage before finding out she was pregnant with her first child, Liberty, reported by E! News. Throughout her first pregnancy, McCain took all the necessary precautions to welcome the healthy baby girl in 2020. Fast forward two years later, and Liberty is helping her mother announce her second pregnancy on Instagram. McCain posted a photo of her daughter drawing in crayons the word "big sister." The columnist captioned the photo, "We're all feeling very blessed, lucky, and happy. Thank you all for all the kindness!" McCain also revealed the gender of the baby by poking fun at her husband, Ben Domenech. She said, "Ben is soon to be outnumbered by girls in our house 3 to 1 this winter ..."
The co-host spoke exclusively to her employer, The Daily Mail, about how she and her husband were feeling. She shared, "Ben and I feel so blessed that we will be adding a new member to our family this winter, a baby sister for our daughter Liberty! We are more than halfway to meeting our newest daughter, and we couldn't be more excited."