Meghan McCain Reveals Which The View Co-Host Is To Blame For Her Exit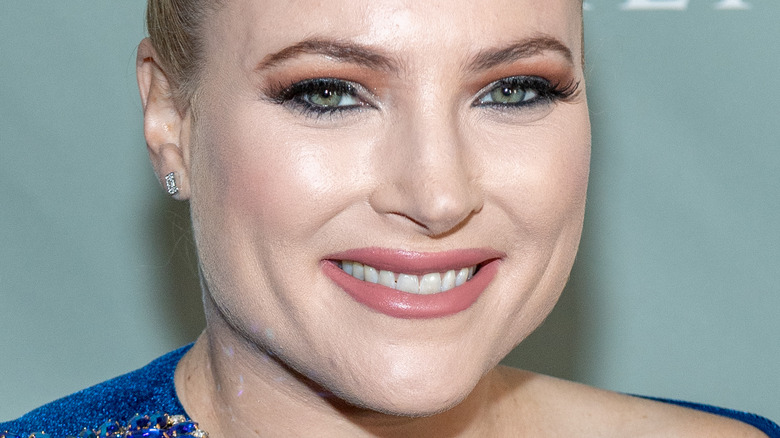 Roy Rochlin/Getty Images
Some people know Meghan McCain for being the daughter of the late Senator John McCain, while others know her for some of her fiery feuds on "The View." Either way, most know she's not afraid to speak her mind. McCain joined the cast of "The View" in 2017. But, like some others in the rotating door of co-hosts, she only lasted for four years before ultimately leaving the series, per Parade. McCain made her exit announcement on-air in 2021, telling the audience  she just wanted to "rip the band-aid off," per ABC News. "This was not an easy decision. It took a lot of thought and counsel and prayer and talking to my family and my close friends," she confessed. 
Since leaving the series, McCain has not been shy about sharing her displeasure. In an interview with Variety, she claimed her time on the show was "toxic" and an overall poor experience. "I feel like everybody knows that. You can watch the show and see that it's unhinged and disorganized and rowdy," McCain shared. "For me personally, it felt extremely isolating because of my political ideology. I was the only conservative on the show." She also noted she felt like she had "post-traumatic stress" from her feuds with former President Donald Trump.
Producers at "The View" finally found McCain's replacements, but that still doesn't stop the outspoken star from lashing out against her former employer.
Joy Behar is the reason Meghan McCain quit The View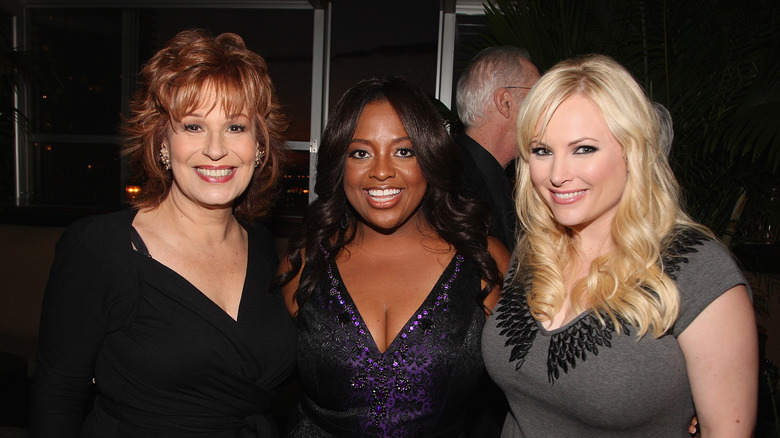 Theo Wargo/Getty Images
Meghan McCain didn't exactly leave her job on "The View" on the best of terms. And guess what? She's holding nothing back about her bad experience. In early August, McCain sat down for an interview with "The Commentary Magazine Podcast" and spilled some tea on her exit from the sometimes-controversial morning show. When asked for the specific reason she chose to leave, McCain pointed the finger at former co-host Joy Behar. As fans know, these two have a long history of on-air spats, and the tensions were high.
McCain explained that when she returned from maternity leave, she received a less than warm welcome from Behar. "I finally went back to the show, and the day I went back to the show, Joy Behar said on air, 'Nobody missed you, we didn't miss you, you shouldn't have come back,'" McCain recalled. "And I just ... I started hysterically crying. Sorry gentlemen, I know, I started lactating on air, and I started crying." To make things worse, McCain threw up in her office after the ordeal. She didn't feel supported by her co-stars, and her brother convinced her to do what's best and quit.
Since leaving "The View," McCain appears to be spending a lot of time with daughter Liberty, and she frequently posts photos with her mini-me on social media. She's also been working hard to promote her book, "Bad Republican," which she's incredibly proud of.