Why Billy And Stephen Baldwin Don't Get Along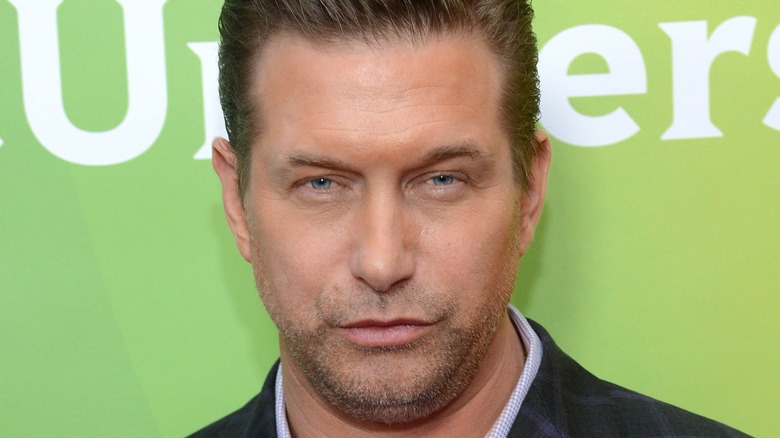 Jason Kempin/Getty Images
Celebrities, they're just like us and fight about politics with their closest family members too. And if there's one family that is known to do that, it's the Baldwin brothers.
Comprised of Alec, Stephen, William "Billy," and Daniel, the Baldwins are known for their prominence within Hollywood. Each brother has their own set of accolades within the industry, but by far, the most famous Baldwin brother is Alec. But while the brothers all get along within their careers, personally, the brothers aren't all on the same page when it comes to politics. In the family, Alec and Billy are outspoken Democrats — with Alec even attending the Democratic National Convention. On the other side of the aisle sits brother Stephen, per Syracuse News, while Daniel's political views are not well known. Despite being brothers, when it comes to politics, family no longer comes first in these fights.
According to Alec, Stephen is a "born-again Christian" which is how he found his way to the Republican Party, per CBS News. In an interview with Access Hollywood in 2004, Stephen said his decision to join the GOP, "was this goal that I have to support the candidate that I believe has the most faith," via Today. And while Stephen said that in 2004, he kept those beliefs up until the most recent elections, which ended up causing a fissure between him and his brother Billy.
Billy and Stephen's relationship struggled due to politics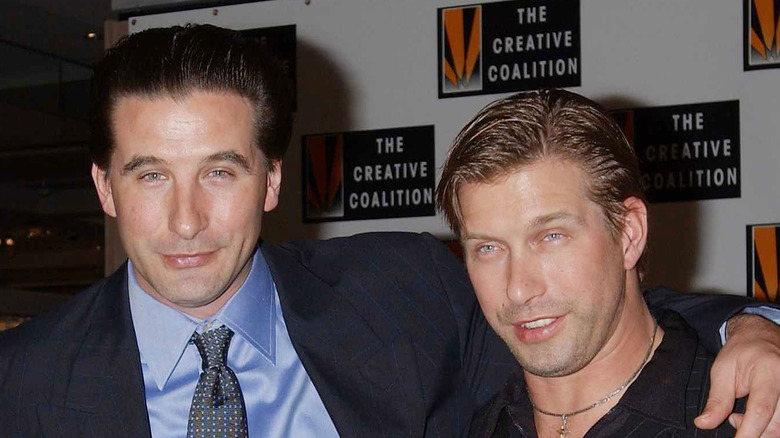 Arnaldo Magnani/Getty Images
Relationships were tested during the 2016 election for everyone — including the Baldwin brothers. For Billy and Stephen Baldwin especially, the election ended up coming in between their relationship.
Ahead of the 2016 election, Stephen took to Twitter to reaffirm his commitment to the Republican Party and to Donald Trump. "If my father were alive today (a veteran) He would be ashamed and disgusted of media biased and manipulation by people like Anderson Cooper," Stephen tweeted, at the time. Stephen's tweet supporting Trump comes as the youngest Baldwin brother was reportedly one of the first celebrities to reveal his support for Trump back in 2015, per Variety. "I think he really wants what's best for everybody," Stephen said about Trump. "Unfortunately, he's jammed into a presidency that may be the most difficult four years for any president almost ever to figure out how to bring people together."
During that time, Stephen mentioned that because of his political views he and his brothers relationship was "quite tense." Billy then made that tension with the family known after responding to Stephen's tweet. "If our father were alive today... he'd smack you in the side of the head for supporting Donald Trump," Billy tweeted. While it seems like Stephen didn't respond to the shade from his brother, Billy's problem with Stephen's political views go further than just a difference in politics.
It's not just a difference in politics for Billy Baldwin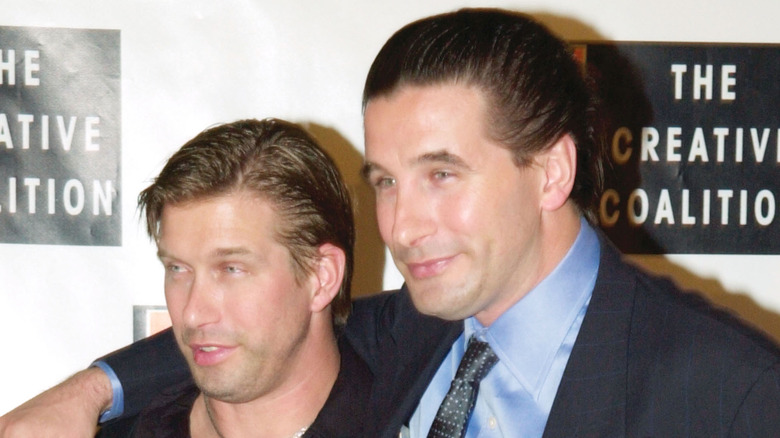 Lawrence Lucier/Getty Images
Billy Baldwin wasn't disappointed in his brother Stephen Baldwin's political views just because of a difference in viewpoints, but rather because of what Donald Trump did to his wife.
Following the election, Billy revealed that then-President Donald Trump made an advance on his wife at one time, which he was unhappy about. Billy's revelation comes after Donald Trump Jr. tweeted that two women accused Senator Al Franken of sexual misconduct. Responding to that tweet, Billy revealed that Trump had done the same thing to his wife. "Your Dad is a 5th degree black belt when it comes to sexual impropriety allegations," he tweeted. "In fact, I once had a party at the Plaza Hotel, your father showed up uninvited and hit on my wife, invited her on his helicopter to Atlantic City," Billy said. But Billy's wife, Chynna Phillips, declined Trump's offer. 
While Trump made inappropriate advances on his wife, since Phillips declined the offer, it seems like Billy harbors no bad blood with it in regard to his brother and his political views. Because following the shade Billy threw at Stephen's tweet, he set the record straight with fans. "BTW, love bro Stephen. Just KNOW our father would never support the politics of or a man like Donald Trump ... EVER."