What Lamorne Morris Has Been Up To Since New Girl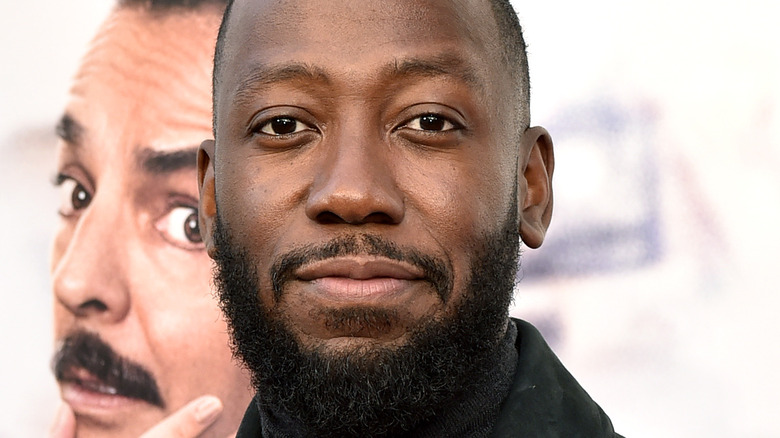 Rodin Eckenroth/Getty Images
Lamorne Morris had an interesting journey to gaining a lead role in the hit Fox sitcom "New Girl." When he spoke on Brian Baumgartner's "Off the Beat" podcast in July 2022, per iHeart, Morris revisited this audition process. The actor first tried out for "New Girl" while simultaneously being approached for a role on another show called "The Assistants." When he was offered a part in "The Assistants" and a strong salary, Morris chose to say yes to this job. 
Damon Wayans Jr. was hired to play the character Coach on "New Girl" but had to exit for a time when his other series, "Happy Endings," got a second season. "The Assistants" wasn't picked up after its pilot, so Morris inquired about again auditioning for "New Girl." After attending 15 try-outs, he earned the part of Winston. Morris went on to portray the character in a total of 145 episodes. In a past Backstage interview, Morris explained how performing on "New Girl" taught him to take risks as an actor. "For me, I treated it like sketch comedy; I'm playing a different character every episode," Morris said. "I would try new stuff until Season 2, when it became 'Winston is weird as hell.' I left knowing that you have to just go for it." Following his performance in "New Girl," Morris has earned numerous memorable Hollywood roles. 
Lamorne Morris has led TV shows and other projects since New Girl
Since his portrayal of Winston in "New Girl," Lamorne Morris has maintained a prominent career in TV and film. In 2019, Morris appeared in the movie "Yesterday" and was also seen in the blockbuster "Jumanji: The Next Level." Later, from 2020 to 2022, he took on the lead character Keef Knight in the Hulu comedy series "Woke." During a September 2020 interview with The Ringer, Morris detailed what it was like for him to play the central part on the show. "It definitely feels great, and I definitely now feel for Zooey [Deschanel] on 'New Girl,' 'cause she had a lot of heavy lifting to do and for seven years she got to do it. It's a grind," Morris said. On a personal note, the actor is also the father of a young daughter, with whom he occasionally posts cute pictures on Instagram.
Additionally, Morris has lent his voice to a few podcasts since wrapping up "New Girl." He led a fictional podcast called "Unwanted" with Billy Magnussen in 2021, played Paul Washington for the podcast "10 Days," and appeared in one 2022 episode of the podcast series "Zaya." Aside from these projects, another one of Morris' professional roles in recent years brought him back to his "New Girl" days.
Lamorne Morris and his New Girl cast members have teamed up for a new collaboration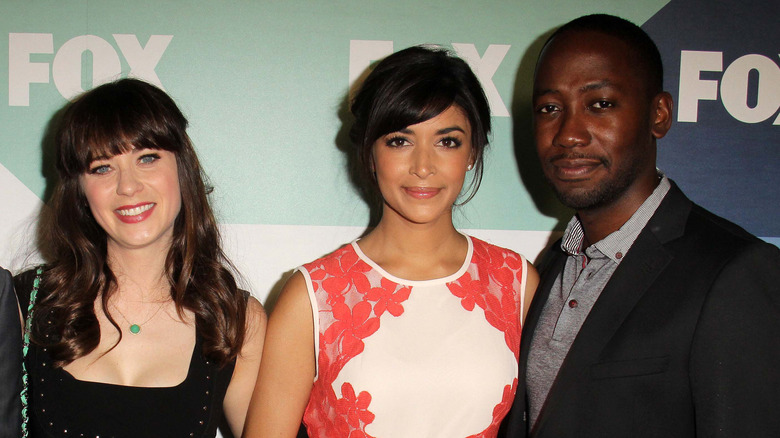 Kathy Hutchins/Shutterstock
Although he's moved on from his role as Winston in "New Girl," Lamorne Morris holds onto fond memories of filming the series. In 2019, Morris was asked by People what he misses most about Winston's mess arounds. "I miss how ridiculous they were," Morris said. "When you would read a script, and they would just list off certain things that you would say, and then you'd improvise even more ridiculous things. And they would put it in the episodes." 
In January 2022, Entertainment Weekly announced that Morris and his "New Girl" castmates Zooey Deschanel and Hannah Simone would be hosting a podcast called "Welcome to Our Show." The series, which continues to air new episodes, features the three watching and discussing the episodes from the show while welcoming guests and providing behind-the-scenes facts along the way. They've invited cast and crew members on such as guest star Justin Long, director Jake Kasdan, and show creator Elizabeth Meriwether to revisit the series. 
Furthermore, Morris recently gave back to those in need. On November 17, The Hollywood Reporter wrote that Morris would be one of the celebrities participating in the Venture Into Cures online fundraiser to benefit those facing the rare genetic skin condition epidermolysis bullosa. His upcoming parts include Gerald Meacham in the comedy "The Disappearance of Toby Blackwood" and Monte Carlo in another comedy film, "Not Another Church Movie."