What Has Zooey Deschanel Been Up To Since New Girl?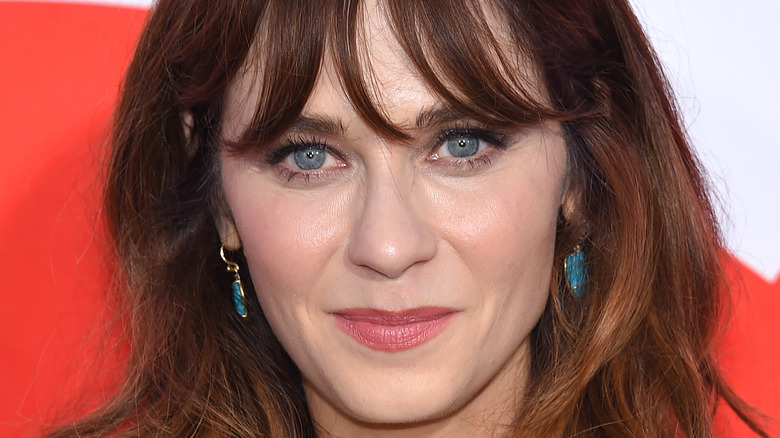 Shutterstock
When people think of Zooey Deschanel, it's almost impossible to not associate her with her iconic role as Jessica Day on "New Girl." The sitcom, which ran from 2011 to 2018, showed Deschanel embodying the character of Jessica Day perfectly, to the point where it was hard to distinguish any differences between Deschanel herself and the quirky, lovable character she played. Along with the rest of the cast, Deschanel helped craft "New Girl" into a fan-favorite show that went on for seven seasons.
Unfortunately, as "New Girl" fans are all too aware, all good things must come to an end, and the show did just that. In 2017, after narrowly locking down a shorter seventh season, both fans and cast members said goodbye to the beloved show (via Deadline). Of course, the show's ultimate cancellation left Deschanel a free agent — so what has she been up to since "New Girl" came to an end? Keep reading to learn all about what Deschanel has been up to over the past few years.
Zooey Deschanel has kept busy with small projects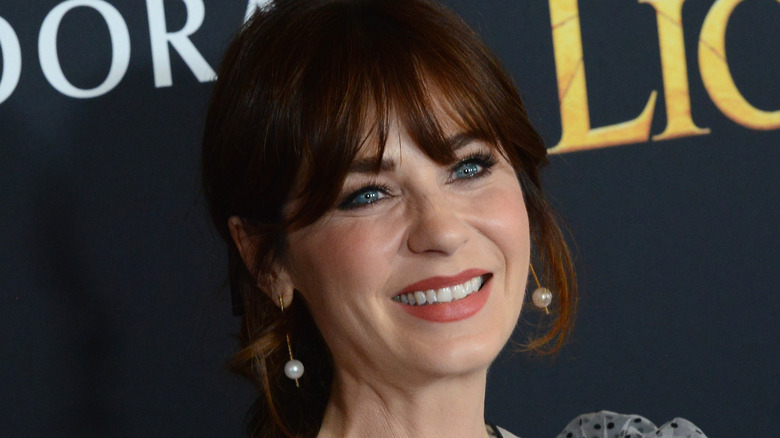 Albert L. Ortega/Getty Images
While fans will always remember Zooey Deschanel as the "adorkable" Jessica Day on "New Girl," the actor has a pretty hefty résumé outside of the hit show. Before "New Girl" aired, Deschanel already had a number of film successes under her belt, and since then, it seems that she's more focused on smaller, meaningful projects.
According to Us Weekly, Deschanel committed some post-TV time to her music career. In 2019, Deschanel embarked on a Christmas tour with her band, She & Him, proving that music was still a very important part of her life. Of course, she could not leave acting behind altogether, and has lent her voice to the "Trolls" movie franchise, voice acting in one as recently as 2020, according to her IMDb page. 
Despite her small contributions in Hollywood over the last few years, many fans cannot help but notice that Deschanel has notably taken a back seat when it comes to acting and performing. So, what has she been doing off-screen?
Zooey Deschanel has been enjoying her personal life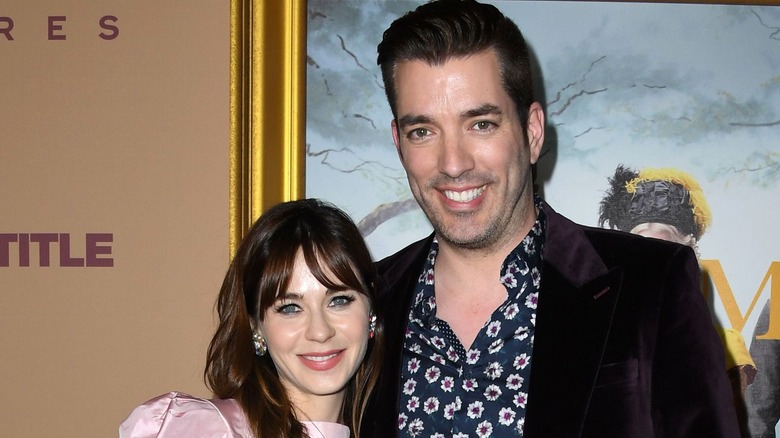 Jon Kopaloff/Getty Images
While Zooey Deschanel has taken a step back from Hollywood since her "New Girl" days, it certainly does not mean that she's doing nothing. As it turns out, Deschanel has been incredibly busy in her personal life, both when it comes to relationships and her children. 
Deschanel had married Jacob Pechenik in 2015, while she was still filming "New Girl," and the duo has two children together. Deschanel and Pechenik ended up going their separate ways (via People), and Deschanel seemingly directed much of her energy towards her children after that. While speaking with InStyle in 2018, Deschanel opened up about her children and how she enjoys focusing on them instead of a new film or TV show. "I have two kids, and they're very important to me," she explained. "I'm really focused on them, so I want to make sure that whatever I do next is really good. It has to be really good for me to leave them [and go to work]."
Meanwhile, Deschanel has also been making a splash in her personal life thanks to her relationship with "Property Brothers" star Jonathon Scott. According to Us Weekly, Deschanel and Scott first met in 2019 when they filmed an episode of "Carpool Karaoke," and since then, the two have opened up more and more about their relationship on social media. It seems that Deschanel has been enjoying a more low-key life since "New Girl" and is content with focusing on her private life!