Faye Dunaway Reflects On 2017 Oscars Best Picture Flub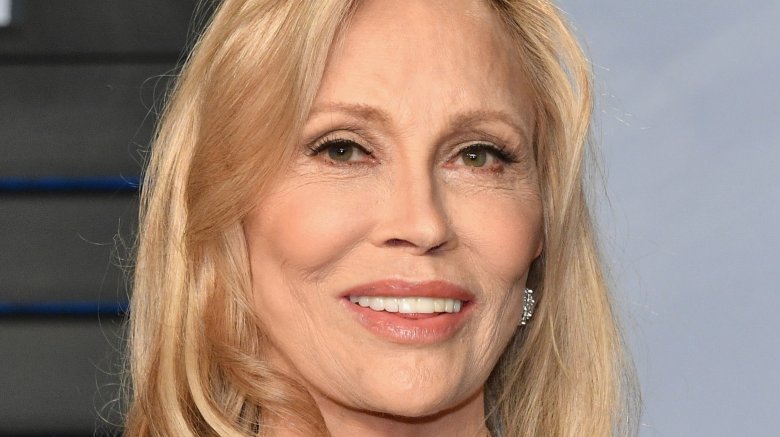 Getty Images
The legendary actress is opening up about 2017's infamous mistake.
While attending Vanity Fair's Oscars party on Sunday, March 4, 2018, Faye Dunaway talked to Entertainment Tonight about 2017's Best Picture flub, when she and Warren Beatty accidentally announced La La Land as the winner instead of Moonlight due to an envelope mix-up.
"It was a standing ovation," she said of the kind reaction she and Beatty received from the star-studded audience during their do-over at the 2018 Oscars. "Well, with Warren it was great. There's a chemistry there, there always has been. And he's really a special guy and it was fun to come back and do it right. It was such a, you know, a trauma the first one."
Dunaway went on to say the 2017 error had been on her mind ever since. "Well, you know, you did it in spite of the fact that someone else gave you the wrong card. We're still doing it," she continued. "So, there was almost a stigma that I felt. But, you know, mistakes happen. I...talked to them very nicely, the accountants. And we gotta move on and forgive, you know?"
While there were thankfully no issues this time around, Dunaway admitted that Beatty's momentary struggle to open the envelope made her a little anxious. "I said, 'Is he doing this purposely? What is happening?'" she said. "He couldn't get it open, I think. It's kind of hard to get those hard cards up there."
As Nicki Swift previously reported, host Jimmy Kimmel hilariously addressed last year's mistake at the top of his opening monologue. "Some of you will be going home tonight with an Academy Award. This year, when you hear your name called. Don't get up right away," he began. "What happened last year was unfortunate. Last year about a week before the show, the producers asked me if I wanted to do some comedy with the accountants. I said, 'No, I don't want to do comedy with the accountants.' And then the accountants went and did comedy on their own."