Inside Christine And John McVie's Marriage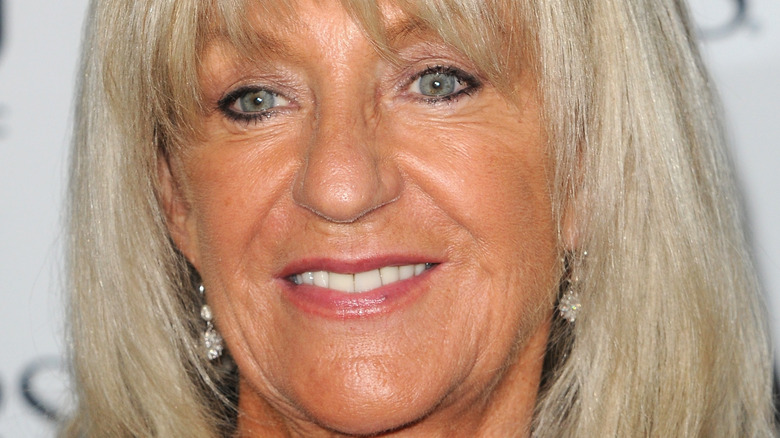 Eamonn M. Mccormack/Getty Images
Fleetwood Mac co-vocalist, Christine McVie, has died at 79 years old. The band confirmed the singer's death in a statement on November 30. "There are no words to describe our sadness at the passing of Christine McVie," read a message posted to Fleetwood Mac's official Twitter account. "She was truly one-of-a-kind, special and talented beyond measure," the statement read. "She was the best musician anyone could have in their band and the best friend anyone could have in their life."
The New York Times stated that McVie joined the British-American rock band in 1969 and also served as the group's keyboardist. The band — which consisted of Mick Fleetwood, Stevie Nicks, Lindsey Buckingham, and Christine's ex-husband, John Graham McVie — had a triumphant reign during the early years of their career. The group has had six Top 10 songs on the Billboard Hot 100, in addition to landing four No. 1 albums.
And while fans of the popular group are, of course, familiar with Fleetwood Mac's iconic hits, some may still be wondering what occurred between Christine and her ex-husband John.
Christine and John McVie had a drama-filled marriage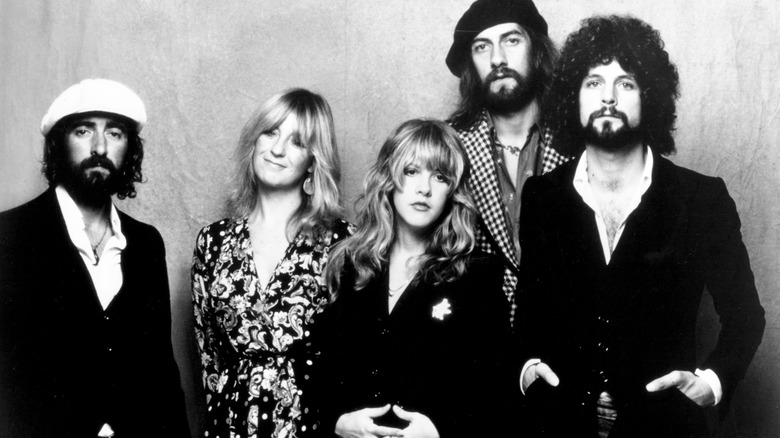 Michael Ochs Archives/Getty Images
Before joining Fleetwood Mac, Christine McVie was a proud fan of the British-American rock band. During a 1984 interview with Rolling Stone, the musician opened up about her experience with the group and how her relationship with John McVie formed. "John was engaged when I first met him," Christine recalled. "And then the engagement was broken off. He had a wonderful sense of humor, the most endearing person." The pair got married soon after the dissolution of John's prior engagement, but their union was short-lived.
According to Biography, after eight years of marriage, the two divorced — however, they both remained members of Fleetwood Mac. And while the decision to remain in close quarters may be puzzling to some, it seems as if fleeting romances were common within the famous band. According to Elle, Christine once "had an affair with the band's lighting director." As detailed by the outlet, the same crew member also had a rendezvous with Stevie Nicks, who was the ex-girlfriend of guitarist Lindsey Buckingham. Nicks is also rumored to have had an affair with frontman Mick Fleetwood.
Christine McVie believed her marriage would have lasted if she never joined the band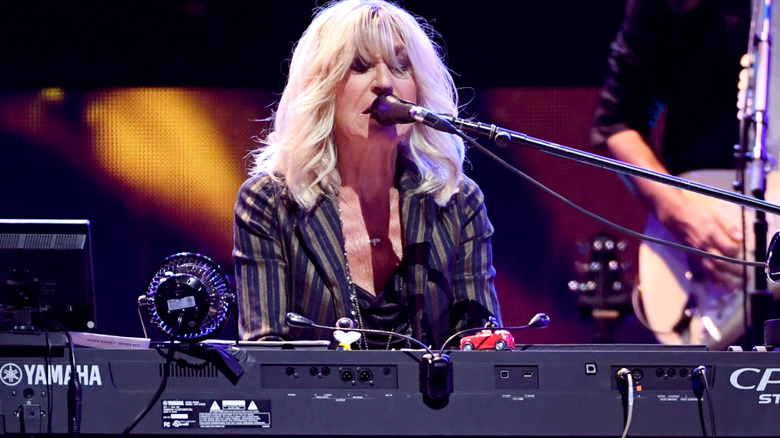 Kevin Winter/Getty Images
Following Christine McVie and John McVie's separation, John married Julie Ann Reubens. According to BuzzFeed, the two have been married since 1978 and remain an item to this day. However, Christine — who joined the band upon starting a romantic relationship with John — has previously suggested that their marriage would not have ended if she hadn't joined the group in 1969.
"I dare say, if I hadn't joined Fleetwood Mac, we might still be together," Christine told Rolling Stone in 1997. "I just think it's impossible to work in the band with your spouse," she said. Christine went on to add, "Imagine the tension of living with someone 24 hours a day, on the road, in an already stressful situation, with the added negativity of too much alcohol." Stevie Nicks — who was accompanying Christine during the sit-down interview — chimed in and confirmed that John's drinking contributed to his divorce from Christine. Nicks added, "And John knows that he needs to quit, but you know none of us are going to go over there and nail him to the wall."