Lawyer Breaks Down Kanye West's Astronomical Child Support Agreement - Exclusive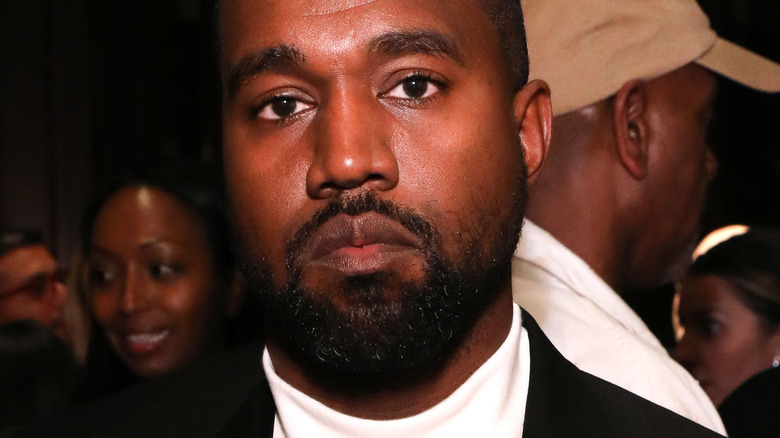 Robin Marchant/Getty Images
After almost a year of going back and forth, Kim Kardashian and Kanye "Ye" West have finally reached a divorce settlement. As reported by TMZ, the former couple will share equal custody of their four children and the two are also equally responsible for their kids' educational costs and security detail. Both parties waived spousal support, but Ye will have to pay Kardashian a whopping $200K per month in child support.
Ye hasn't made it easy on himself and Kardashian during the divorce process. The rapper went through four lawyers before the fifth one quit due to Ye's antisemitic comments, per New York Post. He skipped his deposition scheduled for November 16 and was granted another chance for November 29, per TMZ. If he failed to show up to the second deposition, it would have likely spelled trouble for him as the divorce trial was set for December 14. However, Ye must have come to his senses and was able to hammer out a settlement with Kardashian before then. 
But how will this agreement impact Ye's financial situation?
Kim Kardashian's kids are entitled to child support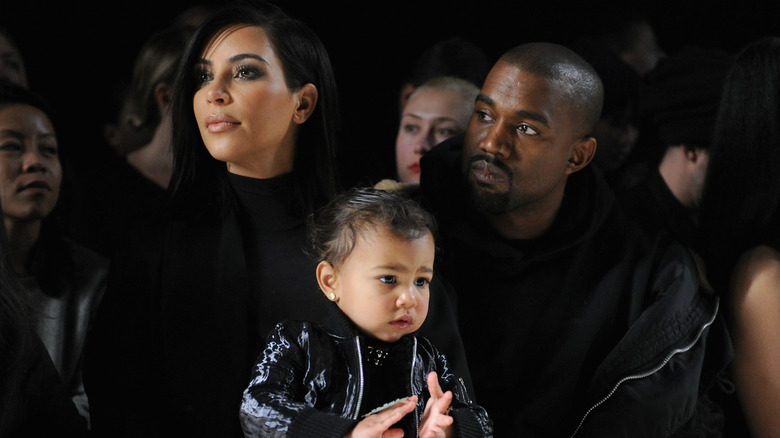 Craig Barritt/Getty Images
Many fans are agog over how much Kim Kardashian will receive in child support from Kanye "Ye" West considering how much she already has in the bank. However, New Jersey-based family law attorney Lexie Rigden of Rigden Law LLC explained the reasoning behind the decision to Nicki Swift. "Kanye is likely paying child support to Kim based on his income versus hers, and the fact that she is the primary custodial parent. It may seem like someone as wealthy as Kim does not need child support, but typically child support is the right of the children," Rigden clarified. The attorney also reasoned, "And why would Kim turn down $2.4 million per year to help defray their costs?"
Although Kardashian is well-equipped to pay for her kids' lifestyle, Rigden stated, "There is case law in some states that basically says children are ... entitled to live at an increased standard of living based upon [their] parents having a higher income." But with Ye's latest controversies, he may be unable to keep up with the payments.
Kanye West lost his billionaire status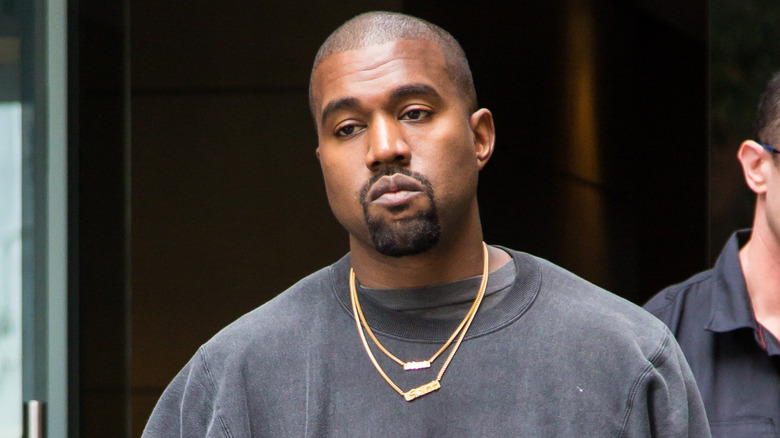 Liam Goodner/Shutterstock
Following his antisemitic comments, multiple companies cut ties with Kanye "Ye" West, causing him to lose his billionaire status. According to Forbes, West was worth $2 billion, but has now dropped to a worth of about $400 million (via CBS News). Adidas also cut ties with Ye after his racist remarks, ending his lucrative $1.5 billion Yeezy deal with them. Other big companies such as Gap, TJ Maxx, and Home Goods also stated that they would no longer sell Ye's products.
So what happens if Ye can no longer afford his lifestyle? Lexie Rigden shared, "If Ye's income keeps declining because of his recent public comments, he could seek a modification in the future. If Kanye does not pay child support, there are a variety of child support enforcement measures, including tax refund intercepts, income withholding from wages, and a lot of other enforcement measures depending on the jurisdiction. Ye is definitely not judgment proof!" In other words, if Ye does not get his act together, he could face serious financial trouble in the near future.