Kim Kardashian Reveals Her Strategy For Dealing With Kanye West Amid Split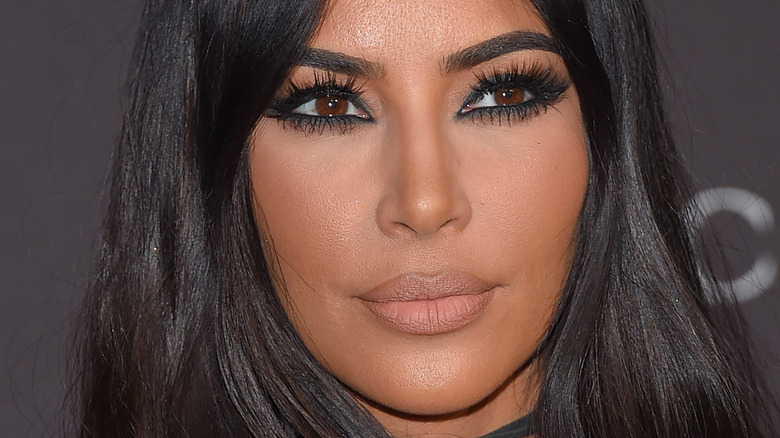 DFree/Shutterstock
"Keeping Up With The Kardashians" star and Skims entrepreneur Kim Kardashian is proving she can take the high road, even in the most extreme of circumstances, for the welfare of her children. Some of those extreme circumstances include Kim's estranged husband, the artist formerly known as Kanye West, "Ye," continually posting Instagram attacks directed toward her and boyfriend Pete Davidson. In the last 24 hours alone, Ye's Insta-rants have resulted in a suspension from the photo-sharing social media platform, after he used a racial slur to denigrate "The Daily Show" host Trevor Noah, who stuck up for Kim on his show. 
While Kim has tried to reason with the "Jesus Walks" rapper in the past, she has now revealed that no matter what happens between her and her ex, she will always "be protective" of him because he's the father of her kids North, Saint, Chicago, and Psalm. "I think that's just who I am," she told Ellen DeGeneres for March 17's episode of "The Ellen DeGeneres Show." "I always saw such a good example in my mom and my dad in their relationship, so I'm always just hopeful, and no matter what goes on, it's the father of my kids," she said.
Kim's parents, Kris Jenner and the late Robert Kardashian, divorced, yet remained close friends until his death in 2003. As she described to DeGeneres, that example is something she wants to take on personally and learn from. Here's what else she shared about her approach.
Kim Kardashian sees the Kanye drama as an opportunity to grow and learn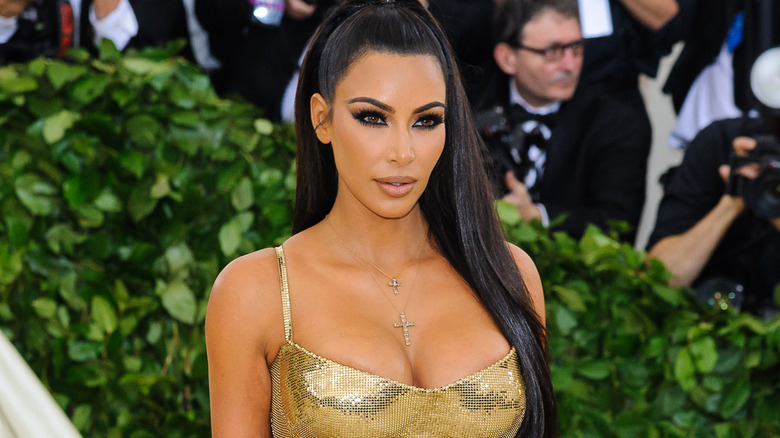 Sky Cinema/Shutterstock
Kim Kardashian is still "protective" of her family and her ex, despite all they've been through lately. "I always want my kids to just see the best of the best," Kim shared in the March 17 episode of "The Ellen DeGeneres Show." "As hard as it can be sometimes, I do try to ignore it and just try to do whatever's best for the kids ... Take the high road."
Even so, that doesn't mean she's ignoring what's happening. "I also think sometimes these are lessons," Kim continued. "This was put in my life for a reason ... I try to sit still sometimes and say, 'Okay, what is this lesson? What am I meant to learn from it and how can I just get through it and what is this challenge placed here in my life?'" Admitting that her stance may seem "super zen" in the face of adversity, Kim was quick to return the focus to how she can grow and learn from this tumultuous time in her personal life. "That's the whole message that I just try to take away from anything not going your way in life — is just try to learn, move on, and be a good person."
Both DeGeneres and the audience applauded the reality TV star, with DeGeneres adding that Kim's kind and compassionate stance is what people love about her. Honestly, her approach is the living embodiment of Michelle Obama's famous phrase, "When they go low, we go high."